What Robin Williams Said About Trump Was Much More Savage Than the Biden Video
Robin Williams' daughter Zelda has condemned Eric Trump for posting a video in which her late father jokes about "rambling" Joe Biden—and Twitter users have pointed out that his jokes about the President are even more savage.
The son of President Donald Trump shared a video of Williams poking fun at the former Vice President and current Democratic hopeful during a stand-up show back in 2009.
The clip is titled 'Robin Williams Just Savages Joe Biden' and features the late comedy legend poking fun at the politician.
He says in the video: "We still have great comedy out there, there's always rambling Joe Biden, what the f***. Joe says s*** that even people with Tourette's go, 'No. What is going on?'"
However, Williams' daughter Zelda, was quick to point out that her father had plenty to say about President Trump also.
The 31-year-old voice actress retweeted Trump's video with the message for his followers, saying: "While we're 'reminiscing' (to further your political agenda), you should look up what he said about your Dad. I did. Promise you, it's much more 'savage'."
She added: "Gentle reminder that the dead can't vote, but the living can."
Numerous Twitter users responded to the younger Trump's tweet with a clip of Williams discussing the current president during a stand-up performance in 2012.
Williams described Trump as "a scary man" in the segment about Atlantic City and "the Wizard of Oz" because "he plays monopoly with real f***ing buildings."
The Good Will Hunting and Aladdin actor then went on to reference Trump's previous remarks about his daughter Ivanka's attractiveness.
"This is a man who said 'my daughter is hot.' Even people in Arkansas went 'that's f***ing wrong. That's just way out of place,'" he quipped.
Finally, Williams also made jokes about Trump's distinctive haircut, saying "and that f***ing hair, my god. I believe the hair is 'the Donald.' I believe the body is the maintenance system for the hair."
Williams died aged 63 in 2014. He died by suicide while suffering from Lewy body dementia.
Just two weeks ago, his daughter took to Twitter to honor his memory on his birthday.
"Today would've been Dad's 69th birthday," she tweeted. "So to honor him (& that glorious number), I will be donating $69.69 to as many local homeless shelters as I can. Join me if you like, but regardless, know I am wishing you all at least one hearty, immature belly laugh on Dad today."
She then shared screenshots of donations to charities, including People Assisting The Homeless, Los Angeles LGBT Center, Union Rescue Mission, GLIDE, and San Francisco LGBT Center.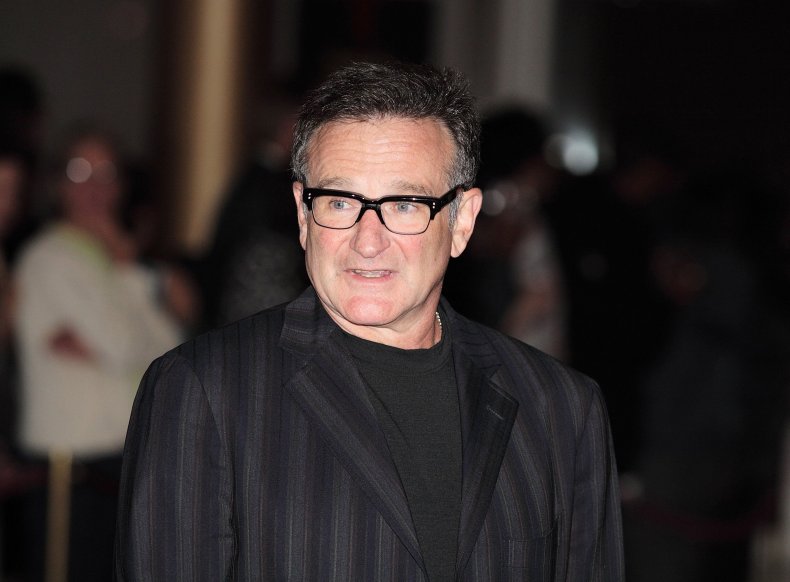 The Mrs. Doubtfire star's final days are due to be explored in an upcoming documentary titles Robin's Wish released by Vertical Entertainment on September 1.
If you have thoughts of suicide, confidential help is available for free at the National Suicide Prevention Lifeline. Call 1-800-273-8255. The line is available 24 hours every day.