Robinhood Dispels Speculation It Halted AMC Trading After Stock Exchange Pause
Robinhood, the popular stock trading mobile application, dispelled speculation that it halted trading for AMC Entertainment Holdings after the New York Stock Exchange (NYSE) paused trading for the stock.
"Speculation that Robinhood has halted trading in $AMC is not accurate. Earlier today, the NYSE implemented a volatility trading pause of $AMC," Robinhood wrote in a tweet on Wednesday.
The tweet from Robinhood also included a link to the stock trading app's website where it explained that "trading halts for specific symbols may be implemented for a variety of reasons and can interrupt your orders to buy or sell particular securities. These stock-based halts are initiated by the specific stock exchange where the stock is listed or by the Securities and Exchange Commission, not by Robinhood."
"Trading halts are usually put in place by one or more of the stock exchanges or the SEC (Securities and Exchange Commission). A trading halt for a specific security could be due to a number of reasons, like waiting for substantial news to be released or periods of high volatility," Robinhood said on its website.
In a subsequent tweet, Robinhood linked the NYSE's temporary halted trading list which showed that AMC trading had been halted twice, with a resume time set at 1:27 p.m. ET.
On Wednesday, the New York Stock Exchange halted AMC trading as the stock surpassed $60. NYSE regulators halted trading for the stock for a Limit Up Limit Down (LULD) pause.
According to the NASDAQ: "The Limit Up-Limit Down (LULD) mechanism is intended to prevent trades in National Market System (NMS) securities from occurring outside of specified price bands. The bands would be set at a percentage level above and below the average reference price of the security over the immediately preceding five-minute period."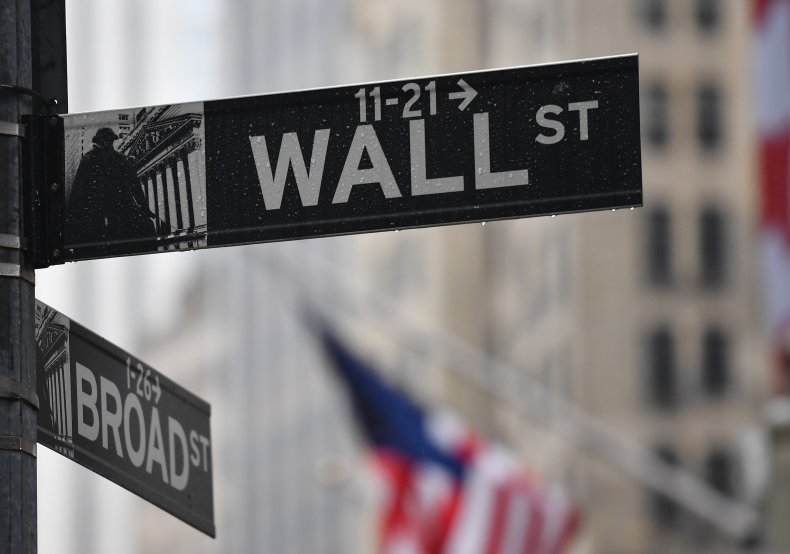 Robinhood directed Newsweek to its tweet after reaching out for comment.
Despite Robinhood's statement on Wednesday, investors attacked the stock trading application, accusing them of imposing the halt instead of the NYSE.
Dave Portnoy, founder of the sports and pop culture blog Barstool Sports, tweeted: "If you still use @RobinhoodApp that's your fault. How many times are you gonna fall for the old banana in the tailpipe? Having said that this is still outrageous."
Portnoy also tagged Robinhood CEO Vlad Tenev in his tweet.
Twitter user Art Taking Back wrote: "Wtf @RobinhoodApp?? Stop manipulating the market."
In a tweet, MalewareTech Blog explained that "Robinhood is trending because AMC triggered NYSE's LULD breaker, and people don't know what that is so instead they're raging at Robinhood for getting in the way of them becoming rich."