Robinhood Hack Provokes Shrugs, Schadenfreude on WallStreetBets: 'Karma'
More than five million customers were affected by a hack on Robinhood Markets on Monday causing Redditors on the r/WallStreetBets forum to once again take aim at the stock trading app.
Robinhood came under fire at the end of January for restricting users' ability to purchase certain highly volatile stocks after users of r/WallStreetBets initialed a short squeeze on GameStop stock to significantly push the price up. Many of the users relied on the app to do their trading but stopped using it after the controversy.
But following the announcement that a third party gained access to five million Robinhood customers' email addresses plus the full names of two million others, and more personal information such as names, birth, dates and zip codes of 310 people, subreddit users were quick to denounce the company.
"Karma for staying with hood when you knew better," The_Count_99 wrote.
Another user, tax_evading_apple responded to the announcement on the thread by saying they are surprised the company still has millions of customers. Another participant replied that Robinhood is "the most popular stock trading app in the USA by far" despite the controversy from earlier this year.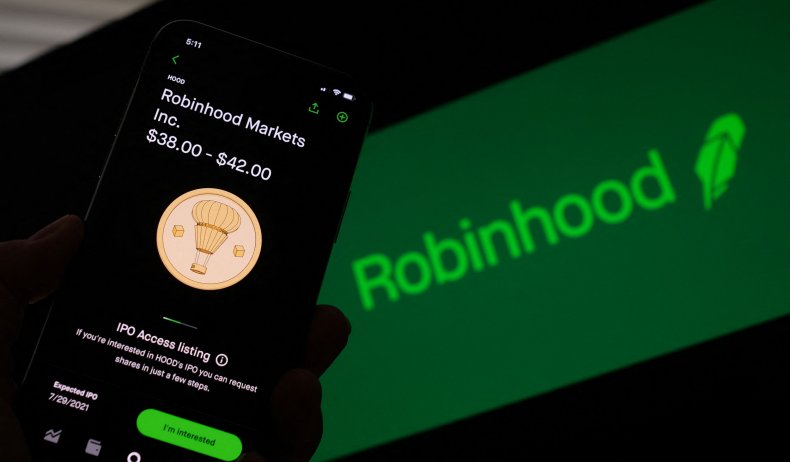 Exact_Whereas_5575 questioned whether people had considered that it wasn't a hack at all, but rather Robinhood selling the information. The user said they had no proof and it was just a thought but the original poster, moneyBoxGoBoop replied that the company would probably have found a way to get people to automatically agree to them giving out their email addresses for marketing.
"Probably stop using this sh*tty backstabbing piece of sh*t company lads," wrote user torytechlead.
One user on the thread, hi-imBen, was less critical of the hack.
"Coinbase, hulu, spotify, equifax, like a dozen undisclosed breaches... Hackers have had my email for a long time. This is short term impact but I know yall are thrilled to overhype the importance of this news so have fun!" they posted.
Robinhood said it didn't believe social security numbers, bank account numbers, or debit card numbers had been released during the hack and that no customers experienced a financial loss as a result of the November 3 incident.
"The unauthorized party socially engineered a customer support employee by phone and obtained access to certain customer support systems," the company wrote in a blog post.
The hacker was able to convince a Robinhood employee they were cleared to obtain access to the customer support systems and had access to information from around 7 million customers, Robinhood said. They added that the third party demanded an extortion payment which prompted the company to contact law enforcement.
Robinhood said they are continuing to investigate the incident with the help of an outside security firm. As a result of the hack, the company's shares fell about 3 percent in extended trading, according to Reuters.
"As a Safety First company, we owe it to our customers to be transparent and act with integrity," said Robinhood Chief Security Officer Caleb Sima. "Following a diligent review, putting the entire Robinhood community on notice of this incident now is the right thing to do."
Newsweek reached out to Robinhood for comment.