'Roblox' Egg Hunt 2018: All Eggs, Hats, Badges And Other Items Leaked So Far
UPDATE 03/28/2018: The Roblox 2018 Egg Hunt has begun. Check out our egg location guide and tips for finding every egg, here.
Roblox's 2018 Egg Hunt will soon be making its way to players as the company dropped its first official hints about the upcoming event on the official Roblox Blog.
According to the post, this year's Egg Hunt will be one of the biggest they've had so far featuring 45 different eggs for players to find. Below we've put together everything we know so far, including any leaks or hints that have appeared so far.
Roblox Egg Hunt 2018: All Eggs, Hats, Badges And Other Hints Leaked So Far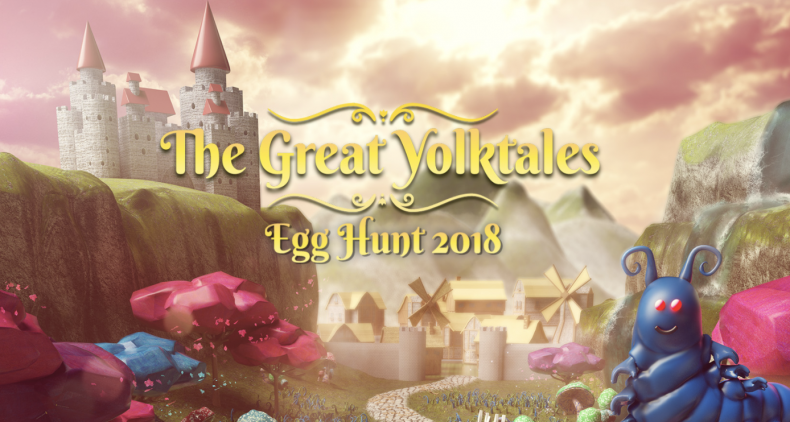 When will Roblox Egg Hunt 2018 Begin? How Long will it Last?
UPDATE 03/24/18: An announcement via the Google Play store reveals that the Roblox Egg hunt will kick off March 28, 2018, and run through April 11, 2018. The announcement is as follows:
"Celebrate Spring with our limited-time offers (3/28 – 4/11): Let the power of the dragon flow through you! Get the Dragon Egg Backpack for just 40 Robux (75% off) and experience Egg Hunt 2018 like never before with exclusive features. Emit flames, spawn exploding golden eggs, and get a special footstep sound for your avatar whenever you wear this backpack in Egg Hunt 2018."
Where Will The Egg Hunt Take Place?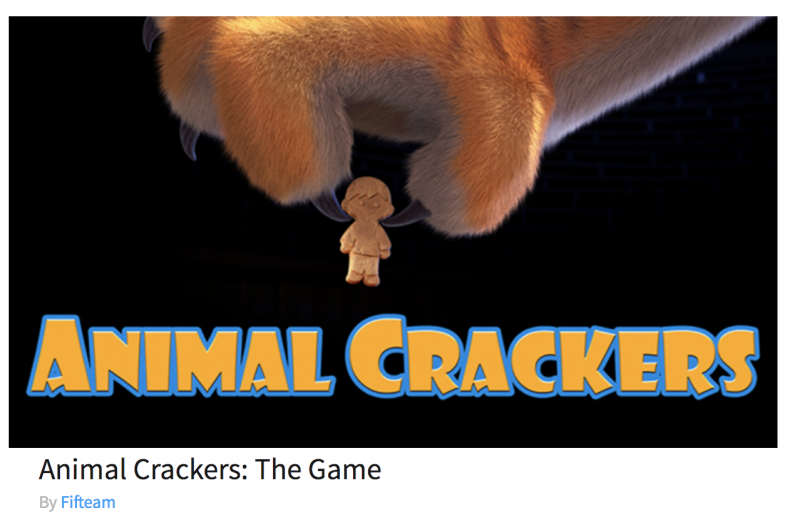 While the location of the Egg Hunt hasn't been divulged, members of the Roblox Reddit community feel fairly certain it will be inside of a game currently titled " Animal Crackers: The Game." The game has been created Fifteam, the build team working on this year's egg hunt. The game was previously titled "Main" and features 50 badges. With the title changing to Animal Crackers, it seems quite possible this will be the location of the Roblox Egg Hunt 2018.
Roblox Egg Hunt 2018 Egg List: All Eggs Revealed So Far
UPDATE 03/28/2018: The Roblox 2018 Egg Hunt has begun. Our egg and location guides for finding every egg can be found here.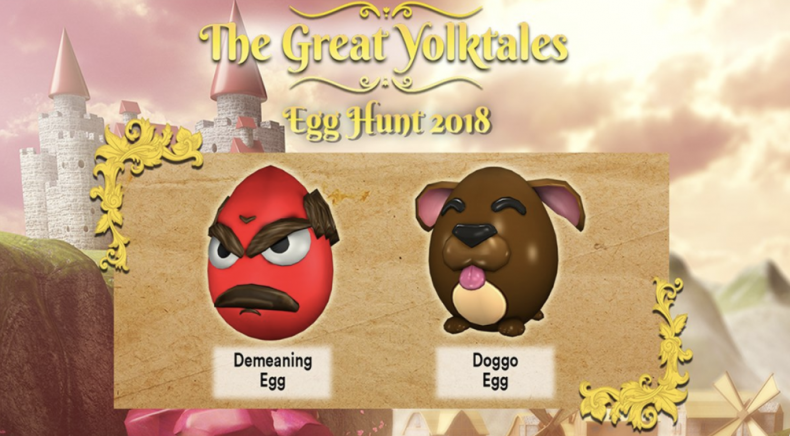 UPDATE 03/12/18: three more eggs have been revealed: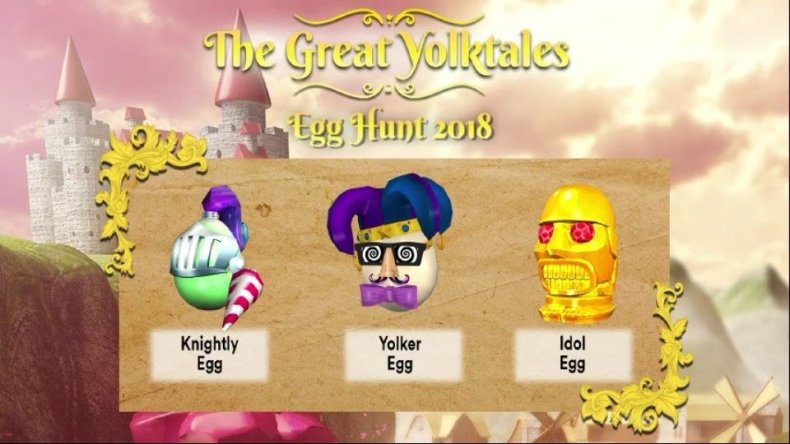 Knightly egg
Yolker Egg
Idol Egg
UPDATE 03/22/18: two more eggs have been revealed via Roblox's Official Twitter account: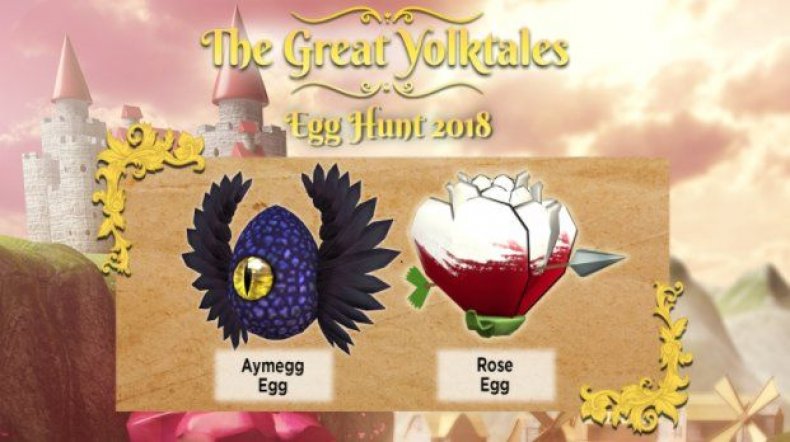 UPDATE 03/26/18: Two more eggs have been revealed via Roblox's Official Twitteraccount: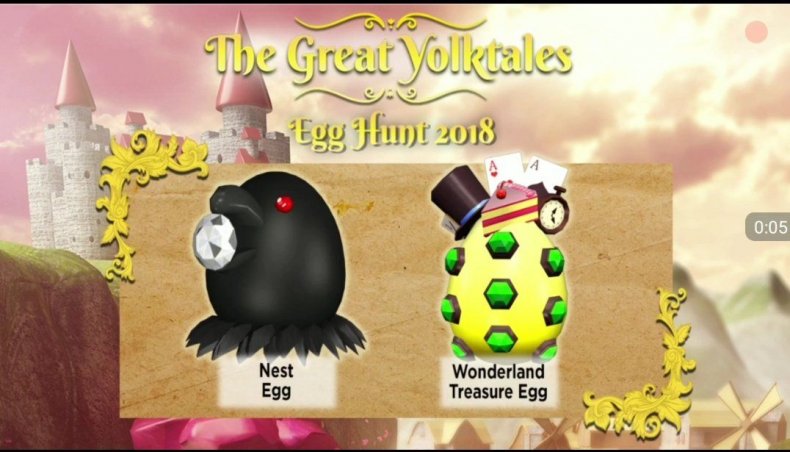 Nest Egg
Wonderland Treasure Egg
One additional egg appears to have leaked on RBXLeaks, though it may also be one of the hats that will be won inside of an egg.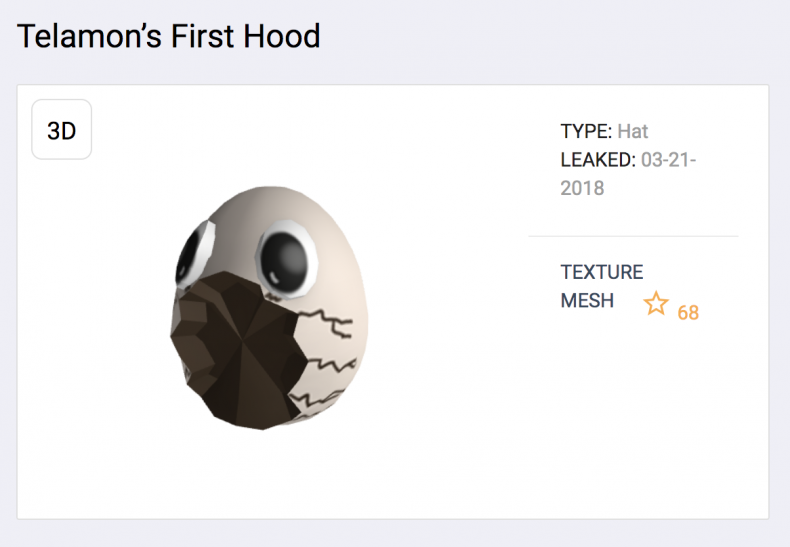 UPDATE 03/27/18: Roblox official Twitter account introduces egg hunt players to the event's Dev team, Fifteam. More hints and egg hunt details will likely be on their way starting tomorrow.
UPDATE 03/27/18: The Roblox Egg Hunt 2018 "The Great Yolk Tales" game link is now showing a new photo advertising the game. The game is not yet playable. The information about the game is as follows: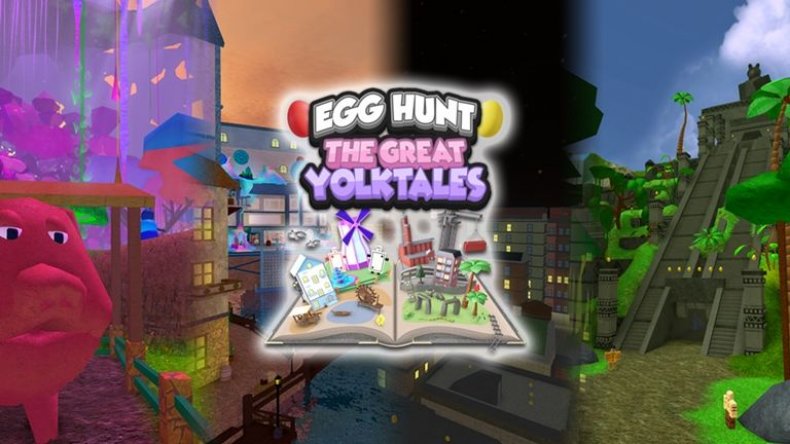 A year following the defeat of the chaotic Dr. Deville d'Egg, an ominous threat breaks free from its eternal prison in an attempt to destroy the Multi-Eggverse. After opening the mythical Eggcyclopedia, journey through massive open worlds, accompanied by your trusty companion, Booker. Will you save the world, or will its fate rest in Lord Aymor's talons?
With 45 new eggs to discover, welcome to the Great Yolktales!
Available on: PC, Mac, Xbox One, Tablet, Mobile (Android and iOS).
Includes cross platform gameplay and language support, for both English and Spanish.
Developed by Fifteam:
AlgyLacey, Aotrou, BSlickMusic, Beeism, Builder_Boy, buildthomas, BusyCityGuy, Lunya, FutureWebsiteOwner, InsanelyLuke, KrixYaz, PeteyK473, SmoothBlockModel, The_Frame, woot3, and Younite .
Roblox Egg Hunt 2018 Hats & Leaked Items
According to the official Roblox Blog, each of the 45 eggs will unlock a new hat for your avatar to wear. While we haven't seen any official photos of these hats,a few other other items did leak last week on the RBXLeaks website. Here's everything we've seen so far. We'll continue to update the list as more items are leaked.
Roblox Egg Hunt 2018 Badge List
If the "Animal Crackers" game does turn out to be the place where the 2018 Egg Hunt, there will be 50 different badges players can obtain. We don't know if these are the correct names, but the text so far seems to correlate with lyrics of Macklemore's Glorious. You can see the badges for yourself, here. Once the confirmed titles are in, we'll update this post.
Excited for Roblox's Egg Hunt 2018? What's your favorite item leaked so far? Share our thoughts in the comments below.