'Roblox' Egg Hunt 2019: Leaked Eggs, Badges, Start Time and More
Roblox 2019 Egg Hunt kicks off soon. Find out everything you need to know about the event, including leaked eggs, start time and more.
Roblox's 2019 Egg Hunt will soon be making its way to players. This year's event, dubbed Scrambled in Time, is expected to feature over 50 eggs, which can be found across a variety of games on the platform. According to a developer post last August, all games in the 2019 Egg Hunt will be connected by a hub that includes "multiple teleporters that will bring players to the different event games depending on the time of day."
Below we've put together everything we know about the event so far, including any leaks or hints about eggs, badges, and more.
UPDATE: Here is our guide to all the 2019 Egg Locations.
Roblox Egg Hunt 2019: Start Time, Eggs, Badges And Other Hints Leaked So Far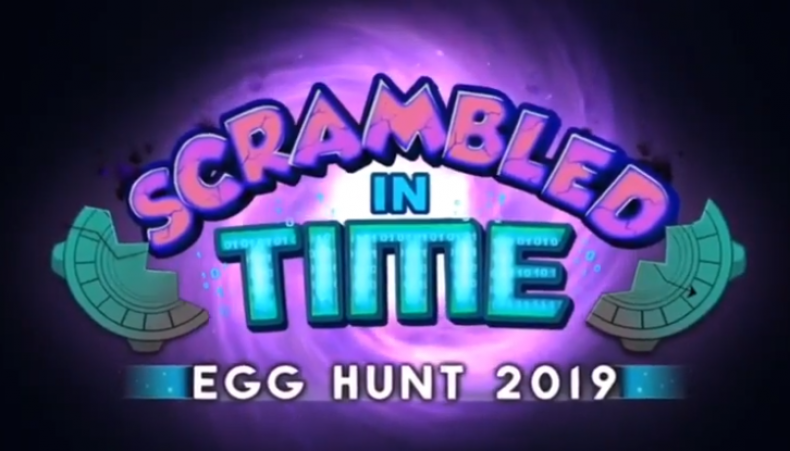 When will Roblox Egg Hunt 2018 Begin? How Long will it Last?
The Roblox Egg Hunt will kick off April 18, 2019.
Where Will The Egg Hunt Take Place?
While the location of the Egg Hunt hasn't been officially announced, players across the web are fairly certain it will be inside of a game currently titled "Lobby." The game has been tested by hundreds of testers and includes badges which appear related to the Egg Hunt.
Roblox Egg Hunt 2019 Egg List: All Eggs Revealed So Far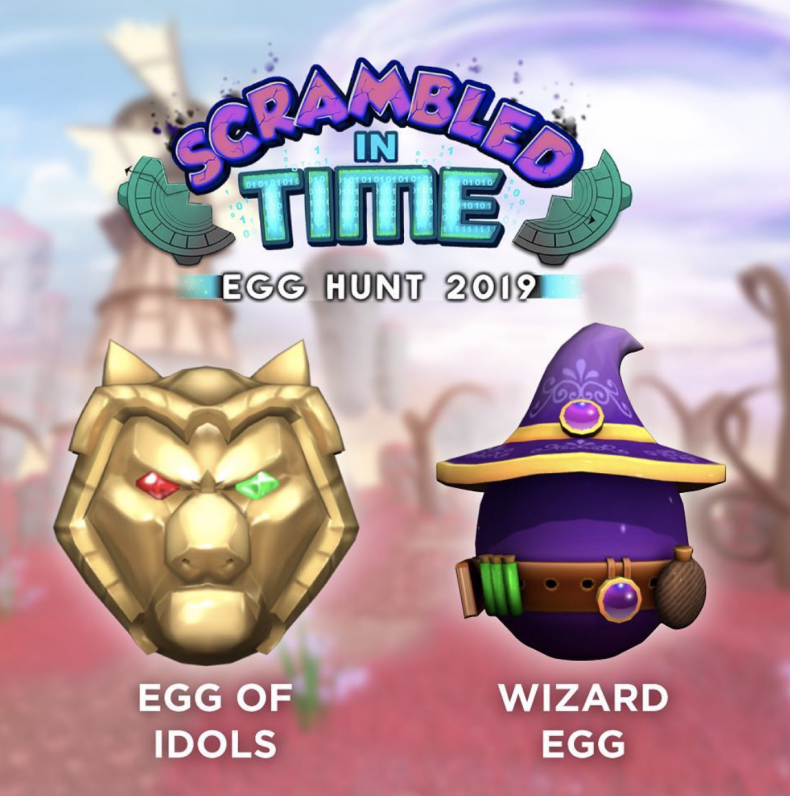 So far Roblox has teased four different eggs on social media and two of them have been revealed. An Instagram post published March 31 reached the needed 30,000 likes and 3,000 comments needed to unlock two of the eggs, Egg of Idols and Wizard Egg. The company posted two additional mystery eggs on Twitter, to be revealed once the post reached 10,000 likes and 10,000 retweets. So far the post hasn't reached the needed 10,000 retweets for the reveal, but once it does, we'll add those to the list.
According to a lengthy YouTube video, the event will include 52 eggs all of which were allegedly leaked online. None of these leaks have been confirmed, but many appear on the RBXLeaks site as well so there's a good chance they are accurate. A few of our favorite leaked eggs are as follows: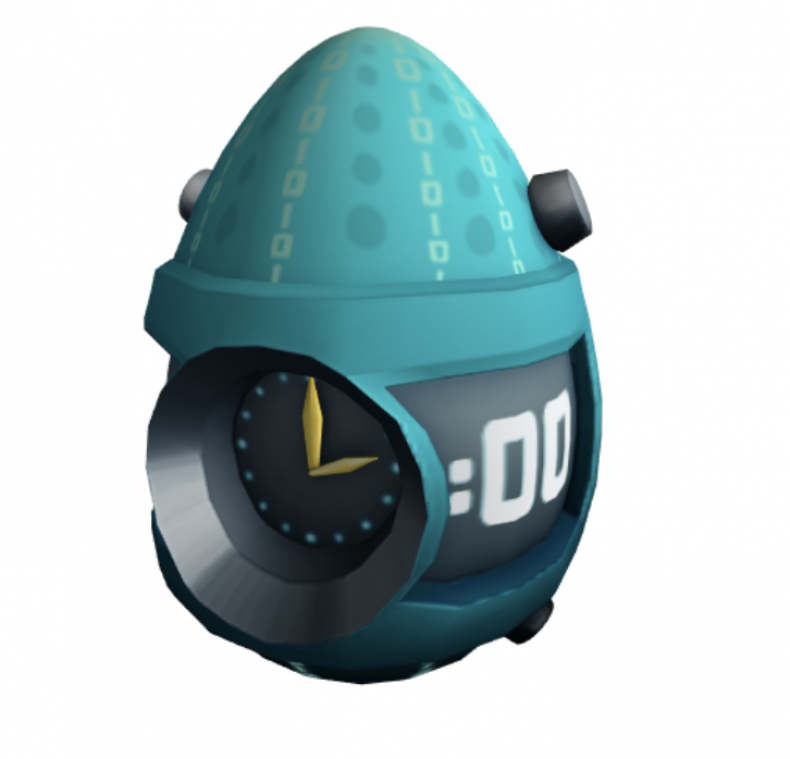 Tortoise and Hare Egg
Thanos Egg
Mammoth Egg
Egg That Has Tentacles for Some Reason
Amazon Prime Delivery Drone Egg
Egg That Has Wheels
Egg That Has Wings
Super Cool Egg
Beehive Egg
Theory of Releggtivity
Blox Egg
Noob Egg
E33 Death Egg
E46 Timepiece Egg
Roblox Egg Hunt 2019 Badge List
If the "Lobby" is the location of the 2019 Egg Hunt, so far it shows 12 different badges players can obtain. Our assumption is that more badges will be added before the event kicks off. You can see the badges for yourself, here. These are the titles listed so far:
Telekinesis Egg
Time Piece Egg
Shooty Egg
Corrupted World Egg
Faberge of the Eggverse
Legendary Egg of Time
Wall Walking Egg
Temple 1
Temple 2
Actually just the third temple but the filter
Temple 0
Temple Grand Prize
Excited for Roblox's Egg Hunt 2019? What's your favorite item leaked so far? Share our thoughts in the comments below.