'Roblox' and NFL Team Up To Give Players Free Team Helmets: Here's How To Get One
Roblox and the NFL are giving players a free team helmet this season. Find out when and how to claim yours.
In celebration of the 2018 football season, Roblox has partnered with the National Football League to offer players a fun new perk: free team helmets. Starting on Thursday, Sept. 11, Roblox players will have the opportunity to select one of 32 team helmets to wear on their avatars. From Patriots to Eagles, players will showcase team spirit throughout the more than 40 million virtual worlds that make up the Roblox platform.
"We are excited to partner with the NFL this fall for the upcoming season," said Craig Donato, Chief Business Officer of Roblox . "This program will provide a fun way for our users to show their team spirit and engage with fellow fans on the Roblox platform."
"We are always excited to serve kids and teens who are fans of the NFL in a way that is authentic to them and their love of football," said Jaime Weston, NFL Senior Vice President of Marketing, Creative, and Branding. "Working with Roblox extends our reach to an eager audience of fans looking to rep their favorite team on a popular online entertainment platform. NFL fans love to display their fandom wherever they can, and we are excited to add Roblox to that mix."
The NFL collaboration marks the third major partnership Roblox has secured this year. This spring, t he company promoted the Ready Player One movie by launching an exciting Ready Player One themed quest that sent players on a problem solving-filled adventure through several of the platform's popular games in search of hidden keys to win the coveted "Dominus," a rare virtual item on the Roblox platform.
Roblox also partnered with Universal's Jurassic World: Fallen Kingdom to provide a summer coding challenge for aspiring young Roblox devs as part of the company's Education Initiative.
How To Get A Free Roblox NFL Helmet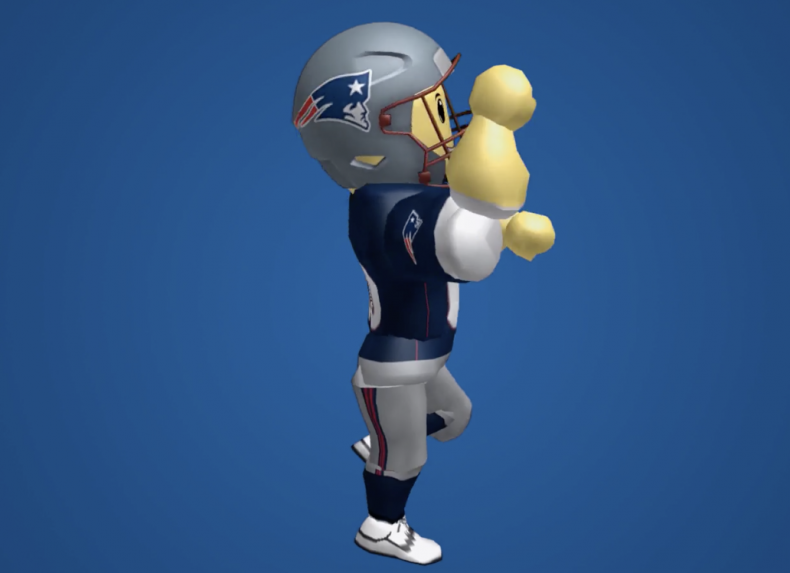 The new NFL helmets will be available free to all Roblox players for a limited amount of time. In order to claim your free helmet, follow these steps:
Log in to your personal Roblox Account.
Go to the Roblox Catalog - you will see the NFL skins featured.
Select your favorite NFL team.
You will see the virtual helmet become available in your inventory for the duration of the 2018 football season.
For more information about the event once it goes live you can visit https://www.roblox.com/nfl.