Toyota Unveils Kirobo Mini Robot Baby Amid Falling Japanese Birthrates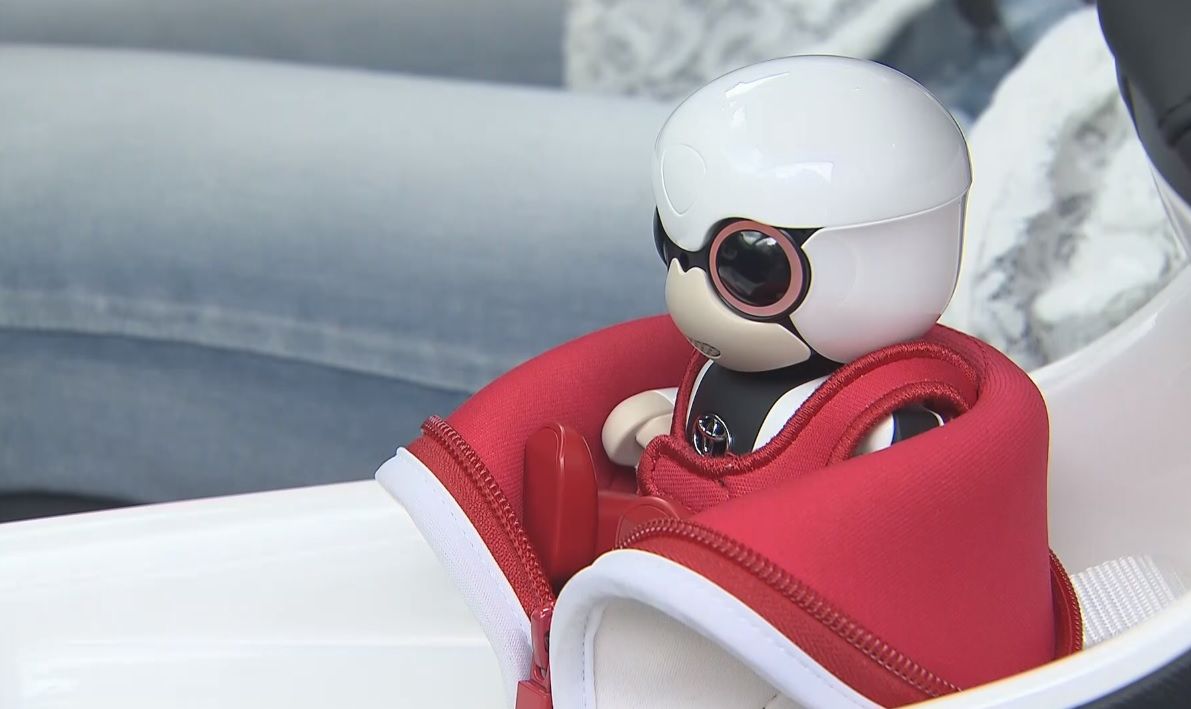 An antidote to Japan's rapidly falling birthrate may soon come in the unlikely form of a miniature robot.
The Kirobo Mini was unveiled Monday by Toyota as part of the automaker's Heart Project, which aims to provide a "cuddlesome" robot baby companion for humans.
The unveiling of the robot comes as Japanese adults increasingly find themselves childless, as the country's population continues to shrink. Between 2010 and 2015, the world's population grew by almost half a billion while Japan's population fell by almost one million. This is unprecedented for a country not affected by war, famine or plague.
"Toyota Heart is a unique project that explores the development of meaningful communication between humans and robots," a spokesperson for Toyota tells Newsweek. "The program has been created with the assumption of having a conversation with young children."
"In other words, the Kirobo Mini has been created with the image of a young child in mind, and since it sometimes remembers what it and the user talked about—like preferences and hobbies—it can actually 'grow.'"
Promotional videos released as part of the robot's launch show it interacting with children, congratulating them on their achievements. In one clip, the miniature robot says in a squeaky voice "don't leave me here" when its owner tries to exit a vehicle without it.
"As you live together, you will come to love and be kind towards the Kirobo Mini, just as it does for you," one video states. "Whether you are sad or happy, it will always be together with you."
Toyota also describes it as a "partner" that you can "carve out your future together with."
Kirobo Mini is an electronic ancestor of the Kirobo robot, which gained international attention after becoming the first ever humanoid robot astronaut.
The original Kirobo was developed as part of the Kibo Robot Project, set up in Japan in 2012 in an attempt to better understand the relationship between robots and humans.
The Kirobo Mini is set to be launched across Japan in 2017, priced at 39,800 yen ($392).