Robot Company Offers $200K for Right to Use One Applicant's Face and Voice 'Forever'
A Russian robotics company has made headlines for an unusual proposition where one individual, in exchange for $200,000 USD, would forfeit the rights to their face and voice for use in robot development.
The company is known for producing hyper-realistic, humanlike robots. In 2019, the Promobot launched the "Android Robo-C," a made-to-order robot that could be modeled after the appearance of anyone.
"Everyone will now be able to order a robot with any appearance—for professional or personal use," said Aleksei Iuzhakov, Chairman of the Board of Directors of Promobot, in a statement at the time.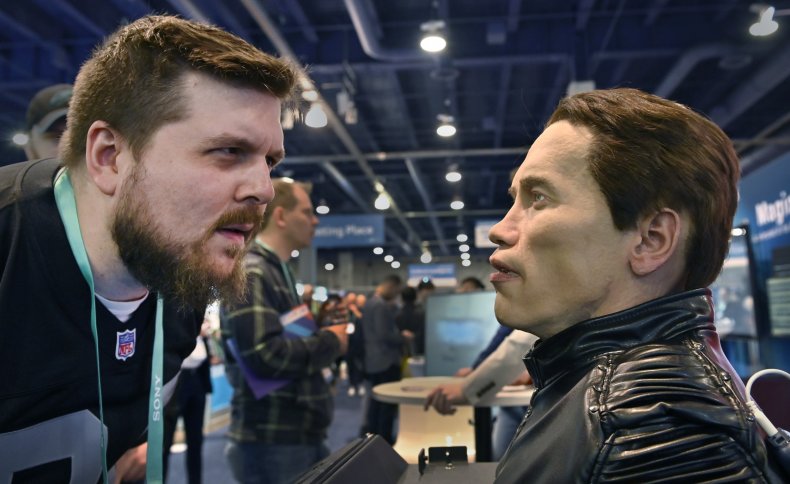 Currently, Promobot is developing "a humanoid robot-assistant which will work in hotels, shopping malls and other crowded places"—and the company is "seeking a face" to model it after.
They noted in a recent press release, that they are "ready to pay out $200,000 to somebody willing to transfer the rights to use one's face forever."
According to the release, the applicants' age and gender does not matter—however, their face must be "kind and friendly."
"Our company is developing technologies in the field of facial recognition, as well speech, autonomous navigation, artificial intelligence and other areas of robotics," explained the company, per their press release. "Since 2019, we have been actively manufacturing and supplying humanoid robots to the market. Our new clients want to launch a large-scale project, and as for this, they need to license a new robot appearance to avoid legal delays."
Specifically, "the order for a new robot was placed by an American company supplying solutions to airports, shopping malls and retail stores within North America and the Middle East." They added that the robot, featuring one applicant's face, "will start its activities in 2023."
As of Monday, it appears that Promobot has stopped accepting applications for the opportunity. Additionally, further details regarding the project appear to have been removed from their site.
"Today we have received over 20,000 applications and our client has decided to suspend the request collection. We want to say thanks to all participants," explained an update on the Promobot website.
Among the information no longer found on their site is one key detail: In addition to their likeness, the chosen applicant will also have to give the company the rights to their voice, reported Indy100.
The process of creating the humanoid robot will include making a 3D model of the applicant's face and body, the news outlet noted. They will also have to record about 100 hours of speech in order to provide material for the robot's voice.