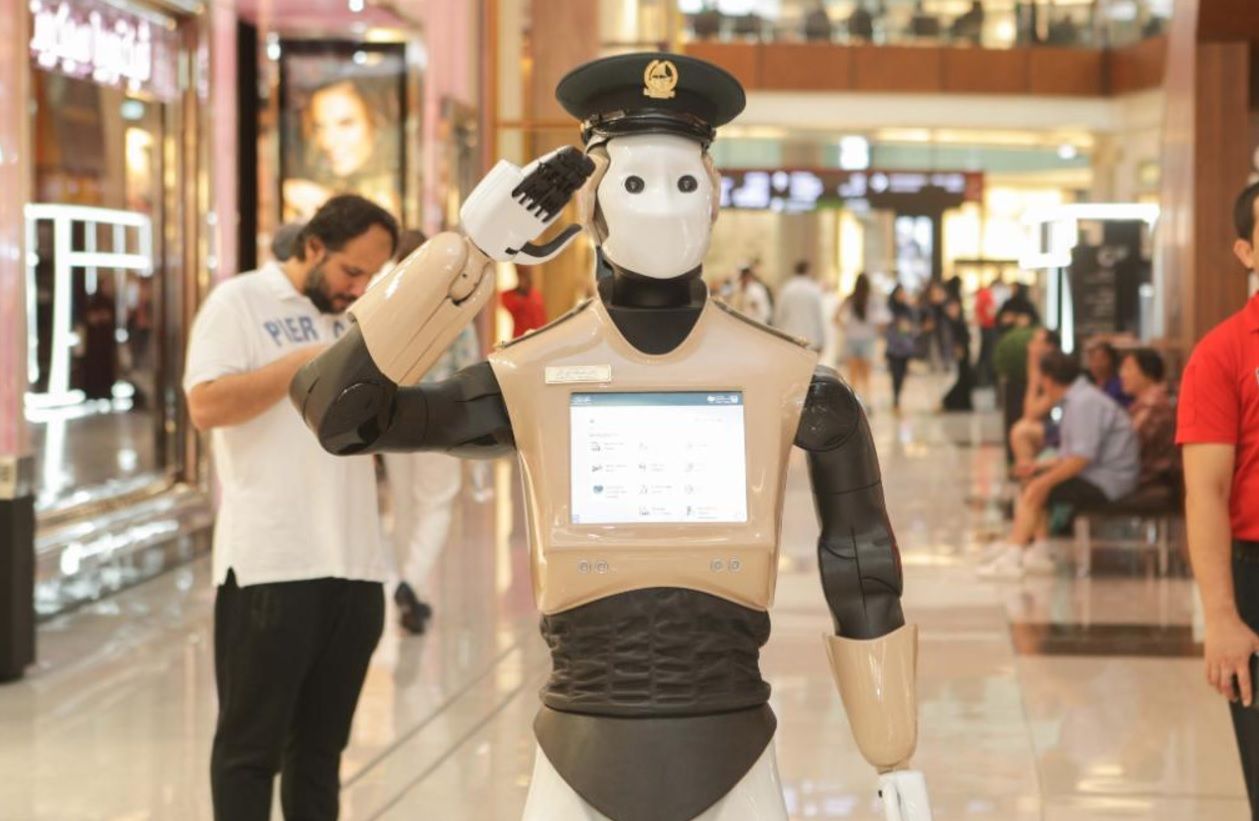 The "world's first operational Robocop" has reported for duty in Dubai, forming the first part of the emirate's plan to make one quarter of its police force robotic by 2030.
The autonomous robot policeman was unveiled at the Gulf Information Security Expo and Conference (GISEC) this week at Dubai World Trade Center. From Wednesday, May 24, it will be used on public streets in the city.
"With an aim to assist and help people in the malls or on the streets, the Robocop is the latest smart addition to the force and has been designed to help us fight crime, keep the city safe and improve happiness levels," said Brigadier-General Khalid Nasser Al Razzouqi, director-general of Smart Services at Dubai Police, according to the Khaleej Times.
"The launch of the world's first operational Robocop is a significant milestone for the emirate and a step towards realizing Dubai's vision to be a global leader in smart cities technology adoption."
Robocop, named after the movie franchise of the same name, will be deployed to help assist Dubai's residents and tourists.
Designed by Spanish firm PAL Robotics, the humanoid robot stands at 1.7m and weighs 100kg. It features a touchscreen on its chest to allow people to report crimes or pay fines for traffic violations.
Artificial intelligence technology from Google and IBM's Watson has been used to develop its functionality, which includes facial recognition to identify criminals and the ability to detect a person's emotions.
"Robots and autonomous machines are shaping and redefining our future and transforming the way we function," said Trixie LohMirmand, a senior vice president at Dubai World Trade Center.
"Technological advancements are enabling robots to talk, see, feel and react to objects and humans. The age of the robots is no longer coming—it has arrived."