Robot Deliveries to Begin Across Europe Including London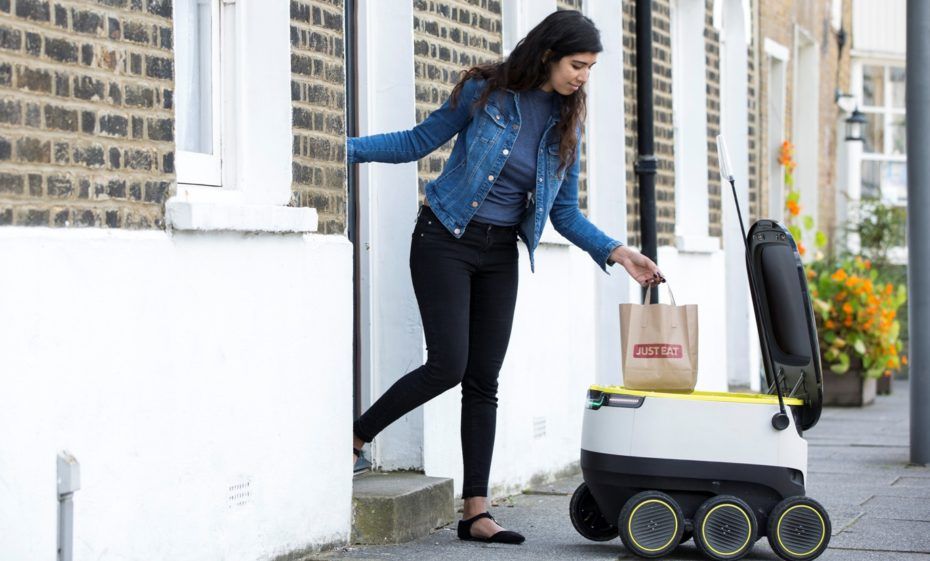 A fleet of self-driving robots are set to roll out across European sidewalks this month as part of a large-scale testing program by major retailers and delivery companies.
It follows a series of partnerships between delivery robot startup Starship Technologies and food delivery services Just Eat and Pronto in the U.K., as well as parcel delivery company Hermes and leading German retailer Metro Group.
"By launching partnerships with major companies we will enter the next phase in our development," said Ahti Heinla, co-founder and CEO of Starship Technologies. "While Starship has been testing the robots in 12 countries in the last nine months, we will now develop know-how on running real robotic delivery services."
The partnerships follow a series of trials of Starship Technologies' robots in Europe and the U.S., during which time they covered close to 5,000 miles without any accidents.
The six-wheeled intelligent robots travel at slow speeds along sidewalks to deliver parcels and groceries to customers within a 2-3 mile radius, all the while being monitored by human operators in control centers.
Initially, the programs will run in Bern, London, Dusseldorf and another as-yet unnamed German city, before spreading to other European and U.S. cities.
"We are continuously looking for ways to use technology to make our customers' lives easier—whether that's how people order to pay for their food or how the food is delivered," said David Buttress, CEO of Just Eat.
He added: "Starship is right at the forefront of innovation in the delivery sector and so it's a natural fit for us to be partnering with them to bring delivery robots to our high streets."