Robot Dogs Are a Thing: Jeff Bezos Takes One for a Walk
Amazon founder and the world's richest man, Jeff Bezos, has made quite the living out of automating our lives.
Homes now have digital assistants, entire shops can be run without checkouts and one day soon drones will likely drop off your latest online shopping purchase. It now seems Bezos has his mind made up on the next robots for humans to enjoy: dogs.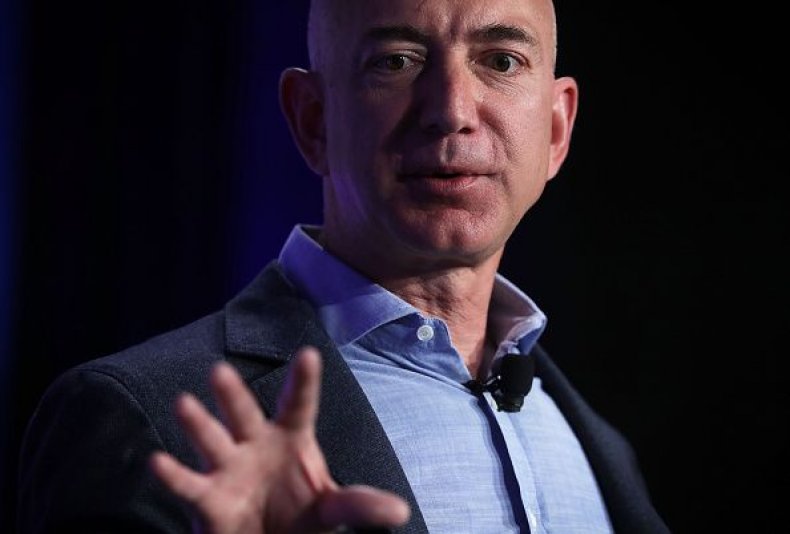 You might remember the video of Boston Dynamics' robotic dog opening a door for its friend. Despite the video being slightly horrifying and Black Mirror-esque, many marvelled at the company's achievement.
And apparently, one of those marvelling was Bezos. Yesterday (March 19), the Amazon chief executive uploaded a photo to his personal Twitter account of him walking next to SpotMini. The picture looked almost like the cover of an action movie—save for the bystanders. Bezos tweeted: "Taking my new dog for a walk at the #MARS2018 conference. #BostonDynamics".
The Amazon-run MARS conference is an invitation-only event based in Palm Springs to showcase new tech such as robots and drones.
Included this year was a bottle-flipping robot that challenged Bezos to a quick face-off. Neither were able to land a bottle upright. As it turns out, the robot was also capable of playing beer pong and excelled. Even the ping pong robot from the Consumer Electronics Show in January made another appearance.
The SpotMini still managed to steal the show with another combination of creepy and impressive. One video shows it leading two other robots in an autonomous parade on the grass, while drones fly above.
It also found some time to visit the Rocket Lab exhibit which showed off a 3D printed rocket engine using reusable ejected batteries.
One last thing, and maybe this will put your mind at ease; SpotMini seems to enjoy giving out high-fives.