Authorities to Investigate Death of German Car Factory Worker By Robot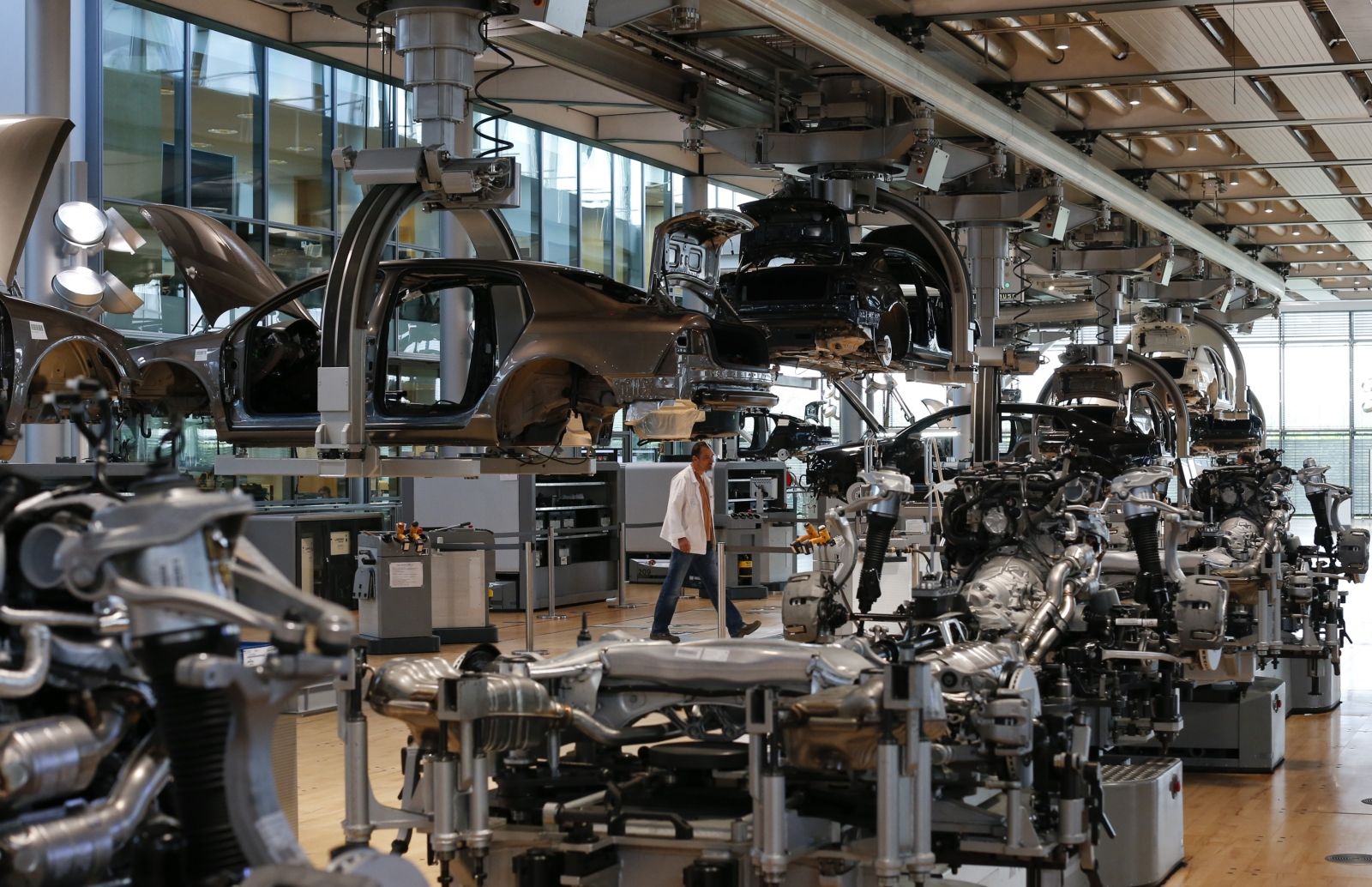 An investigation is underway into the death this week of a Volkswagen car factory worker in Germany who was killed by a robotic arm.
The unnamed 22-year-old man died from injuries sustained to his chest after the mechanical arm he was installing inside an operating cage reportedly crushed him against a metal plate in the factory in Kassel, north of Frankfurt.
The mechanical arm is tasked with moving car parts into place, Heiko Hillwig, a spokesman for Volkswagen told the Telegraph newspaper and is part of an automated assembly line in the plant that does not need a human operator.
Although Volkswagen confirmed his death, it remains unclear how exactly the man was killed. Initially, it was reported that human error was to blame for rather than a problem with the robot itself.
However, the state prosecutor's office in Kassel has now confirmed it has begun an investigation into whether the robot had in fact been under human control when it crushed the man.
"We have begun an investigation to find out exactly what happened and to determine whether anybody was at fault," said Dr Götz Wied, a spokesman for the state prosecutor in Kassel. It's now been confirmed that another man was present at the time of the incident, but was unharmed.
Speaking to Newsweek, Paul Buckett, head of public relations at Volkswagen United Kingdom, said that there had been a lot of confusion surrounding the circumstances of the man's death.
"This is a very unusual situation, it should firstly be impossible for anybody to be inside a cage when a robot is operating," Buckett said, adding that the robot in question is a "standard piece of machinery that works in a predictable manner".
"A robot of this type doesn't have sensors to sense humans around it," Buckett said. "So how could the robot have sensed the man's body to grab hold of him?"
However he refused to confirm if state prosecutors now suspect foul play, citing the ongoing investigation in Kassel.
Buckett pointed out that there are 117 Volkswagen factories around the world, using tens of thousands of robots, and the company has never before "had an incident in a production or insulating setting where somebody has been injured by a robot".
According to government figures, 26 deaths have occurred as a result of robot malfunction in the last 30 years in America alone.