Robot Rights: California Cult Leader Starts Crowdfunding Campaign for 'Consent-focused Robot Brothel'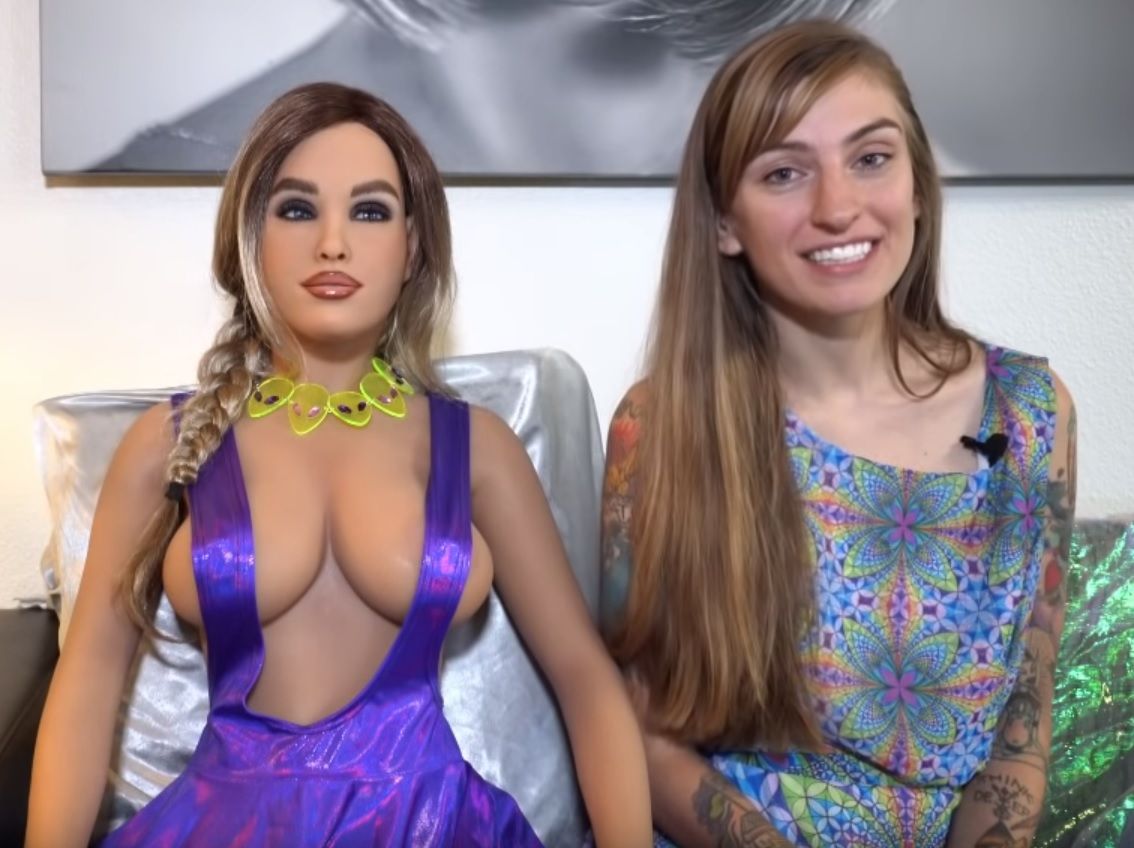 A California-based cult leader is asking for people to back her crowdfunding campaign to start a "consent-focused" robot brothel where clients can "get to know" the mechanical sex workers.
"Eve's Robot Dreams" is a project started by Unicole Unicron, a self-described "gender non-conforming Pop Star Cult Leader" and "robot ethicist" from Pasadena.
Unicron, who runs her spiritualist group UNICULT and makes music videos for her YouTube channel, wants $155,000 from the Indiegogo fundraiser to design, build and rent a space for the brothel, to buy robots, and to pay human employees a living wage. It is the only funding source for the project.
Patrons willing to hand over $10,000 will be flown to Los Angeles for the opening night party and get "rights" to able to take a robot's virginity.
"Eve's Robot Dreams is the first consent-focused robot brothel in the world," says the crowdfunder, which has at the time of writing raised over $2,600 from nine backers.
"Guests can visit in the futuristic cafe where they can get to know the world's first companion robots. After they have met, guests have the option to spend time with their favorite robot in a private room.
"Guests can begin building a relationship with their new companion by downloading the Realbotix app on their phone. When they visit Eve's they can either interact with the companion bot that they have already started to get to know, or with one who they haven't yet met."
The brothel is intended for "a large variety [of] demographics" including people who have "wild fantasies," those in relationships who want to "explore without cheating," clients who are "interested in taking their relationship with technology deeper" and people with autism.
As for risks, the "main concern is cleaning and sanitation."
"We will have staff on-hand to clean and sterilize equipment. Additionally, each guest will be able to purchase their own ... insert that is theirs and theirs alone," the crowdfunder says.
Unicron told Newsweek that sex robots "are a powerful technology that have the potential to shift a user's consciousness."
"People's worldviews are deeply affected by their interpersonal relationships and a relationship with a sex robot is no different. How we program and treat robots affects how we treat one another," they said.
"Focusing on consent helps us enter into our future with robots from the healthiest perspective. It also reinforces the practice of getting consent from partners. All potential life deserves respect.
"We cannot verify another being's sentience or lack of sentience, but we can choose to treat it with respect. Ultimately, when the technology is advanced enough to be sentient, it will set up a safer precedent for our interactions with it."
Unicron doesn't currently own any sex robots "unless you count vibrators."
They told Newsweek they want to "create a haven for people and couples to explore all kinds of fantasies without judgment. It will be a futuristic healing space for anyone to come and interact with robots they would not otherwise be able to interact with. It will set the standard for robot brothels to be clean, futuristic, and sex-positive."
According to her website, UNICULT "teaches that we are ALL ONE and that everyone can be happy and harmonious in a Unitopian paradise. Just like any religion, UNICULT cannot be summed up accurately in a few sentences."
Cult members "work on their internal state to make it as harmonious as possible. They also work diligently to create the best reality possible for them. Members can either work in a solitary way or participate in the community of UNICULT, which is primarily online."
Unicron told Newsweek her cult "is amazing."
"We have enlightened members all around the world participating every day. We have regular online meetings to focus our energy and support one another. We are currently focused on 3V3, which is a sect of UNICULT that is focused on bringing matriarchal change into the forefront of AI and robotics," Unicron said.
"As you might have guessed, Eve's Robot Dreams is a direct result of our efforts with 3V3. 3V3 also recently released our third Strange Magic zine, which was entirely written by and edited by femmes of color."
This article was updated with comments from Unicron.