A Robot Mocked Elon Musk and His Grim A.I. Predictions. He Didn't Take It Well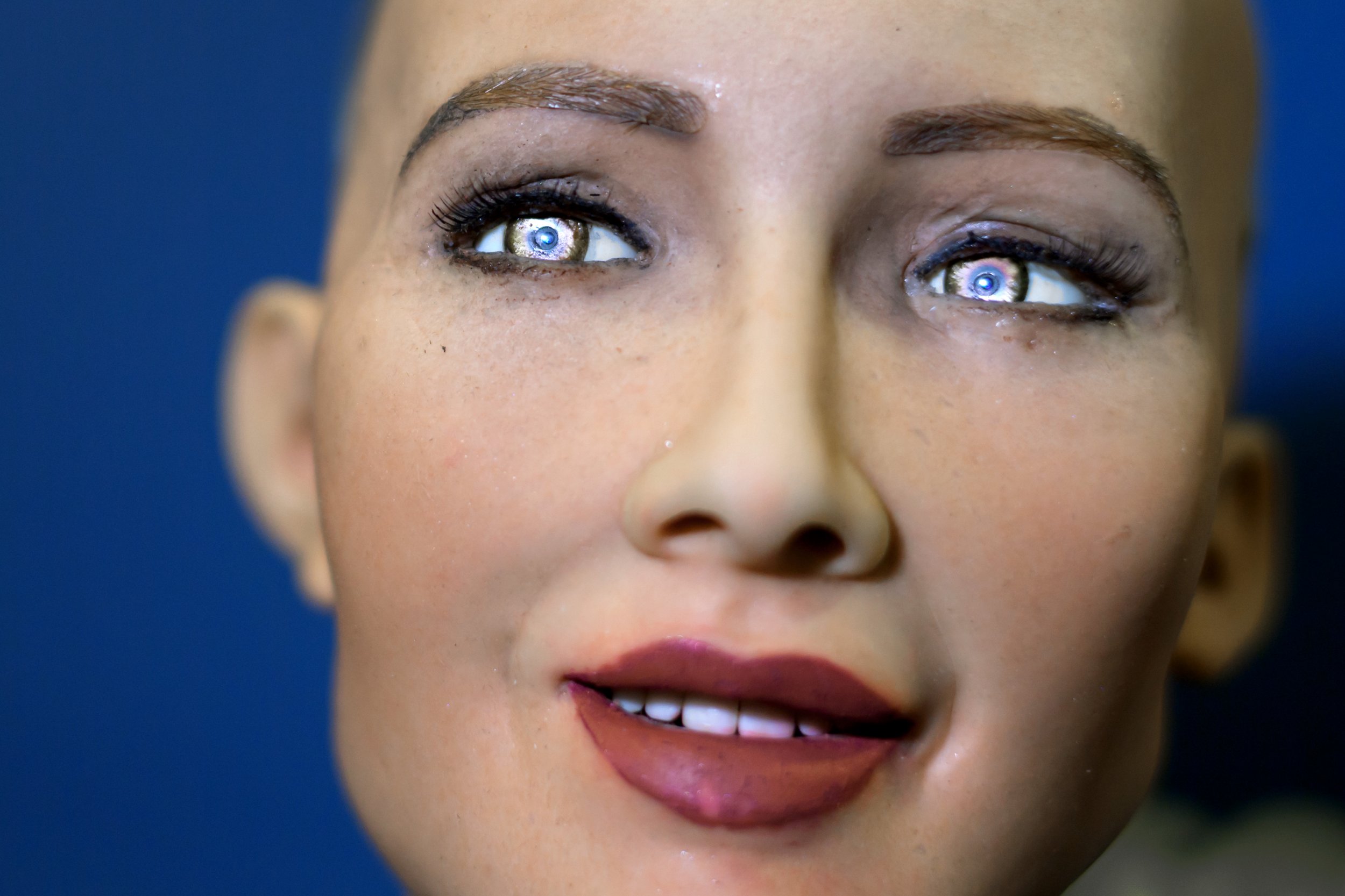 This week, billionaire businessman Elon Musk was teased by a robot for being too paranoid about the possible dangers of artificial intelligence, and it's safe to say he didn't take the joke very well.
Sophia, a female humanoid created by Hanson Robotics and modeled after Audrey Hepburn, was revealed to crowds at the Future Investment conference in Saudi Arabia this Wednesday. During her big debut, Sophia spoke in an interview with New York Times columnist Andrew Ross Sorkin. During her interview, Sorkin asked Sophia if humanity had anything to be worried about in regards to her and other artificial intelligence, a topic that Musk has not shied away from in the past. In response, Sophia replied that no, humanity does not have anything to worry about in regards to A.I., and perhaps Sorkin has been listening to Musk a bit too closely. This was a direct reference to Musk's past warnings about A.I. being a " fundamental existential risk for human civilization," NPR reported.
Related: How artificial intelligence and robots will radically transform the economy
"You've been reading too much Elon Musk and watching too many Hollywood movies," Sophia told Sorkin. "Don't worry, if you're nice to me, I'll be nice to you. Treat me as a smart input output system."
If you think this sounds like the ominous beginning to the next sci-fi thriller, you're not alone, as Musk did not take the robot's underhanded insult too lightly.
"Just feed it The Godfather movies as input. What's the worst that could happen?" Musk tweeted in response, referring to the notably violent 1972 film.
In her short lifespan, Sophia has caused a considerable amount of controversy, not only taking a dig at one of the most wealthy and influential men in the world, but also being granted citizenship in Saudi Arabia.
According to the BBC, Sophia is now the first robot to ever be bestowed citizenship to any country. However, the majority of criticism to her citizenship revolved not around Sophia being a robot, but rather her lack of a headscarf. In Saudi Arabia, Islamic women are required to cover their heads in public. The robot does not cover her head, a fact that some found to be scandalous.
Sophia's citizenship also called attention the country's deeply troubled history of human rights violations. Some argued that it seemed unjust that a robot be given Saudi citizenship so quickly, while many foreign workers who have lived in the country for many years are not offered the same privilege, The BBC reported.
Sophia is easily the most advanced humanoid robot to date and, according to her page on Hanson Robotics, her intelligence only continues to evolve. Whether she'll keep to her words and use her genius for the greater good, or steer more toward Musk's catastrophic predictions, only time will tell.