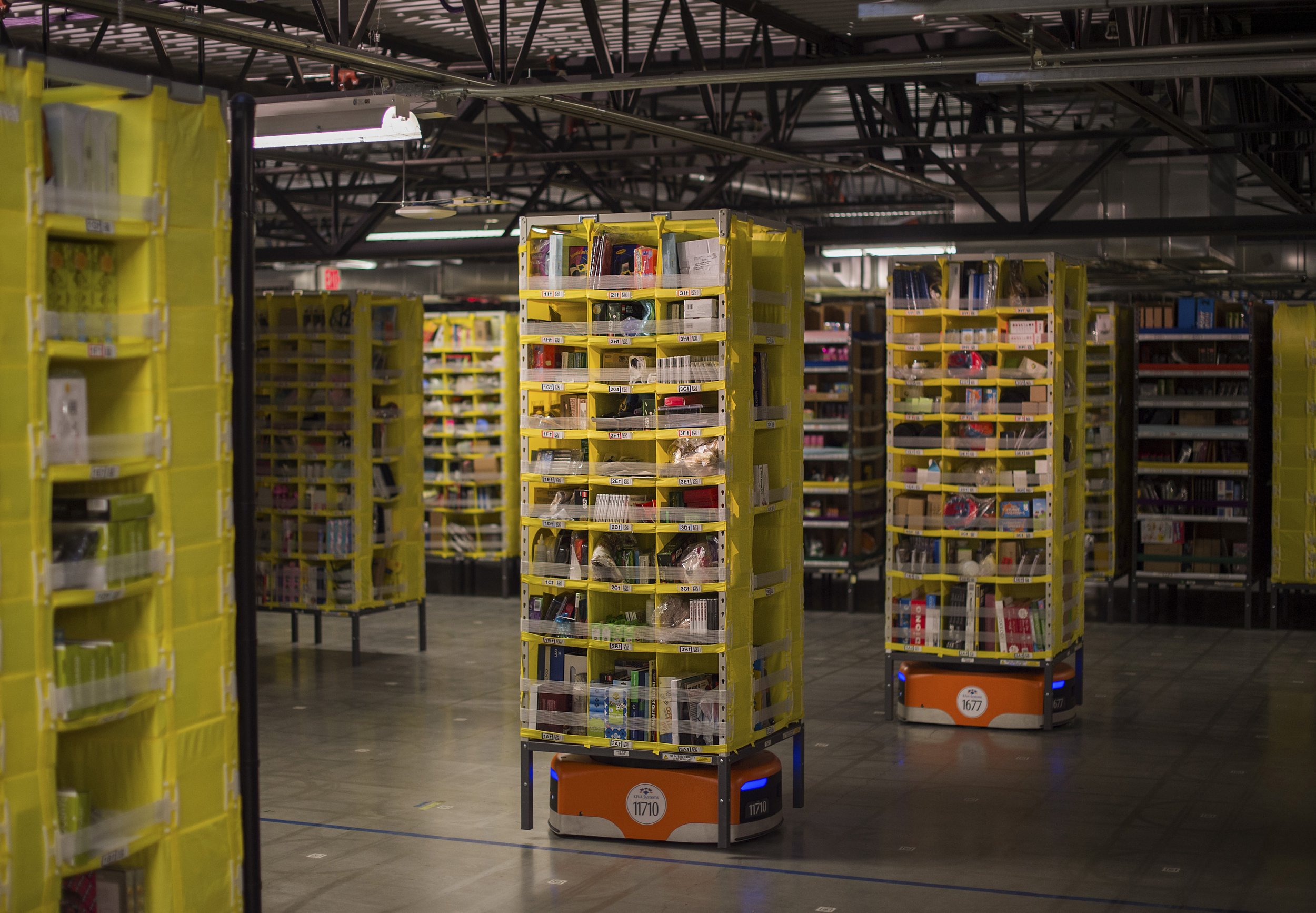 Robot developers are close to a breakthrough that could revolutionize workplaces: developing a machine capable of picking and packing online orders.
The Wall Street Journal reported that companies including Hudson's Bay Co., and Chinese online retail giant JD.Com have begun testing robotic pickers at their distribution centers, some capable of working 50 percent faster than human workers.
The explosive growth of online commerce has placed companies under pressure to pack and ship goods quickly. There has been a surge in hiring in packing departments to meet the demand, however using robots to help fulfill online orders could help cut labor costs by a fifth, Marc Wulfraat, president of consulting firm MWPVL International Inc told the WSJ.
"When you're talking about hundreds of millions of units, those numbers can be very significant," he said. "It's going to be a significant edge for whoever gets there first."
And there are other benefits, as robots don't require vacation time, sick leave, lunch breaks or health insurance.
The effects of automation on the workplace is a subject that scientists, economists and business leaders are still debating.
Tesla CEO Elon Musk predicts that robots will replace humans across swaths of the economy, leaving governments with little option but to provide citizens with a universal basic income. According to Price Waterhouse Coopers, more than a third (38 percent) of jobs are at risk of becoming automated by 2030.
In 2012, Amazon began operating a fleet of robots capable of delivering entire shelves of goods to packing stations, but the biggest obstacle to the more widespread use of robots in warehouses has been the necessity of programming them to recognize and pick up different items.
But this may become a problem of the past with robotics firms training robots to automatically identify tens of thousands of different objects.
At Berkeley, researchers working with start-up RightHand Robotics have developed technology allowing tasks learnt by one robot to be fed into a cloud server and used by the other robots in the system, with the machines using cameras and sensors to identify different objects, reported MIT Technology Review.