Watching the Olympic Games can test the fans' geography knowledge as much as their sporting expertise.
If you have tried and failed to figure out which country ROC stands for at the Tokyo Olympics, don't beat yourself up as your geography knowledge hasn't let you down.
ROC is the acronym for Russian Olympic Committee. It allows Russian athletes to compete at the Olympics, despite the fact their country is currently serving a two-year ban for major and repeated doping offenses.
What does ROC stand for in the Olympics?
ROC stands for Russian Olympic Committee, a loophole through which Russian athletes are allowed to compete at the Games even though they can't represent their own country, which has been banned from major sporting events since 2019.
Russian athletes who can prove they weren't linked with the state-sponsored doping scandal and that they have remained clean have been granted permission to compete at the Games under the Russian Olympic Committee flag.
Why is Russia called ROC in the Olympics?
Because the country can't compete or be represented at major international sporting events until the end of 2022. That means the Russian flag isn't flown in Tokyo and the Russian national anthem won't be played when a Russian athlete wins a gold medal.
Instead, the ROC flag—which features the Olympic rings and the colors of the Russian flag—will be flown and Russian gold medalists will be serenaded by a snippet of a Tchaikovsky piece. Team uniforms are allowed to contain the word "Russian," but only with "neutral athlete" as follow up, to clarify the athlete isn't representing Russia.
While unusual, the arrangement isn't a first in Olympic history. At the 2018 Winter Olympics in Pyeongchang, South Korea, 168 Russian athletes were allowed to compete as neutrals under the special IOC designation of "Olympic Athletes from Russia," provided they met a series of anti-doping requirements.
Several of the countries that boycotted the 1980 Moscow Olympics, meanwhile, allowed athletes to compete at the Games under the Olympic flag if they chose to do so.
Why is Russia banned from the Olympics?
Russia was initially declared non-compliant with the world anti-doping regulations in November 2015, before a full-scale state-sponsored doping program that spanned across "the vast majority" of summer and winter Olympic sports was unveiled by a special investigation the following year.
Russia's Anti-Doping Agency (RUSADA) was eventually reinstated in September 2018 provided it handed over to the World Anti-Doping Agency (WADA) the so-called "Moscow Data"—a series of detailed laboratory results covering the period between January 2012 and August 2015.
However, in January 2019 WADA investigators found crucial evidence had been tampered with and destroyed.
"For too long, Russian doping has detracted from clean sport. Russia was afforded every opportunity to get its house in order and re-join the global anti-doping community for the good of its athletes and of the integrity of sport, but it chose instead to continue in its stance of deception and denial," WADA President Sir Craig Reedie said when the punishment was handed out in December 2019.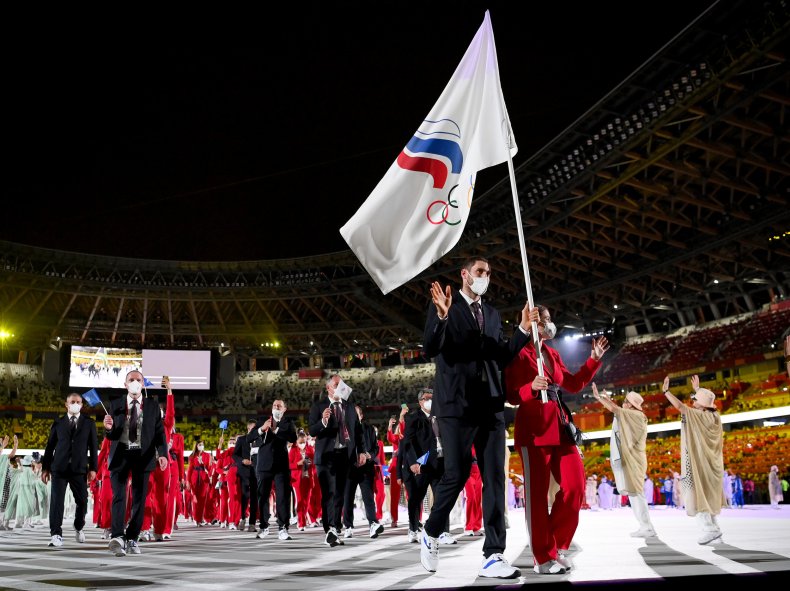 About the writer
Dan Cancian is currently a reporter for Newsweek based in London, England. Prior to joining Newsweek in January 2018, he was a news and business reporter at International Business Times UK. Dan has also written for The Guardian and The Observer.