Rochester Dealing With 'Unprecedented' Gun Violence, Seeing an Almost 100 Percent Increase
In response to the "unprecedented levels" of gun violence that Rochester, New York has faced this year, Mayor Lovely Warren declared a state of emergency on Friday.
According to Warren's order, gun violence in the city has been up 95 percent over the last year. As of Monday, Rochester has reported 301 shooting incidents this year resulting in injuries to 360 victims.
On Thursday, another three people were killed in Rochester, bringing the city's total homicides to 71 this year.
In a joint statement with City Council Vice President Willie Lightfoot, Warren said she issued the order to "ensure additional resources are brought to bear with one clear goal: removing violent offenders from our neighborhoods."
"These individuals have already committed crimes, are wanted for additional crimes and are most likely to be perpetuating the violence we're seeing today," the statement read. "This action ensures we are doing all we can to remove these violent criminals from our streets."
New York Governor Kathy Hochul has also agreed to provide additional personnel from the New York State Police to help combat gun violence in Rochester.
Rochester officials are calling on residents to report any incidents they witness to law enforcement.
"None of us can tolerate what is happening. The costs are, and have been, too great," Warren and Lightfoot said.
The local state of emergency will take effect at 12:00 p.m. on November 12.
Warren issued a similar statement of emergency back in May 2020 amid the Black Lives Matter protests that swept the city in the wake of the killing of George Floyd.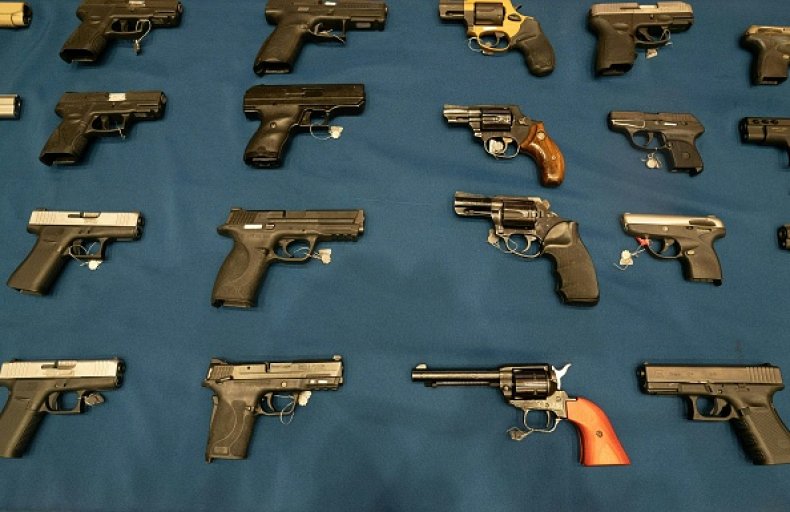 The order comes just a little over a week after the Supreme Court heard its first major Second Amendment case in a decade as attorneys argued against the constitutionality of New York's gun permit law.
If the court decides to strike down the law, which many legal experts predict to be likely, there could more guns on the streets of New York.
Currently, only a small number of residents in New York have permits to carry firearms in public due to a state law that requires a person applying for a gun license to carry their firearm outside their home to demonstrate "proper cause."
Although the Supreme Court is not expected to rule until the spring, many gun control advocates have cautioned that it could have ripple effects on states like California and Massachusetts, where similar gun laws are in place.
On Monday, Hochul created a research institute to study gun violence in the state to address the rise in shootings across New York cities over the last year.
"This institute will be a world-class hub for helping us understand the full scope of this ongoing crisis, providing the tools we need to save lives, keep our communities safe and put an end to the gun violence epidemic," Hochul said.