Rochester Mayor Relieves Police Chief of Duties, Requests Federal Investigation
Rochester (N.Y.) Police Chief La'Ron Singletary was relieved of duty on Monday in connection with the March death of Daniel Prude.
Police were called to apprehend Prude while responding to a mental health call. Prude was discovered naked in the street. Video obtained by the Prude family showed that police placed a hood over Daniel Prude's head and drove his face into the ground. Another officer was shown placing a knee in Prude's back. When first responders arrived on the scene, Prude was taken to a local hospital where he remained brain dead. Prude died a week after his encounter with Rochester police. Chief Singletary announced his retirement from the force on Tuesday.
In a Monday press conference, Rochester Mayor Lovely Warren detailed steps she had enacted since Prude's death became public.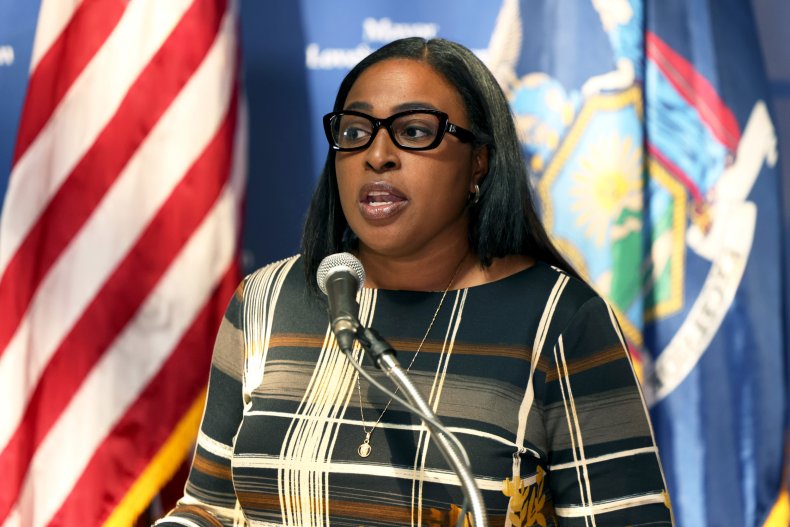 "Today is Chief Singletary's last day," Warren said. Warren also suspended City of Rochester Communications Director Justin Roj and Rochester city attorney Tim Curtin without pay. An investigation by the Office of Public Integrity was also launched, Warren said, "to determine if any employees, including me, violated city or departmental policies or ethical standards."
"We have a pervasive problem in the Rochester Police Department, one that views everything through the eyes of the badge and not the citizens we serve," Mayor Warren said. "It shows that Mr. Prude's death was not taken as seriously as it should have been by those who had viewed the case throughout city government and at every level."
Warren also said she had requested a federal investigation led by the U.S. Attorney's office into whether Daniel Prude's civil rights had been violated. "This tragic loss of life has shown that we have systematic failures. We have to acknowledge these failures and put in place these forms that create transparency."
Mayor Warren did not accept any questions from reporters at the end of the press conference. Newsweek reached out to the Rochester City Council for comment.
When former chief Singletary announced his retirement on Tuesday, he said that his actions after Prude's death had been misinterpreted. "The mischaracterization and the politicization of the actions that I took after being informed of Mr. Prude's death is not based on facts, and is not what I stand for," Singletary wrote in his retirement letter. Other members of the Rochester Police Department command staff either retired or moved to other positions within the department.
Prude's family has filed a civil lawsuit against the city of Rochester and members of the Rochester Police Department involved with Prude's death, alleging a cover-up by both city officials and members of the police force.