New York Amber Alert: Abducted 18-Month-Old Rochester Girl in 'Imminent Danger'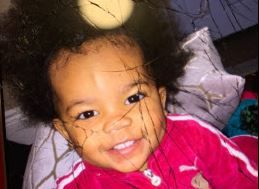 An AMBER Alert was issued for a Rochester, New York, girl after she was reported to be in imminent danger.
On Tuesday, an AMBER Alert was issued for Ta-niyah Williams, a one and a half year old girl who was reportedly abducted in Rochester around 8 p.m. EST on Monday night. Ta-niyah was described as being a black female with short, black hair and brown eyes. She is about two feet and 11 inches tall and weighs about 22 pounds.
The suspect in the abduction was identified as Terrence Williams, who was described as a black male who is about 27 years old. He has short blonde hair and hazel eyes and is about five feet and six inches tall.
"The child was taken under circumstances that led police to believe that they are in imminent danger of serious harm and/or death," the AMBER Alert said.
The abduction occurred on Dewey Avenue, according to the AMBER Alert, and Terrence was last seen traveling on the same street. Anyone with information about the abduction was asked to call the Rochester Police Department at (866) 697 – 2623.