Dante Mantovani, the head of Brazil's National Arts Foundation, released a video on his YouTube page in which he connected rock music to the "abortion industry" and Satanism, CNN reported.
The video, titled "What is the relationship between the Beatles and Adorno?" begins with a popular conspiracy theory: that neo-Marxist philosopher Theodore Adorno was the creative force behind the British pop band, writing all of their songs as part of a plan to destroy Western values.
That theory was floated in September by Olavo de Carvalho, a political mentor to Brazil's President Jair Bolsonaro. De Carvalho is a controversial figure in Brazilian politics, a right-wing firebrand known for outrageous public statements like claiming Pepsi uses stem cells from aborted fetuses to sweeten their beverages.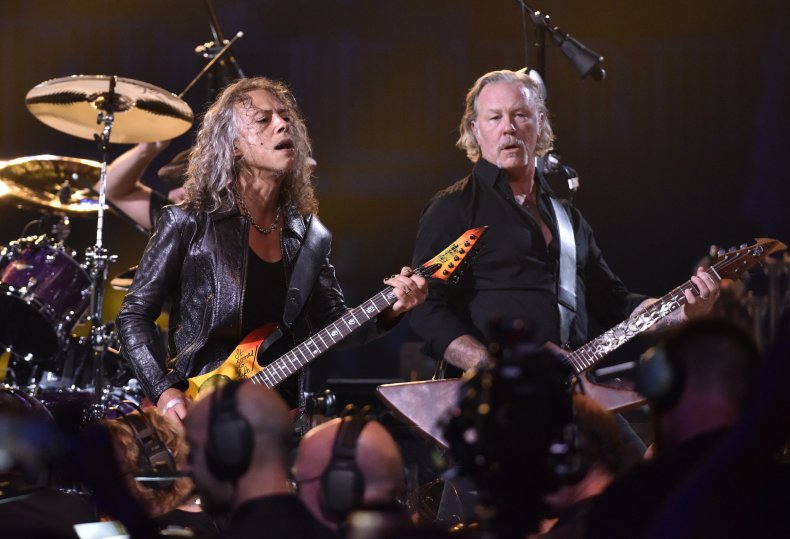 It is unsurprising that Bolsonaro would appoint Mantovani to head the foundation, as he shares his obsession with traditionalism and conservative values. In the video, Mantovani characterizes the rise of modern popular music as a deliberate attempt by Communists to weaken the moral fiber of the United States and the rest of the free world.
"Rock music leads to drugs, which leads to sex, which leads to abortions. At the same time, the abortion industry feeds into something much more serious which is Satanism," Mantovani said.
This was not the first time that Mantovani had addressed modern music on his YouTube channel. In 2018, he uploaded a video entitled "Is Rock Music?" where he criticized the use of "guttural sounds" and "a very frantic pace."
Oddly enough, Mantovani made two exceptions in the entire canon of rock music, saying that Brazilian hard rock band Angra and metal pioneers Metallica were acceptable to listen to "when you're feeling tired."
Since his appointment to the foundation, Mantovani has deleted his social media profiles but preserved his YouTube account, which has over 8,000 subscribers. In another video on the channel, he accused the United Nations Educational, Scientific and Cultural Organization (UNESCO) of being a "propaganda machine in favor of pedophilia."
YouTube has been a popular platform for the Brazilian right-wing to disseminate their ideas. President Bolsonaro joined the platform in 2009 and has accumulated millions of subscribers as he continues to upload videos to the channel.
Metallica did not respond to a request for comment.