Rock of Aged: July's Impressive (And Old School) Rock Music Lineup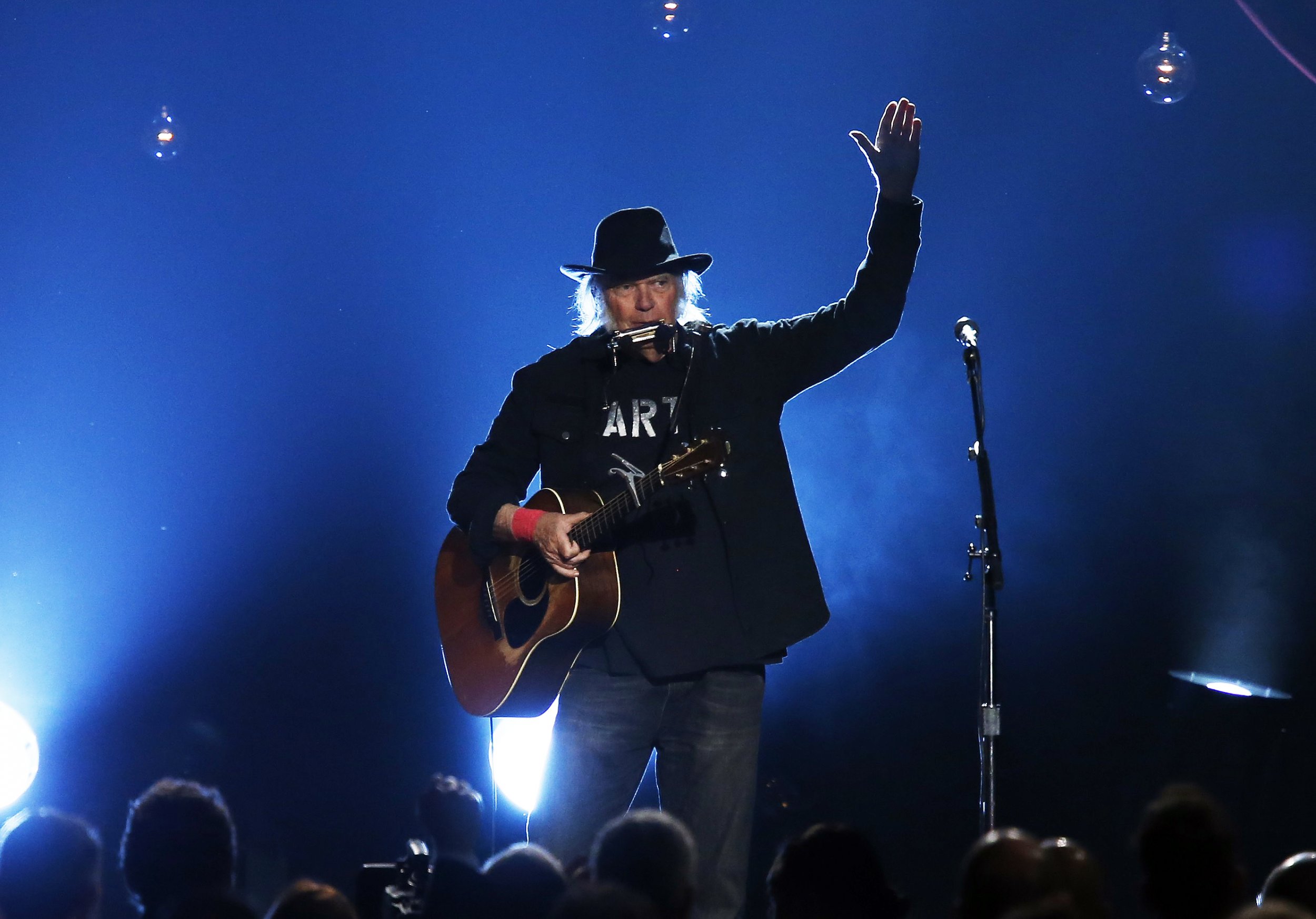 Stop. Hey. What's that sound?
That sound? It's Brian Wilson and Al Jardine harmonizing on "Good Vibrations." It's the Glimmer Twins, Mick Jagger and Keith Richards, sharing a mic during "Satisfaction." It's Neil Young, a few months shy of his 70th birthday, brandishing his scarred falsetto on "Old Man."
Already this summer Jurassic World has devoured more than $1.2 billion in box office receipts, but let us not forget the warm-blooded dinosaurs roaming the earth, plugging in to their amps, and reaping gargantuan grosses domestically and abroad. July brings with it the most impressive lineup of rock-and-roll royalty to all play live in the same month since Live Aid (which celebrates its 30th anniversary on July 13th). And to quote a certain cocksure 71-year-old: "This could be the last time."
Here in the U.S.A., the Rolling Stones, the Grateful Dead, Neil Young and Brian Wilson (paired with his unbilled Beach Boy buddy, Al Jardine) will all keep on rockin' in the free world up until July 31, when Paul McCartney headlines Lollapalooza in Chicago. Across the Atlantic, Bob Dylan, Van Morrison, Sir Paul and The Who will all criss-cross Europe to play for my generation, your generation and at least one or two other generations. (The drummer for The Who on their current tour, by the way, is Zak Starkey. His dad is Ringo Starr.)
Beneath a full moon on the opening night of July, Wilson, the 73-year-old founder of the Beach Boys, sat slumped behind a white baby grand piano at the PNC Bank Center in Holmdel, N.J. The genius behind Pet Sounds is mostly sedentary and his voice can barely afford to pay even the interest on the loan these days, and so he relied heavily on his nine-piece backing band. Jardine's son, Matt, sang lead vocals on "Don't Worry, Baby."
And yet when Wilson introduced "God Only Knows" by noting, "Some people think this is the best song I ever wrote," I couldn't help but think it may be the best song anyone ever wrote. And here was the man who wrote it, in the flesh. "Performing live" has never, in the relatively brief history of rock and roll, been so replete with meaning.
At Wilson's show, as with the Rolling Stones' Zip Code tour and the Grateful Dead's Fare Thee Well concerts, a spectrum of fandom redolent of an ancestry.com ad come to pay their respects. When Jagger, 71, asked the 40,000 or so fans at North Carolina State's Carter-Finley Stadium if they "support the Wolfpacks," he was forgiven his senior moment. When a man who is older than any of the last three U.S. presidents can still rooster-strut across a stage singing, "I can't get no girl reaction," a certain amount of empathy is requisite. Especially when you stop and realize that 50 years ago the song that owned the top spot on the Billboard charts for nearly the entire month of July was "Satisfaction."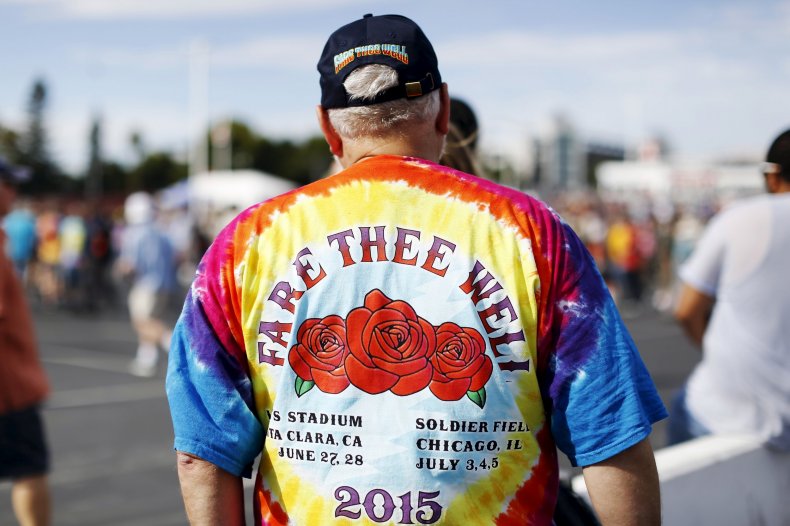 The cover of the current issue of Esquire proclaims "ROCK IS DEAD," in bold font. Of course, the magazine is referring to the nom de guerre of actor Dwayne Johnson. And, rock is far from dead. Its progenitors are simply following the advice of Dylan (Thomas, not Bob), which is to "rage, rage against the dying of the light."
It is remarkable, the sheer magnitude of time. A century ago the average life expectancy in the U.S. was no more than 52 years. Most of these guitar heroes have now been playing that long. Fifty years ago, the Beach Boys were headlining a "Summer Spectacular" at the Hollywood Bowl that also featured the Kinks, the Byrds, the Righteous Brothers and Sonny & Cher ("They say we're young and we don't know"). The most expensive ticket cost $5.75.
That same day, the Who were playing the Gaiety Ballroom in Ramsey, Essex. The Stones had just spent the end of June ravaging Scandinavia with songs whose titles ("It's All Over Now" and "Time Is On My Side") would grow in ironic stature over the subsequent decades. Dylan had spent the spring touring England, a return volley of sorts against the British Invasion. And the Beatles were preparing for an August 15 concert at Shea Stadium.
Forty-four summers ago, three acts who are currently on tour (the Who, the Grateful Dead and Neil Young) played Woodstock. Thirty summers ago, the Who, Young, McCartney, Dylan, the Stones and the Beach Boys all played Live Aid. Long may you run, gents. Long may you run.
You don't need to be an actuary to see that the life expectancy of rock stars mostly follows one of two paths. There's the "Hope I Die Before I Get Old" route taken by icons such as Jimi Hendrix, Janis Joplin, Jim Morrison and Kurt Cobain, all of whom were 27 when they passed. And then there's the "Long Live Rock" course that so many others have charted (Blondie lead singer Deborah Harry turned 70 earlier this week).
If I were to arbitrarily declare an age beyond which a rocker is considered old, what would it be? Sixty-four, as McCartney himself once suggested? The curiosity is that there is an entire subsequent generation of rockers who are north of that landmark and also touring this summer. Billy Joel, 66, just played his record-setting 65th show at Madison Square Garden. AC/DC, also on tour, is fronted by 67-year-old lead singer Brian Johnson. Rush, a sexagenarian Canadian trio who just landed their first Rolling Stone cover, are on tour to commemorate 40 years together. And at Wilson's aforementioned show in New Jersey, a local favorite, a 65-year-old who answers to the call of "Bruuuuuuuce," picked up a guitar and jammed during the encore.
These septuagenarian rockers have proven to be less brittle than their successors. While Jagger and Roger Daltrey of the Who still prance around the stage like hooligans, it is Bono, 55, of U2, who finds himself somewhat restricted during the band's current tour due to a bicycle accident earlier this year. The Foo Fighters, who have laid claim to being the world's biggest rock-and-roll band extant, had to beg out of headlining a score of European rock festivals last month after lead singer Dave Grohl, a fuzzy-cheeked babe of 46, broke his leg leaping off a stage in Sweden.
Wouldn't it be nice if we were older?, Wilson once mused. He and his contemporaries are certainly that. And yet on July 4 the Stones will play a gig at the Indianapolis Motor Speedway that is expected to draw 100,000. The same day in Chicago the Grateful Dead will play slightly less massive Soldier Field. It will be their penultimate show, or so they claim, in a 50-year stretch of live performances dating back to a May 5, 1965 appearance at Magoo's Pizza Parlor in Menlo Park, Calif.
It was the Byrds, one of the few dominant bands from the mid-'60s golden age of rock and roll that is not on tour this summer, who advised, "To everything (turn, turn, turn)/There is a season (turn, turn, turn)..." There was an age of classical music, a genre that has outlived by centuries the mortal limitations of figures such as Beethoven, Mozart and Bach. And fans still flock to museums to see the works of Van Gogh, Monet, Picasso and Dali, even though their brushes went silent decades ago.
So it shall be with this power-chord addled form of popular music. "Rock and roll is here to stay!" Danny and the Juniors once brazenly declared. The year was 1958. The music will survive long after its authors have ceased braying lyrics such as "Hope I die before I get old." But until they do, millions of acolytes will spend at least 10 times what they would have paid to see them in their primes for what may their final chance to see them live. Alive.
The times, they are a-changin'. But these fans believe in yesterday. And they all just want one more Saturday night. Who doesn't?
July 1: Brian Wilson, Holmdel, N.J.
July 1: Billy Joel, New York City
July 1: The Rolling Stones, Raleigh, N.C.
July 2: Brian Wilson, Boston, Mass.
July 2: The Who, Amsterdam, Holland
July 3: The Grateful Dead, Chicago
July 4: The Grateful Dead, Chicago
July 4: The Rolling Stones, Indianapolis
July 4: Brian Wilson, Toronto
July 5: The Grateful Dead, Chicago
July 5: Brian Wilson, Detroit
July 5: Neil Young, Milwaukee
July 5: The Who, London
July 8: The Rolling Stones, Detroit
July 8: Neil Young, Morrison (Red Rocks), Colo.
July 9: Neil Young, Morrison (Red Rocks), Colo.
July 10: Brian Wilson, Las Vegas
July 11: Neil Young, Lincoln, Neb.
July 13: Neil Young, Cincinnati, Ohio
July 14: Neil Young, Clarkston, Mich.
July 15: The Rolling Stones, Quebec City, Quebec
July 16: Neil Young, Camden, N.J.
July 16: Billy Joel, Boston
July 17: Neil Young, Bethel, N.Y.
July 21: Neil Young, Wantagh, N.Y.
July 22: Neil Young, Mansfield, Mass.
July 24: Brian Wilson, Richmond, B.C.
July 25: Billy Joel, Baltimore
July 31: Paul McCartney, Chicago
Phil Lesh……………….75
Charlie Watts…………..74
Paul McCartney………..73
Brian Wilson…………....73
Mick Jagger…………….71
Keith Richards………….71
Roger Daltrey…………..71
Mickey Hart…………….71
Pete Townshend……….70
Bill Kreutzmann………..69
Neil Young……………..69
Ron Wood……………...68
Bob Weir……………….67
Billy Joel……………….66