Rock and Roll Hall of Fame 2019: List of Inductees, Presenters and Performers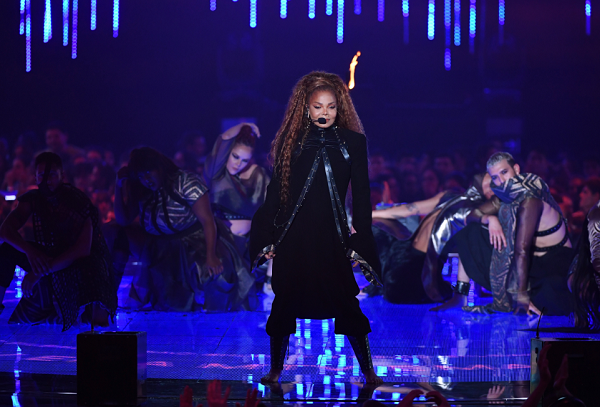 Some of the music industry's most prominent figures will flood New York on Friday for the Rock and Roll Hall of Fame ceremony. The star-studded event will celebrate the careers and accomplishments of some of the biggest names in the industry.
Inductees joining the elite troupe of musicians with plaques already hanging in the Hall of Fame walls include Janet Jackson, Stevie Nicks, Def Leppard, The Cure, Radiohead, The Zombies and Roxy Music. All of the respected artists are slated to attend the lavish ceremony, held at Barclays Center in Brooklyn, although the Rock and Roll Hall of Fame Foundation noted some members of Radiohead will likely be absent.
This year's ceremony is a particularly special moment for Nicks, who is being inducted into the Hall of Fame for a second time. The legendary singer was initially inducted along with Fleetwood Mac bandmates back in 1988. The historical achievement marks the first time a female artist has been honored by the foundation twice. The Beatles members Paul McCartney, John Lennon, Ringo Starr and George Harrison, have all been inducted into the Hall of Fame twice, as well as artists Michael Jackson, Jimmy Page, Paul Simon and Neil Young.
Eric Clapton holds the highest honor of three Hall of Fame mentions for his contribution to Cream, The Yardbirds and his solo career.
While it's expected many of the inductees will perform during the event, the foundation has yet to release the specific lineup. However, the full list of presenters was released on Monday.
Trent Reznor of Nine Inch Nails will present The Cure while Queen rockstar Brian May is slated to announce Def Leppard. Harry Styles will serve as Stevie Nicks's presenter, Janelle Monae for Janet Jackson, Duran Duran's John Taylor and Simon Le Bon for Roxy Music, The Bangles singer Susanna Hoffs for The Zombies and Talking Heads frontman David Byrne for Radiohead.