2019 Rock and Roll Hall of Fame Ceremony: Live Stream, What Time, How to Watch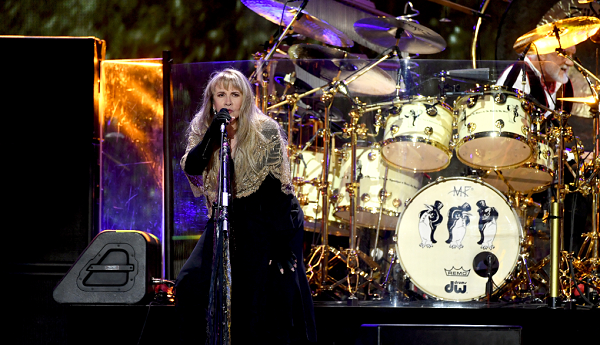 Music lovers won't have to wait until April to watch their favorite artist get inducted into the Rock and Roll Hall of Fame on Friday, because for the first time ever, the Rock and Roll Hall of Fame Foundation is hosting a live stream of the ceremony.
Dubbed the Simulcast Party, the event will feature a live broadcast of the 34th Annual Rock and Roll Hall of Fame Induction Ceremony in two locations—the Hall of Fame Museum in Cleveland Ohio as well as outside of The Barclay's Center in Brooklyn, New York, where the ceremony is being held. The Brooklyn location will be where the actual party occurs, while the museum will just have access to the stream.
Viewers that want to participate in the action can purchase tickets HERE. The viewing party kicks off at 6:30 p.m. ET while the broadcast will start at 7 p.m. ET.
Those not willing to make the trip (or pay the $75 fee) will have to wait until the ceremony airs in full on HBO on April 27. The show will also be available for streaming on HBO Now and HBO Go apps after it airs.
During the star-studded event, multiple musicians will get the high honor of being named a Rock and Roll Hall of Famer. Inductees include Janet Jackson, Def Leppard, The Cure, Radiohead, Roxy Music, The Zombies and Stevie Nicks, who is being inducted into the Hall of Fame for the second time.
Nicks first made it into the category of particularly esteemed musicians alongside her Fleetwood Mac bandmates in 1988. This time, she's being recognized for her solo work.
All the inductees are expected to attend and perform. Although some members of Radiohead will reportedly be absent.
Each inductee will be introduced by a musician. Presenters include Trent Reznor of Nine Inch Nails, Brian May of Queen, John Taylor of Duran Duran, Harry Styles, Janelle Monae, David Bryne of Talking Heads and Susanna Hoffs.