Rock and Roll Hall of Fame Moves Into New Era With Latest Batch of Nominees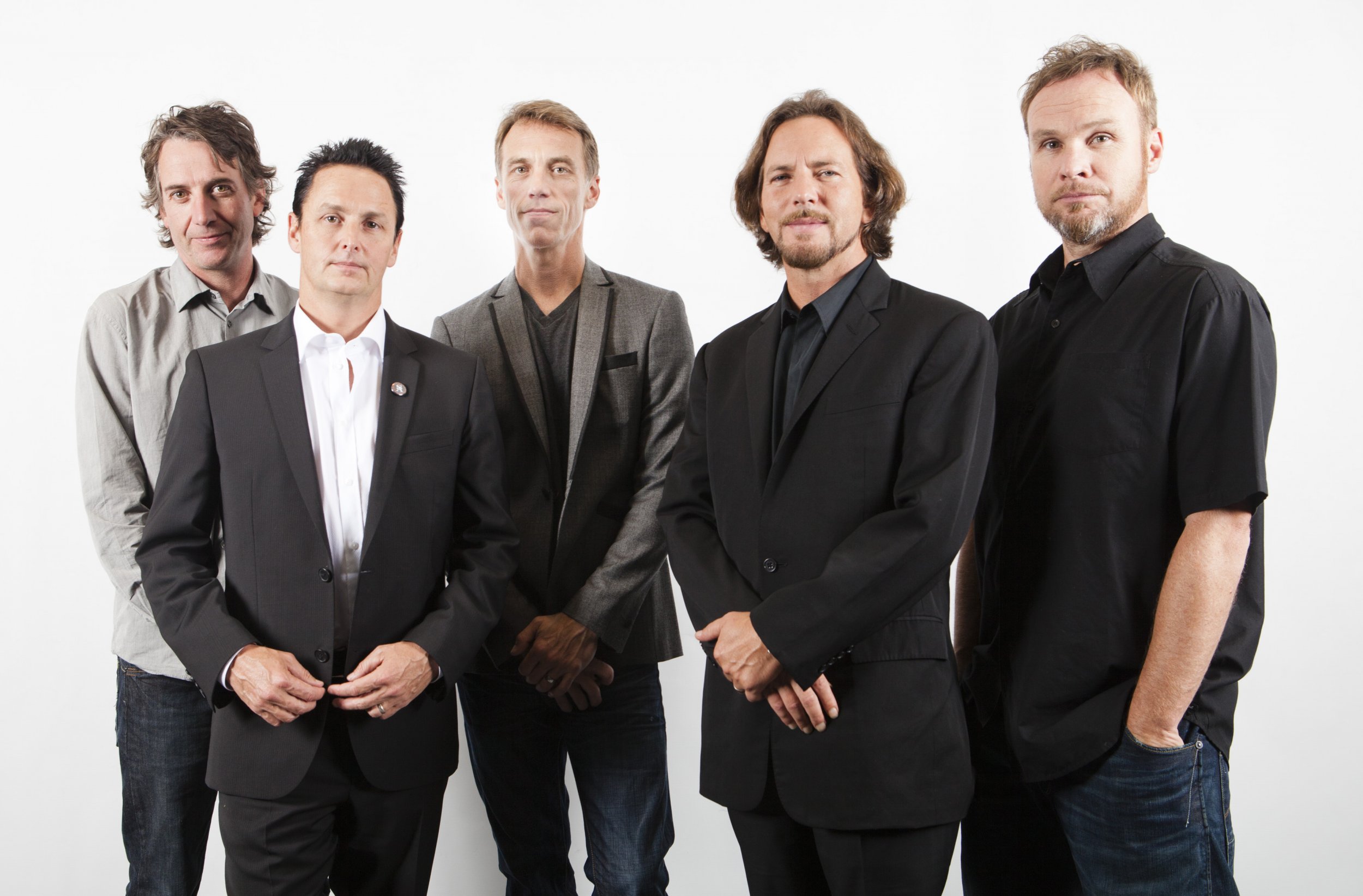 The Rock and Roll Hall of Fame has released its list of 2017 nominees, and with titans like Pearl Jam, Tupac Shakur and Jane's Addiction making the inital cut, it's clear that the Hall is ready to canonize the 1990s.
To be eligible for inclusion, an artist must have released a first single or album 25 years prior to the year of the nomination announcement; in this case, 1991 or earlier. Other first-time nominees include Bad Brains, Depeche Mode, Electric Light Orchestra, Joan Baez, Journey and Steppenwolf. The repeat nominees are Janet Jackson, The Cars, The Zombies, Yes, Chaka Khan, Chic, J. Geils Band, MC5 and Joe Tex.
The 2017 inductees will be announced in December, and the induction ceremony will take place next April in Brooklyn's Barclays Center. The inductees are selected by a panel of more than 800 artists, historians and influential figures within popular music. A fan vote hosted by Rolling Stone magazine will determine one of the official ballots, but giving the public one ballot out of more than 800 isn't a very substantial way to include fans in the selection process. It also doesn't help the Hall's stuffy reputation.
The Rock and Roll Hall of Fame traditionally has stayed true to its name, tending to open its doors the widest for guitar-based acts rather than influential hip-hop or electronic groups. Last year it was criticized for its lack of gender diversity, particularly by Steve Miller in his induction speech. "I encourage you to keep expanding your vision, to be more inclusive of women," he said, later complaining that the Hall wasn't as accommodating to his family or his band as it should have been. N.W.A. felt similarly. Though they were inducted, they refused to perform, citing the Hall's failure to meet their standards. "I guess we really didn't feel like we were supported enough to do the best show we could put on," said Ice Cube.
Out of 19 nominated acts, this year's batch of hopefuls includes one hip-hop artist (Tupac), and four women or woman-fronted groups (Janet Jackson, Chaka Khan, Chic, Joan Baez). Jackson and Khan were both nominated in 2016 but were not inducted. Recent female inductees include Joan Jett (2015), Linda Ronstadt (2014), Donna Summer (2013), Heart (2013), Laura Nyro (2012) and Darlene Love (2011). Run-D.M.C., Grandmaster Flash, Public Enemy, Beastie Boys and N.W.A. are the only hip-hop acts to have been inducted.
The apparent dearth of diversity is a tough subject for institutions like the Rock Hall or the Oscars, which earlier this year was the subject of controversy for its perceived failure to nominate enough people of color. How much of this was the fault of the Academy, and how much was it representative of a systemic issue within the entire motion picture industry? How much of the Rock Hall's lack of diversity is due to bias on the part of those with ballots, and how much is it due to larger issues within the music industry in the 20th century? Is there even any difference? It's hard to say. All we can do is cross our fingers and hope that Kraftwerk, Janet Jackson and Tupac are able to to make the cut...and Chic. They've been nominated 11 times.