4,000-Year-Old Rock Art Depicting Dancing Tribe Celebrating Birth Discovered in China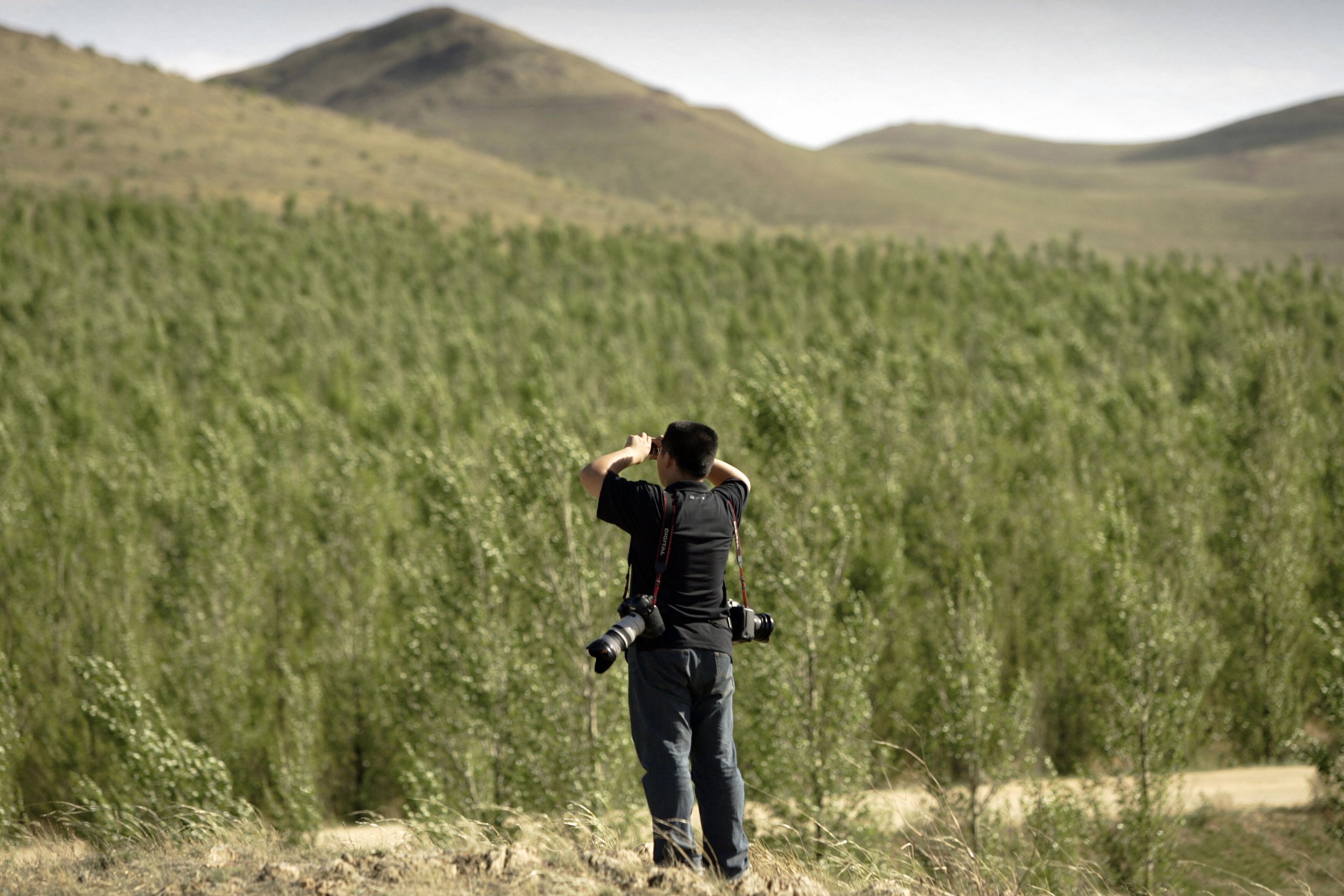 Archaeologists have discovered a number of rock carvings on a giant boulder in Alxa Right Banner, Inner Mongolia.
Markings on one side of the rock depict dancing human figures holding hands. On the other side, three human figures are displayed in a row. According to Chinese state news agency Xinhua, researchers think the artworks are around 4,000 years old.
But Chinese rock art expert Paola Dematte, from the Rhode Island School of Design, told Newsweek the markings were unlikely to be as old as researchers reported. Although she has not seen the artworks in person, she said: "They are petroglyphs like many others in Inn Mong... It is difficult to be certain but they seem much later than the date proposed."
Archaeologists speculated the images might honor new life. "These well-preserved paintings depict a tribe celebrating the birth of a child," Wu Yi, who is from the local cultural relics bureau, told Xinhua. "They record the ancient tribes' reverence for the prosperity and circle of life."
Thousands of ancient rock markings are found in the region, and hundreds of rock art sites have been found across China. Around the world, rock art offers archaeologists and anthropologists insight into lost communities.
In the U.S., rock art has been found in Montana, Colorado, New Mexico, California, Utah and Arizona. Although some artworks are just a few centuries old, others date back thousands of years. In 2013, scientists discovered a group of Colorado petroglyphs that could be up to 14,800 years old, National Geographic reported at the time.
In other archaeological news, researchers in Egypt recently unearthed an ancient palace adorned with symbols of the exalted pharaoh Ramesses the Great. The previously hidden palace adjoined a known temple dedicated to the king.
In Italy, archaeologists excavating unexplored regions of the ancient Roman city of Pompeii recently unearthed a snack bar that may have once served food. The former fast-food joint is decorated with well-preserved paintings of a sea nymph and what is thought to be a bar worker attending to the business.
In Iraqi Kurdistan, researchers have spent the past six years uncovering a lost city that dates back some 4,000 years. The city once stood at the edge of the Zagros Mountains, near the gates of the Akkadian Empire—the first empire of Mesopotamia. Describing the discovery as "a small revolution," one researcher said archaeological evidence suggested the city was highly developed.
Although archaeologists found linguistic clues to the city's administration and agricultural trade, they have yet to discover its original name. "But we will continue to look," one researcher said.
In Norway, scientists think they've found an ancient ship burial in Vestfold County, southeast of the Oslo region. Special radar data revealed an abnormality in the shape of a ship in a park known for its Viking artifacts.
This article has been updated with comment from Paola Demattè.