Rock Art Depicting Stone Age Camel Dating Back 40,000 Years Discovered in Russian Ural Mountains Cave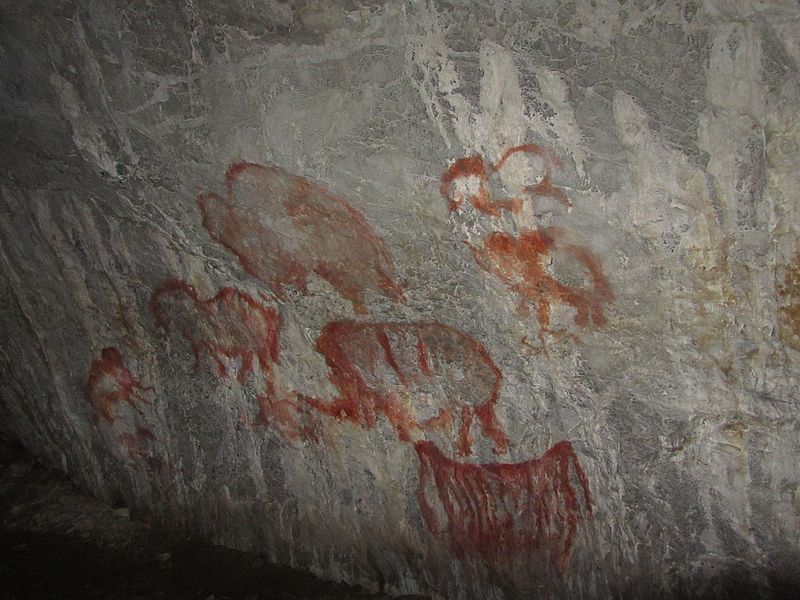 Archaeologists working in Russia's Ural Mountains have uncovered a Paleolithic painting of a two-humped camel they believe could be up to 40,000 years old and may hold the secrets to early human migratory patterns.
The image of the red ocher camel outlined with black charcoal startled experts because the painting in the Kapova mountain cave lies so far from places where stone age peoples could have seen the animals, Moscow State University said in a press release.
Related: Tomb of Jesus Christ dated for first time, revealing ancient crypt built far earlier than experts believed
Uranium-based dating techniques have established that the camel rock art was created by an artist no earlier than 37,700 years ago and no later than 14,500 years ago, a time when there were no camels in the southern Urals. As such, the discovery has confirmed research that suggests people living up to 50,000 years ago migrated vast distances, as far away as France and Spain.
Some of the artistic techniques, the placing of the images in the Kapova cave as well as what other human evidence remains, has shown these underground sanctuaries have a connection to those found in the Franco-Canrabrian region—modern day southeastern France.
The Kapova cave is located in Bashkiria, a southwestern Russian province near the country's border with Kazakhstan. The cave is one of the most celebrated examples of Paleolithic art. It is filled with representations of stone-age fauna such as the wooly rhino, bison, horse, and, of course, the wooly mammoth itself.
The majority of the images were created roughly between 17,000 and 19,000 years ago. Also among them are advanced depictions of fish and anthropomorphic figures mixing human and animal traits.
The previously uncovered camel image was discovered by Eudald Guillamet, a well-known restorative specialist from Andorra, who was invited by the State Office of Protection of Cultural Heritage of Bashkiria to clean the cave of graffiti.
The images in the Kapova are remarkable for their use of red pigment and the caves are characterized by partially blurred shapes, partly the remains of erased drawings, and partially traces of Paleolithic artistic activities of unknown origin. Some of the traces of artistic activity found include finger-painted lines, fingerprints and possibly prints of the lower part of the palm.
Excavations and restorations at the site have been led by V.S. Zhitenev, head of Moscow State University's South Ural archeological expedition and leading researcher for the Kapova and the nearby Ignatievskaya caves.