Rock Pioneer June Millington Rides a Resurgence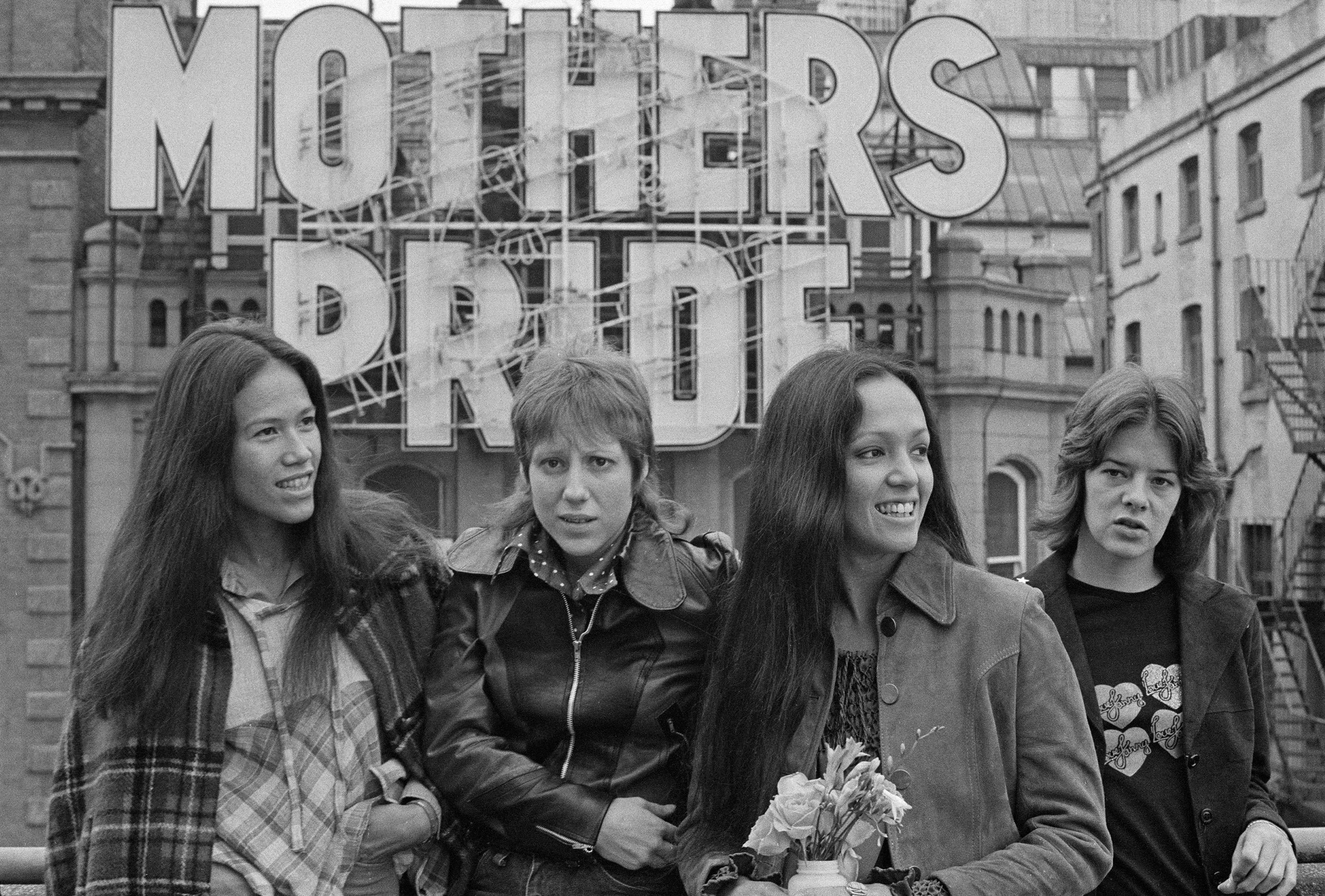 Updated | There was a long stretch when June Millington didn't play many concerts. Not that she didn't want to—the singer, guitarist, songwriter and producer just wasn't sure anyone still knew who she was.
Lately, though, people are remembering Millington as a pioneer. She was, after all, instrumental in cracking open the door for women in rock 'n' roll in the late 1960s and early '70s, as the lead guitarist in Fanny. The group became the first all-female rock band to release an album on a major label, when Reprise put out their self-titled debut in 1970. Four studio albums and a pair of Top 40 singles followed, earning the musicians the respect of their peers, if not quite the commercial success they had hoped for. "They're as important as anybody else who's ever been, ever," David Bowie told Rolling Stone in 1999. "It just wasn't their time."
Fanny split in 1975, though Millington left the group two years before that, done in by inter-band conflict and the stress of representing so many women in the rock 'n' roll boys' club. She found a new role in the mid-'70s as a self-described "karmic helpmate" in the Women's Music movement, the goal of which was to create a space for women outside the existing music industry. Millington notes that she is the only person who was involved with the beginnings of both women in rock and Women's Music. "That's very powerful," she says.
More recently, Millington has become an educator. She and her partner, Ann Hackler, founded the Institute for the Musical Arts, a nonprofit educational organization located on a 25-acre converted farm in western Massachusetts. Along with a 3,000-square-foot recording complex, the IMA features workshops for women interested in the music business and a series of sleepaway rock camps for teen girls in the summer. Millington is the artistic director, and she teaches music theory and a course on "The Foremothers," whose mission is creating a safe space for young women to explore their creativity. She also offers private guitar lessons in the evenings during camp.
As the IMA grew and performance gigs for Fanny became fewer, Millington, now 67, began thinking of the institute—with its growing network of rock-camp alumni—as a way to settle down out of the spotlight while also having a lasting impact on the music industry, by showing young women that they can build successful careers in music. "I figured, this is what I do for the rest of my life," she says. "And I really enjoy it and it's what gives my life meaning."
And then starting last year, Millington began popping up onstage again in clubs around Northampton, Massachusetts, a town two hours west of Boston and the home of Smith College. She was the subject of a tribute concert there February 21, featuring a lineup of friends, collaborators and protégés from over the years who read excerpts from Millington's book, shared stories about her and performed songs that reminded them of Millington. The guest of honor spent most of the show with Hackler in a box adjacent to the stage, singing and clapping along and often looking as though she was on the verge of vaulting down to join her friends at the microphone. Eventually, she took the stage to add her own voice, and guitar, to the mix.
"It was like being in a dream, where angels are singing and everything's in colors more magical than you ever imagined," Millington said afterward.
There's also a new pop-up exhibition in a Northampton storefront of photos and memorabilia that span Millington's career, from rock 'n' roll to women's music to IMA.
"When I was living through all those phases, it was like everyone had forgotten about me," Millington says. "All of a sudden, it all means something, and that is a surprising thing. And I get to pass it on, which is so interesting, and I find that to be incredibly rewarding."
Her resurgence has been slow-burning, prompted by reissues a few years ago of Fanny's first three studio albums and the publication in 2015 of Millington's book Land of a Thousand Bridges: Island Girl in a Rock & Roll World. It's a memoir that chronicles her childhood in the Philippines, immigration to the U.S. as a teen and the sense of identity she found as a musician when she and her sister Jean played in a succession of rock bands that evolved into Fanny. In the book, Millington recounts seeing Jimi Hendrix perform, her friendship with Lowell George of Little Feat and meeting the Beatles—and no small amount of hard work among a cadre of women who built momentum by writing their own songs, setting up their own gear and booking their own shows.
"She's just such a cool, unusual force. There's no one like her," says singer Sonya Kitchell, who played the tribute show on a bill with Holly Near, Toshi Reagon, Gail Ann Dorsey, Christine Ohlman, members of Fanny and IMA students. Kitchell is an alumna of the first IMA rock camp, in 2012, who began taking guitar lessons with Millington when she was 12. Since then, she has released several EPs and three albums, including this year's We Come Apart , and toured as a member of jazz pianist Herbie Hancock's band. She credits Millington's guidance for helping her forge a career in music. "June is my No. 1 teacher," Kitchell says. "I feel like I owe a lot of who I turned out to be as a musician to her."
Holly Near was already established by the time Millington produced her fourth studio LP, 1981's Fire in the Rain . She had first worked with Millington when both contributed to singer Cris Williamson's 1975 album The Changer and the Changed: A Record of the Times, a keystone of the women's music movement. "She was out there and saw how women were treated, and created environments where that wouldn't happen," Near says. "What a perfect gift."
The IMA has made it a gift that keeps giving, says Christine Ohlman, vocalist for the Saturday Night Live band and leader of the house band for the Millington tribute. She's on the advisory board for the institute and talks to campers every summer about the history of women in blues and soul. "When you have something like the IMA, it cements in the minds of girls, 'Yes, you can do this and, furthermore, you can do it with a band of all women," says Ohlman, who also fronts the Connecticut blues-rock foursome Rebel Montez. "For some girls, that would be just the anchor they would need to keep going."
IMA campers and alumni helped plant the idea for the tribute show last September at a regional agricultural fair when Millington played with them on a daylong showcase called "Preaching the Blues," featuring three generations of women involved with the IMA. It was a short hop to the idea of a concert dedicated specifically to Millington, says local promoter Kyle Homestead of Laudable Productions. "I thought this would be a great year to pay tribute to everything she has accomplished, but also everything she continues to do," says Homestead, who produced the show and the pop-up exhibition for the Northampton Arts Council.
Not only is Millington delighted by the belated recognition coming her way, she's eager to continue paying her contributions forward. She envisions a string of live dates that build on the "Preaching the Blues" concept, featuring a lineup that might consist of Millington, her sister, other female acts they've played with over the years and women who have come through the IMA camps.
"I'm not so interested in people reading about us and saying, 'Oh, isn't that great that they existed?'" says Millington. "I want to go out and slam in front of people."
This story has been corrected to indicate that Millington is IMA's artistic director, and that Jill Sobule was not in attendance at the tribute concert.