Rockefeller Christmas Tree Lighting 2018: Who's Performing, Time, How to Watch Online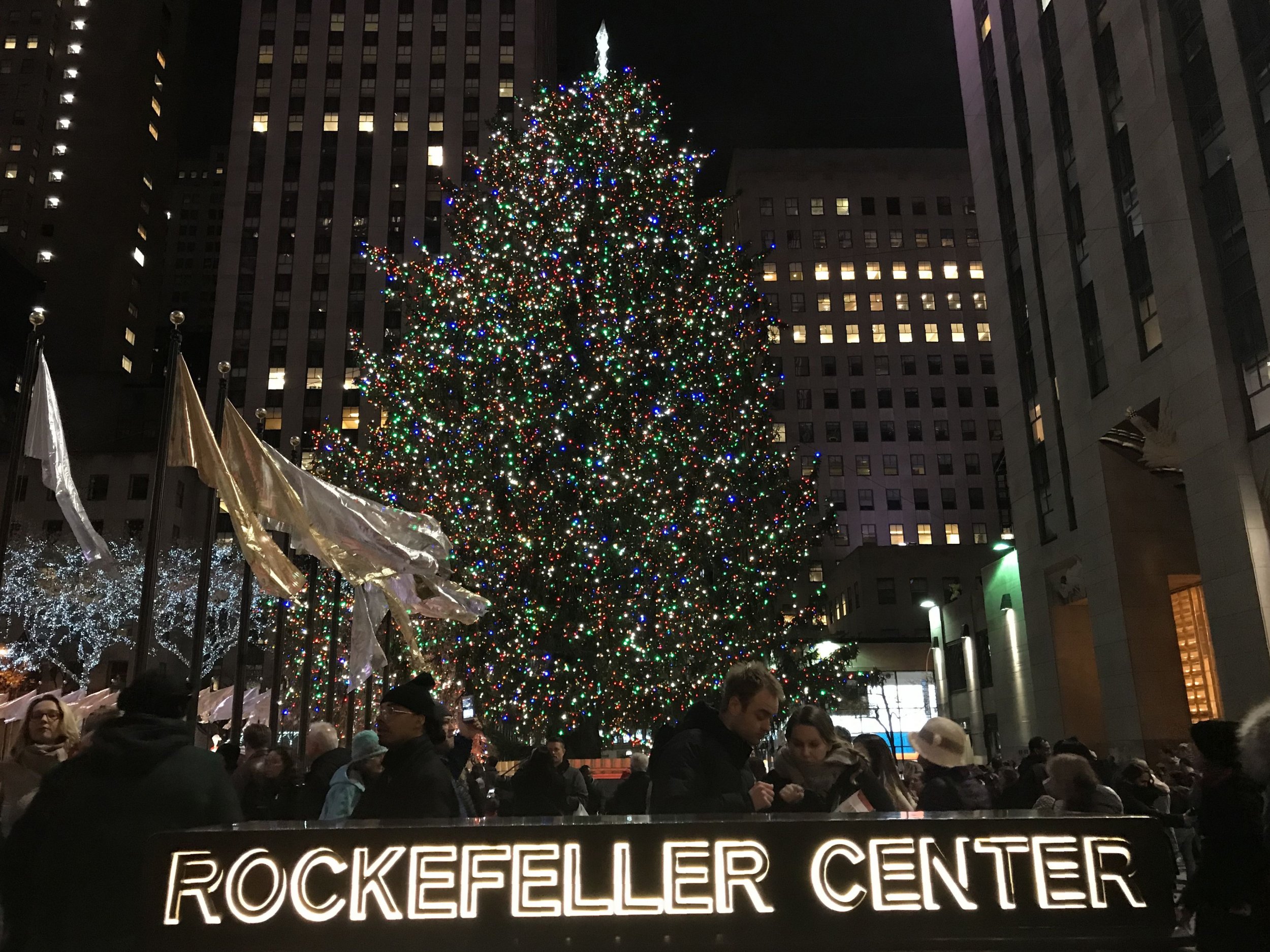 The holiday season is about to hit its stride and with that comes the annual Christmas tree lighting at Rockefeller Plaza. The 86th annual lighting of the massive tree is scheduled for Wednesday night in New York City.
The tree will light up sometime around 9 p.m. EST Wednesday night after several hours of live entertainment. The performances are scheduled to begin at 7 p.m. and go until 9 p.m. before the actual lighting of the tree happens.
For those who want to watch the lighting and the performances from home, the ceremony will be broadcast on NBC beginning at 8 p.m. EST and the broadcast is scheduled to last until 10 p.m. Anyone with cable can just turn on the TV and tune into NBC or log in online with their cable provider information. Those without cable can stream the lighting after signing up for a free trial of YouTube TV, Hulu TV or FUBO TV.
Some of the performers scheduled to perform are the same as those who performed last week during the Macy's Thanksgiving Day Parade.
Who is performing at the Rockefeller Christmas Tree Lighting?
Diana Ross
Tony Bennett and Diana Krall
Brett Eldredge
Darci Lynne Farmer
John Legend
Martina McBride
Pentatonix
Kellie Pickler
Once the tree is lit it will be even more of an attraction for those visiting the city for the holidays. The visiting hours will be from 5:30 a.m. EST until 10:30 p.m. EST and it will be on display for viewing until January 7 of the new year. The plaza sits between 48 and 52 streets and Fifth and Sixth Avenues.
The actual night of the lighting is quite crowded in the area as thousands of people crowd to try and get a view of the tree and the performers. Each year a tree for the center is donated, this year's 72-foot tall Norway Spruce was donated by Shirley Figueroa and Lissette Gutierrez of Wallkill, New York. They said they hope the tree can represent "unity and happiness," according to Rockefeller Center.
The tree has been in New York City for several weeks prior to the lighting. It takes 50,000 lights to keep the tree shining and there's a new nine-foot star on the top of it made of Swarovski crystals. The star was placed on top of the tree on November 14 several weeks ahead of the lighting. It's made up of 3 million crystals and is lit with LEDs.
​