Adorable Owl Catches a Ride to NYC on Rockefeller Christmas Tree
Workers who transport and secure the Christmas tree for Rockefeller Center found an early present when unloading the 75-foot Norway Spruce on Saturday morning—an owl.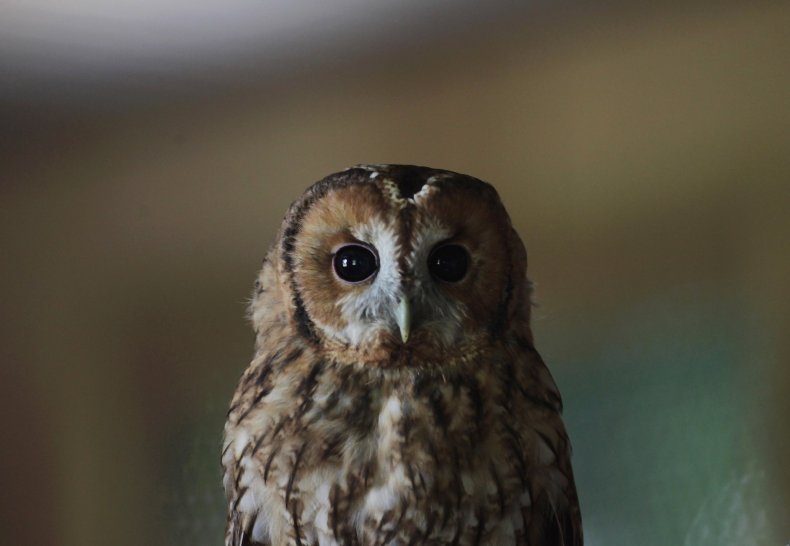 Quickly named—what else?—Rockefeller, the cute little owl was nestled inside the tree and is believed to have made the long ride from Oneonta in upstate New York to Manhattan, a journey of roughly four hours (without stops). The small bird is quickly becoming a social media star due to his unusual story, although he was soon ushered out of the bright lights of the big city and over to a wildlife rehabilitation center. This move is probably for the better, since his nocturnal vision isn't really equipped for the environment of midtown Manhattan.
He's currently at Ravensbeard Wildlife Center in Saugerties, New York, a little closer to his original home. On Instagram, Ravensbeard posted about the owl coming to the center. little saw-whet owl, which are the smallest owls in the northeast. The facility also reported that despite the owl's diminutive stature, he's not a baby. Saw-whet owls are born in the spring—they're just naturally that small.
One of the first people to share Rockefeller the Owl's story on social media was Allison Esposito Medina, the CEO and Founder of Tech Ladies, a community that connects women to the best jobs and opportunities in tech.
Her post inspired many direct replies, here are a couple:
Bird Watching Magazine should probably follow up with a long feature after it noticed the story today...
While Rockefeller was uprooted, this writer noticed he at least got a nice sweater for his troubles.
Sweater or not, a lot of Twitter users noted Rockefeller looked quite peeved in the pictures. But wouldn't anyone who was stuck on the back of a flat-bed truck for 170 miles in November?
At Ravensbeard, Rockefeller received fluids and has been fed "all the mice he will eat" since he hadn't eaten or drank anything for about three days prior. The center went on to report "his eyes are bright," and that he "seems relatively in good condition with all he's been through."
After a vet clears him, he'll be released into the wild and be free once again. This time, he will hopefully choose a more permanent tree to call home.
Ravensbeard Wildlife Center is asking for donations to care for Rockefeller and other animal programs.
Below is the original Instagram post from Ravensbeard about Rockefeller, including a slideshow of photos.