Rocket Lab's 'Humanity Star' Widely Mocked on Social Media as Glittery Space Garbage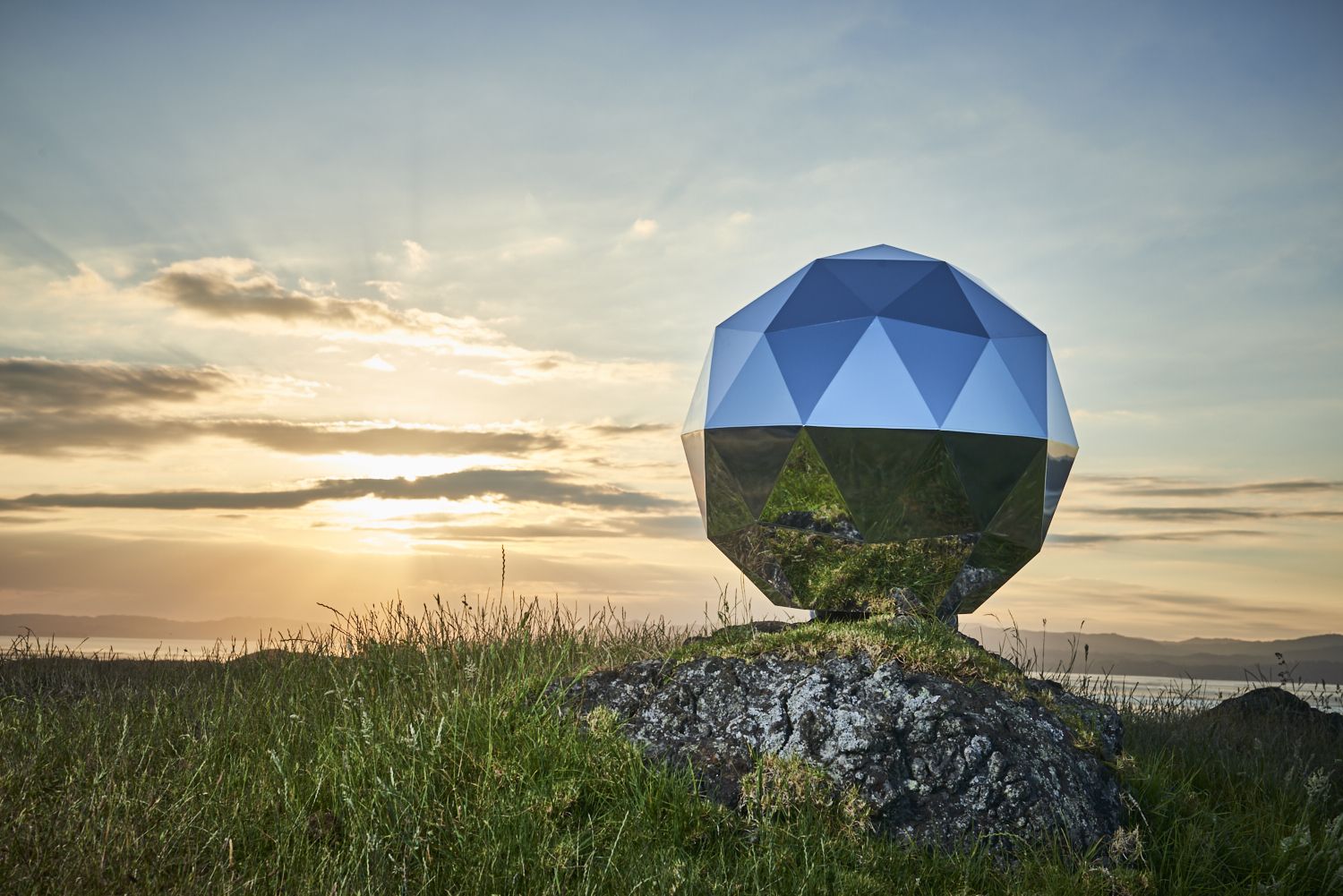 A private satellite company launched a three-foot-wide, carbon-fiber orb called the Humanity Star into the sky last week. Rocket Lab has promised the Humanity Star will be "the brightest thing in the sky," presumably other than the sun. The orb will reflect light from the sun back to Earth to achieve this effect. It's expected to orbit the Earth once every 90 minutes for the next nine months before it falls out of the sky and burns up in the atmosphere.
The reaction on social media has been largely swift and scornful.
"Wow. Intentionally bright long-term space graffiti. Thanks a lot Rocket Lab," wrote Mike Brown, an astronomer at the California Institute of Technology, according to his Twitter profile and website. He later called it "bad for astronomy and a horrible precedent." (Brown has also tweeted about the satellite with #SpaceSpam as an accompanying hashtag.)
Brown is hardly the only person with a critical assessment of the Humanity Star. A physics professor at the University of Auckland called it a "cheesy stunt," while a writer in Quartz referred to it as "the world's first global strobe light." Charlie Mitchell, whose Twitter profile indicates he is a journalist based in New Zealand, tweeted that the Humanity Star was vandalizing the night sky; the director of the Otago Museum in Dunedin, New Zealand, called it "the LAST thing we need." Andy Howell, an astronomer at the Las Cumbres Observatory in California, called the orb "space garbage."
Regulators, for their part, called it OK. Quartz reported that both U.S. and New Zealand authorities had signed off on the project.
Despite the backlash, the "star's" website says that "future iterations" are being considered.
The stated goal of the project, at least, seems admirable: "No matter where you are in the world, rich or in poverty, in conflict or at peace, everyone will be able to see the bright, blinking Humanity Star orbiting Earth in the night sky," Rocket Lab CEO Peter Beck said in a statement on the project's website. "Wait for when the Humanity Star is overhead, and take your loved ones outside to look up and reflect. You may just feel a connection to the more than 7 billion other people on this planet we share this ride with."
One could argue that looking up at the moon or one of the naturally occurring stars in the night sky could achieve the same effect—without the bother of a rocket launch.