Watch Live, Stream: Rocket Lab to Launch $25 Million Military Test Satellite For DARPA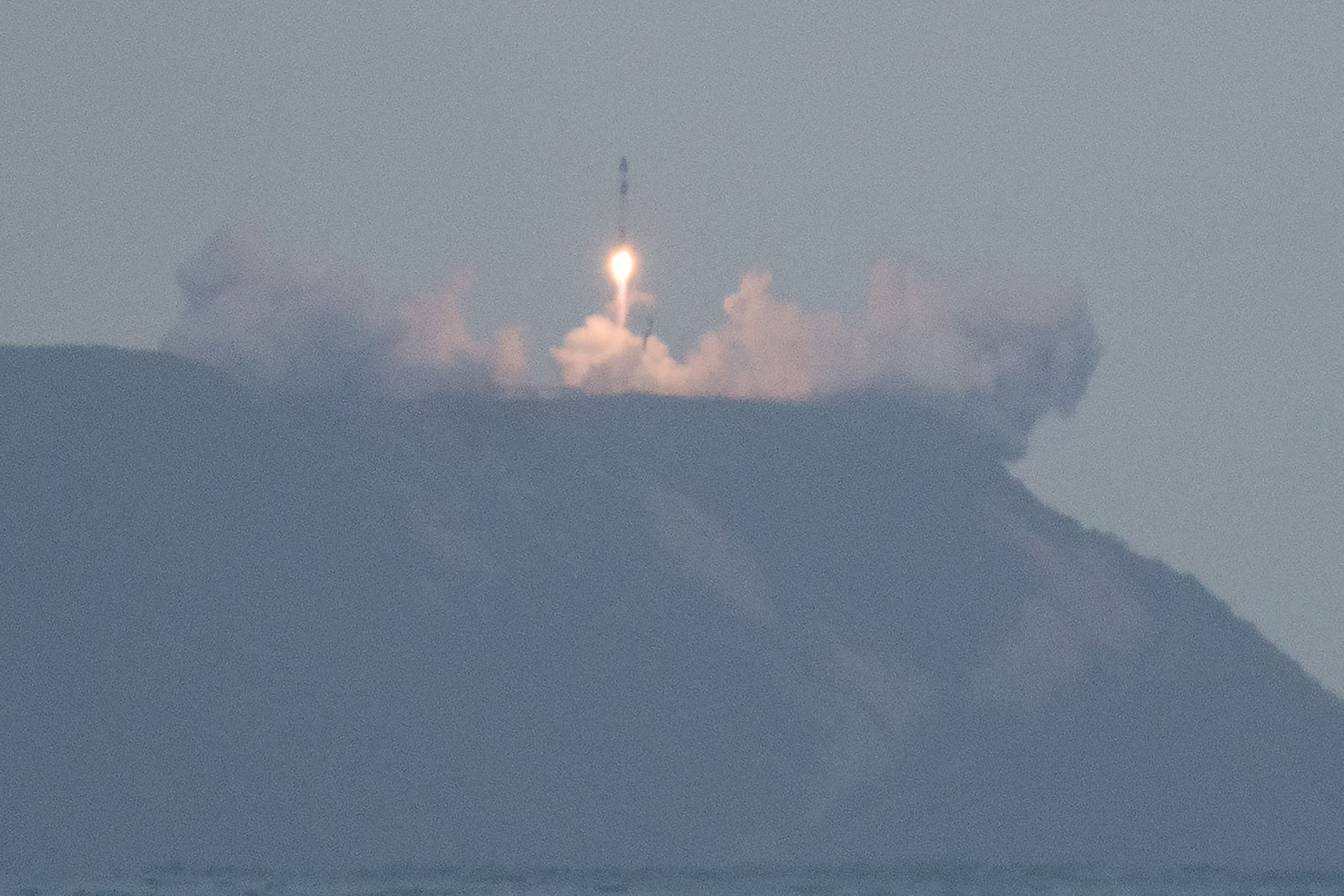 The company Rocket Lab has been trying to launch a mission for the Defense Advanced Research Projects Agency (DARPA) for days, but the weather has been uncooperative.
On Thursday, another launch window was set to open for the launch of the 150-kilogram satellite for the Radio Frequency Risk Reduction Deployment Demonstration, or R3D2, mission. That satellite will carry a new membrane reflectarray antenna that packs up small and then expands once it's in space. It should reach about 2.25 meters (7.4 feet) once it's fully deployed, meaning a smaller antenna can be used back on Earth for communications, according to DARPA.
"R3D2 will monitor antenna deployment dynamics, survivability and radio frequency characteristics of a membrane antenna in low-Earth orbit," said DARPA. If the satellite is successful it could make future communications easier and more discrete, because it could provide the capability to use smaller satellites.
The satellite is also smaller and more cost-effective than larger alternatives and can be launched in less time.
The launch is the first of monthly Electron rocket launches scheduled for 2019. "The Department of Defense has prioritized rapid acquisition of small satellite and launch capabilities. By relying on commercial acquisition practices, DARPA streamlined the R3D2 mission from conception through launch services acquisition," said Fred Kennedy, director of DARPA's Tactical Technology Office.
At 3 p.m. Thursday, Rocket Lab tweeted that the Electron rocket was vertical on the launch pad and ready for launch. The earliest the rocket would launch would be 7:27 p.m. or 12:27 p.m. EDT Friday in New Zealand, where the rocket is located.
The launch complex for Rocket Lab is on the Mahia Peninsula in New Zealand, which can host up to 120 launches a year and is licensed to host a launch once every 72 hours, according to the company.
The launch window for Thursday's launch is open only until April 5, so the days are ticking down for the prototype satellite to launch. There is a public viewing site of launches that can be accessed near Nuhaka and is accessible by the Blucks Pit Road in the area, according to Rocket Lab.
The launch will also be broadcast live on the Rocket Lab website, as well as on YouTube. That stream was set to become available 20 minutes before the launch, here.