Rocket Lab: U.S. Space Startup Says First Commercial Flight in 'Coming Weeks'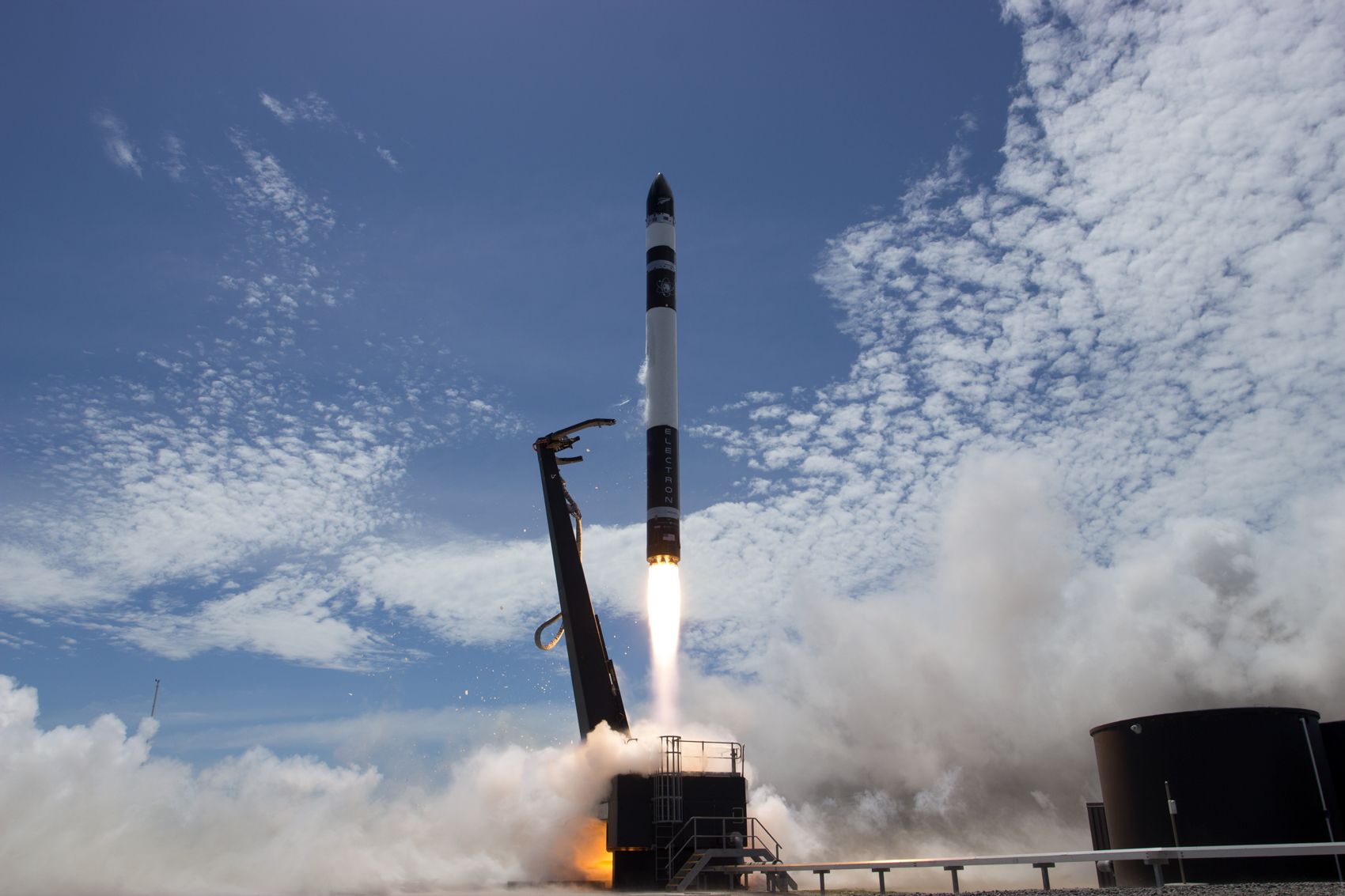 California-headquartered space startup Rocket Lab has revealed that its first commercial flight will take place in the "coming weeks", two months after becoming the first fully private company to launch satellites into orbit.
The firm said Monday that its customer Spire Global will have two Lemur-2 cubesats—small satellites used for meteorology and ship traffic tracking—on board a launch that will blast off from Complex 1 on New Zealand's Māhia Peninsula.
The flight has been codenamed "It's Business Time," following a vote that took place on social media. Prior launches were dubbed "It's a Test" and "Still Testing."
The company is best known for its launch vehicle Electron, which it says it is "scaling up" production of this year with the integration of dozens of Rutherford rocket engines. To date, Rocket Lab said more than 30 engines have been completed.
Rocket Lab founder Peter Beck said the "It's Business Time" launch will show how startups can now open up "access to space from a new perspective."
He said: "As the satellite industry continues to innovate at a break-neck pace and the demand for orbital infrastructure grows, we're there with a production line of Electron vehicles ready to go and a private launch site licensed for flight every 72 hours. Launch will no longer be the bottleneck that slows innovation in space.
"We always set out to test a launch vehicle that was as close to production-ready as possible. To complete a test program so quickly and be flying commercial customers is a great feeling."
Earlier this week, Rocket Lab was forced to deny that its next milestone would be tarred by the controversy caused by one of its customers, Swarm Technologies, which allegedly launched a number of tiny satellites into space without Federal Communications Commission (FCC) approval.
"For us, it doesn't really create any issues," said spokesperson Morgan Bailey. Swarm was previously set to have a number of its devices on board the rocket.
Commercial missions to earth's orbit are no longer limited to exerts from Nasa or wealthy executives behind major companies like SpaceX, Virgin Galactic and Blue Origin. Now, smaller private startups, often headquartered in the U.S., are taking advantage of cheaper technology to make business opportunities in the skies above.
As reported, Rocket Lab became the first fully private company to launch without the need for U.S. government resources or ties to its federal agencies. At the time, Beck said it marked "the beginning of a new era in commercial access to space."