'Rocket League' Cross Platform Play Now Live on All Consoles
Finally! Rocket League is now fully cross platform compatible. This update has been pushed live, so you can go play a game of vehicle soccer with friends on any console. This information comes from a post on the Rocket League website.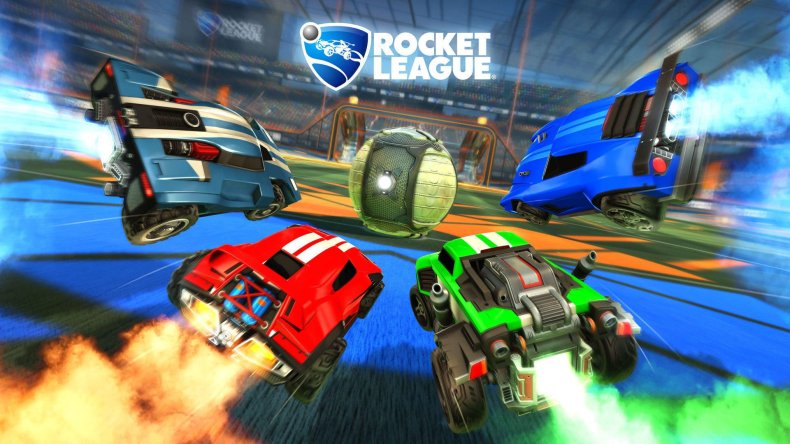 Unfortunately, the cross platform program with Sony is still in its beta stage, which means players may experience some minor tech issues. Also, all the features you'd expect for an online game aren't present at this time. Currently, players can randomly matchmake with or against others on PS4, Xbox One, Switch and PC (via Steam) in all online match types, including Casual, Competitive and Extra modes.
"Today's announcement is an important one for us here at Psyonix, because we know how much our community has wanted FULL cross-platform support for quite some time," the post reads. "It's because of YOU, our fans, and our generous partners on all systems and services that have made this possible in the first place. On behalf of the entire team, THANK YOU for your passion and persistence as we continue to do our best to make Rocket League the best experience we can."
Cross platform play is enabled by default, but can be managed in the "Options" tab on the main menu. Once in Options, head to Cross Platform Play and make sure there is a check mark in the box next to Gameplay. If you want to turn off cross platform play, make sure there is not a check mark in the box.
Cross platform play is currently restricted to random matchmaking, but Rocket League developer Psyonix has plans to roll out cross platform parties in the game's first update of the year. More information about cross platform parties will be released later, but they allow you to team up with friends on other consoles easily.
Cross platform parties, also called RocketID, were originally scheduled for release in late 2018. The program was intended for the Xbox One, Switch and PC, as the PS4 had not allowed cross platform play. However, Sony changed the decision to allow Rocket League cross platform support, which prompted Psyonix to hold off on RocketID until it was ready for every console. Although we don't know exactly when Psyonix will release the update with RocketID, we do know it shouldn't be much longer. Expect the first Rocket League update of the year to release by the end of February at the latest.
So what do you think? Are you excited to play Rocket League with those on other consoles? Are you looking forward to the cross platform parties update? Let us know your thoughts in the comments section below.