'Rocket League' Receives New Hot Wheels DLC Next Week
We've already seen Rocket League partner up with popular toy car brand Hot Wheels for DLC in the past, and it's been announced the two will partner again for more new content for Psyonix Studios' hit cars+soccer game. Releasing next week, the latest Hot Wheels and Rocket League collaboration includes three new cars, new skins, toppers and even a new arena.
The new vehicles include the Gazella GT, MR11 and Fast FWD. Each car includes four unique decals to customize your ride, along with a gorilla, snake and spider topper. Everything from this second wave of Hot Wheels DLC will be available to download on Sept. 24 for $5.99.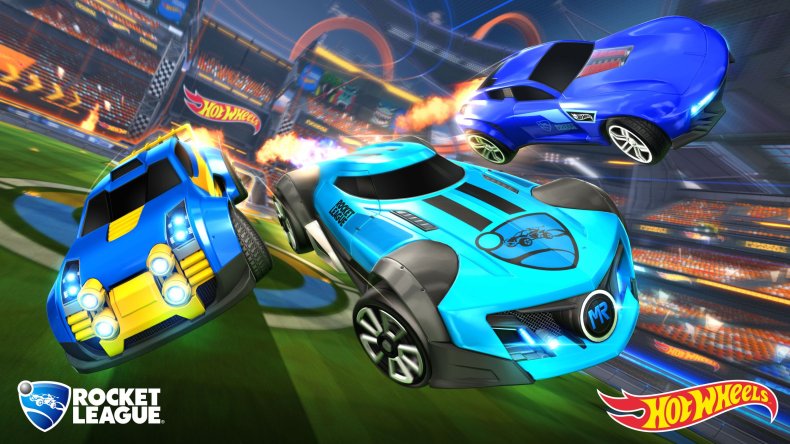 Alongside the paid DLC, there are some free goodies for everyone to enjoy. A new arena is releasing on Sept. 24 called the Hot Wheels Rivals arena. It features a double-loop Hot Wheels track in the background and can be seen in the trailer above. Also free are various Hot Wheels 50th Anniversary customization items, including a set of wheels, a flag and a banner.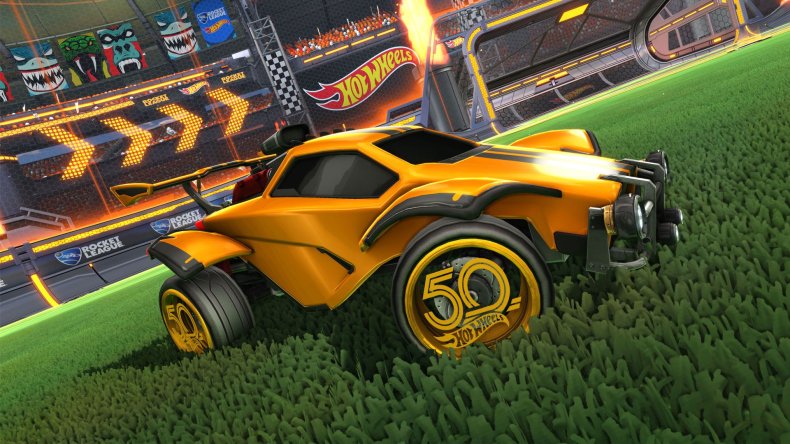 If you want to see the three new vehicles in action, be sure to watch the reveal livestream on the official Hot Wheels YouTube account. The stream takes place on Sunday, Sept. 23 at 6:00 p.m. EDT.
If you're a fan of physical toys alongside digital ones, Hot Wheels and Psyonix have also teamed up to release diecast copies of the Rocket League versions of the Gazella GT, Fast FWD, MR11, Bone Shaker and Twin Mill III. The five-pack of cars will be available on store shelves in mid-October. Be sure to buy a specially marked pack that comes with a bonus code for even more Rocket League DLC: a sweet set of wheels.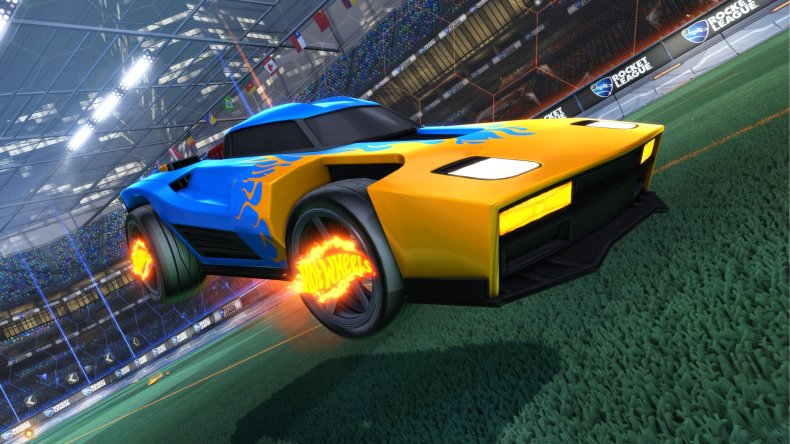 The new Hot Wheels DLC is available in Rocket League starting on Sept. 24 on all platforms.
So what do you think? Are you excited to play with new Hot Wheels cars in Rocket League? Are you more looking forward to the diecast Rocket League Hot Wheels cars? Let us know your thoughts in the comments section below.