Rocket League's subscription service, Rocket Pass, will officially launch on all platforms starting at 1 p.m. EDT on Wednesday, Sept. 5. To hype up the beginning of the Rocket Pass system, Psyonix has revealed all the possible rewards players can earn, along with which tier the item unlocks at.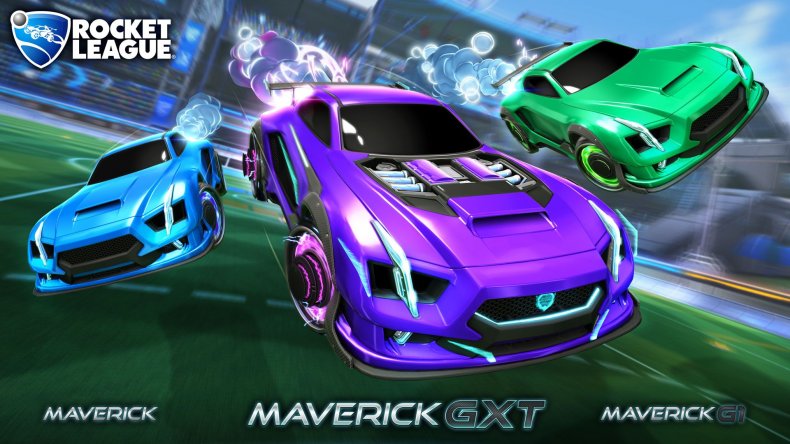 The highlight is the new Maverick body. There are three different versions of the Maverick up for grabs, with the basic Maverick body unlocking at the first tier. The sweet Maverick GXT is the final unlock for the entire Rocket Pass, though, so you'll have to work for it. If you want this body, get ready to play a ton of Rocket League.
The system works is based on tiers. With each tier a player reaches, they unlock a new item. This is still useful information for those that don't care about the Rocket Pass, as there are plenty of free rewards to earn as well. All players earn items for their first 29 tiers, while Rocket Pass subscribers earn rewards for 70 tiers. For every tier gained after the first 70, Rocket Pass subscribers also earn a painted or certified version of a previously awarded item. These bonus items will never be duplicates, until you've earned the full set of painted and certified rewards available.
Rocket Pass 1 will end on Nov. 26, which should be plenty of time for gamers to unlock all 70 tiers of items. Psyonix anticipates it will take Rocket Pass owners around 100 hours of gameplay to unlock everything in the Pass. Events like double XP weekends can help players fly through levels as well, making unlocking items easier. Once Rocket Pass 2 begins, players will keep the rewards they've earned, but everyone will be bumped back down to Tier 1 and the cycle begins again.
A subscription to Rocket Pass costs 10 Keys (which is $9.99). Completing the first Rocket Pass earns you six Keys, meaning you'll pay for more than half of the next Rocket Pass simply by participating in this one (assuming you can also reach at least Tier 67).
So what do you think? Will you sign up for the first Rocket Pass? Will you sit this one out and see how it all works? Let us know your thoughts in the comments section below.