'Rocket League' Rocket Pass Detailed, Includes Both Free and Premium Content
Rocket League has introduced a new premium service called Rocket Pass. The service releases later this summer, and developer Psyonix has revealed what is included with your subscription.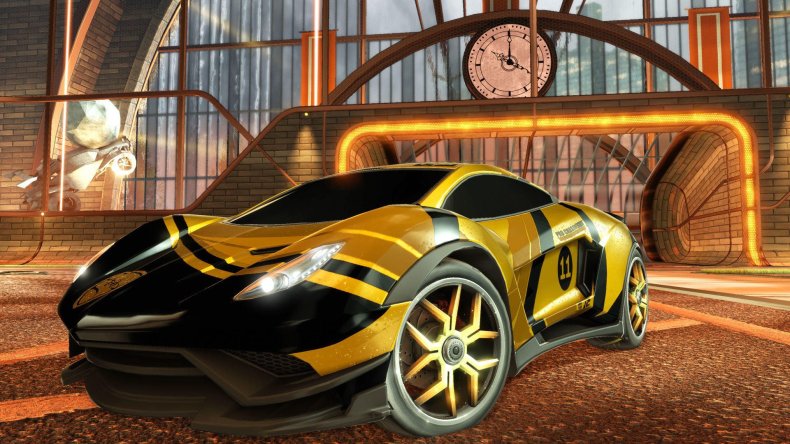 What is Rocket Pass in Rocket League?
Rocket Pass is an XP-based progression system that includes a free track and a premium track. The more XP you gain, the more loot you earn, regardless if you paid for the pass or not. Items included in the free Rocket Pass include customization items, decryptors, banners and in-game titles.
Those that cough up the dough for the premium Rocket Pass get everything from the free pass along with car bodies, keys, premium banners and premium in-game titles. Premium gamers can also earn XP boosts and XP awards to help move through the Rocket Pass faster. A Premium Rocket Pass subscription costs 10 keys, or $9.99. It hasn't been mentioned how long each Rocket Pass will last, but Psyonix did mention there will be several Rocket Passes per year.
Every item earned through both the free and premium Rocket Pass is tradable, except the items that aren't normally tradable to begin with like titles. Players that want to jump up from free to premium can at any time, and will be rewarded with all the premium loot he or she would have already unlocked.
To avoid sounding too much like a loot box, Psyonix is making every item available through a Rocket Pass available to see. This means you'll know what rewards you are playing for ahead of time, and can determine if you want to spend the money for the premium pass or not.
How Does Rocket Pass Work?
Players earn XP like normal, which determines your player tier. Every time you jump up to the next tier, you can access more rewards. Players can also jump up tiers by buying keys. Once you've reached the final tier as a free player, you're done with the Rocket Pass. If you're a premium pass user, you'll then progress to the pro tiers.
The rewards in the pro tiers include painted and/or certified versions of an item you've already unlocked. Players won't get duplicate items through these tiers until he or she has unlocked everything in the current pass.
The Rocket Pass is expected to take roughly 100 hours to complete, with more time required to unlock everything in the pro tiers for premium users.
Rocket League is now available on PS4, Xbox One, PC and Switch. Rocket Pass will be included on all platforms, but doesn't have a start date scheduled as of right now.
So what do you think? Are you ready to start earning gear in Rocket League with the new Rocket Pass? Will you pay to go premium or stick to the free pass for now? Let us know your thoughts in the comments section below.