'Rocket League' To Leave Steam After Psyonix Announces Acquisition By Epic Games
Psyonix, the company behind the highly-successful Rocket League , has just announced that it has been acquired by Epic Games. The soccer-car simulator with 50 million players across PC and consoles will now be added to the large catalogue of titles Epic has developed or acquired, including the monstrously successful Fortnite.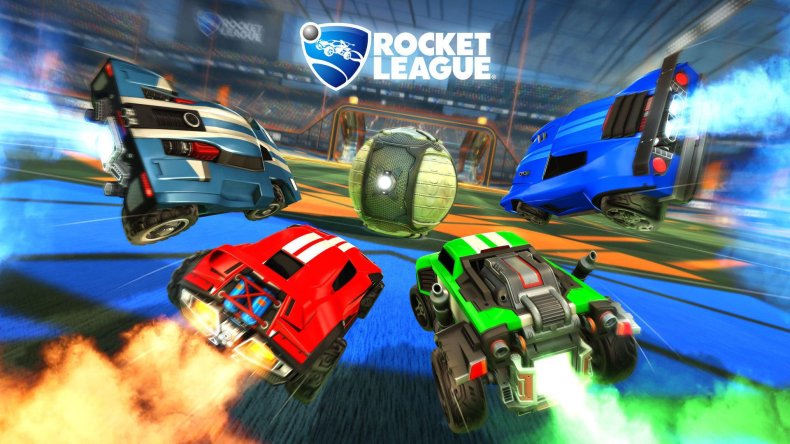 "In the short term, nothing will change at all," a blog post announcing the acquisition said. "We're still committed to providing Rocket League with frequent updates that have new features, new content, and new ways to play the game for as long as you'll have us." The post claims that the core team of 130 employees at Psyonix will not change and that updated will continue to be rolled out.
As part of the deal, Rocket League will come to the Epic Games store "in late 2019," according to a press release. Until then, players will be able to purchase the game on Steam and those that have already purchased the game on the platform will continue to be "supported." On Steam, an average of 50,000 players kick around a giant ball with a race car everyday according to Steam Charts. It's unclear if those players will be able to play with their Epic Games Store counterparts or vice versa, but Psyonix has a strong record of cross-platform support.
Epic Games is one of the most successful gaming companies, pulling in a profit of $3 billion in 2018. Combining the success of Fortnite with the leasing of their own game engine, Unreal, Epic has managed to dominate the world of virtual entertainment. With the backing of Tencent Holdings, an investment company with a diverse portfolio of massive studios like Riot Games and SuperCell, and the new Epic Games Store selling titles from other studios, the company will only continue to grow.
Even with that much capital, Epic Games has come under fire for putting some of their employees under intense working conditions, known as crunch. In a feature on Polygon, current and former employees said that they worked 70 to 100-hour work weeks while being under intense scrutiny by their superiors.
Details of the acquisition have not been made public, but the deal is expected to close near the end of May or June 2019.