'Rocket League' Update: Cross-platform Parties Delayed to 2019, Xbox One X Support Incoming
Rocket League developer Psyonix posted an update Tuesday regarding its plans for end of the year. This roadmap includes both good news and bad news, so get ready for a roller coaster of emotions.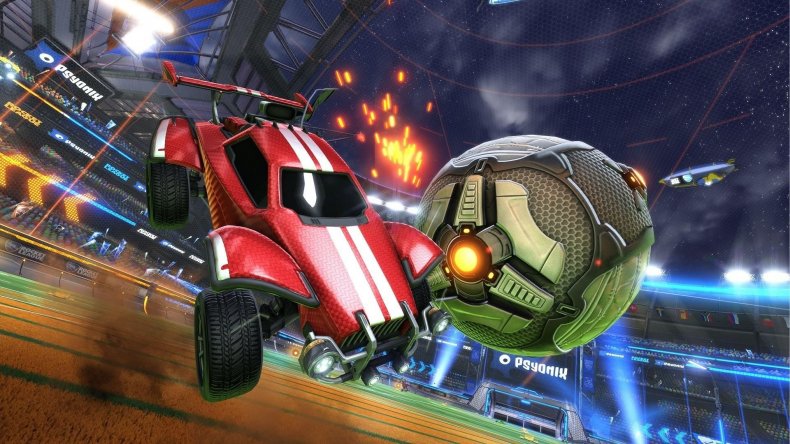 The bad news first: RocketID has been delayed to 2019. RocketID is the cross-platform service that allows people to party up with friends, regardless of console. Psyonix cites Sony's recent decision to open the PS4 up to cross-platform play as one of the reasons for the delay. Psyonix says the company can prepare RocketID for PS4 gamers while it waits to work out a deal with all involved parties. No firm release window was given for RocketID's launch outside of "early 2019."
Now that the bad news is over, it's time to get excited for the upcoming new stuff. Xbox One X owners should be most excited, as the final update of 2018 includes support for Microsoft's powerful console. The update will add 4K graphics running at 60 frames per second and HDR support for Xbox One X gamers. This update is planned to release in early December.
Also coming in December is the second Rocket Pass. This subscription rewards program includes both free prizes for everyone to unlock and premium items for those who wish to pay the 10 Keys (or $9.99) per pass. The first Rocket Pass ends on Nov. 26, so expect the second Rocket Pass to begin shortly after.
Additionally, Psyonix confirmed another seasonal event will take place in December. Frosty Fest 2018's official dates haven't been announced yet, but the event will take place in the middle of the month. Like the current Haunted Hallows event, players will earn Snowflakes for competing in matches online. These snowflakes can be redeemed for festive prizes, including the "Golden Gift." What's inside? You'll have to play to find out. Or, more realistically, wait for it to pop up in a YouTube video.
So what do you think? Are you excited to see the upcoming additions to Rocket League in December? Are you bummed that RocketID has been delayed? Let us know your thoughts in the comments section below.