'Rocket League' and WrestleMania: Earn Special Items By Watching
Rocket League has been a partner for many recent WWE events, and continues that sponsorship heading into WrestleMania 34. To celebrate the collaboration, developer Psyonix is releasing eleven different WWE-themed items during WrestleMania this Sunday.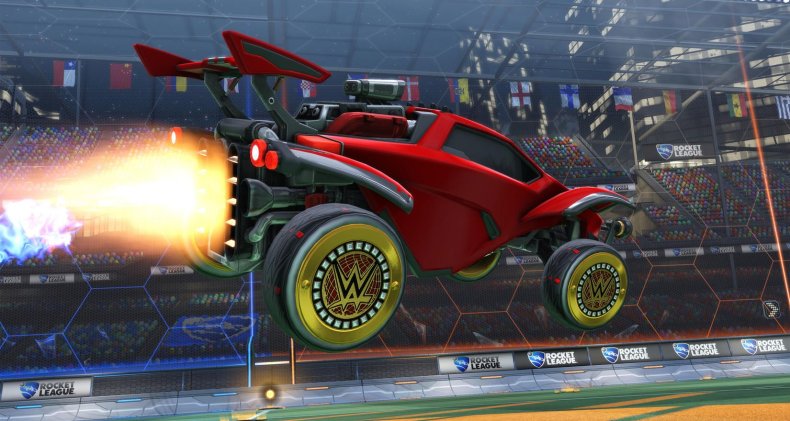 The items are all smaller cosmetic decorations, but still feature some cool looks. The wheels especially look great and are modeled after the generic side plates seen on the WWE Championship title. The full list of WWE-themed Rocket League items are as follows:
Player Banners

'WWE'
'WWE RAW'
'WWE SmackDown Live!'
'WWE NXT'
'WWE WrestleMania 34'

Flags

'WWE'
'WWE RAW"
'WWE SmackDown Live!'
'WWE NXT'
'WWE WrestleMania 34'

Wheel
If you plan on watching WrestleMania, you'll also want to keep an eye on the Rocket League Twitter account. A code will be sent out during the show which awards two items at random from the list above To enter the code, go to "Extras" on the main menu, then "Enter Code."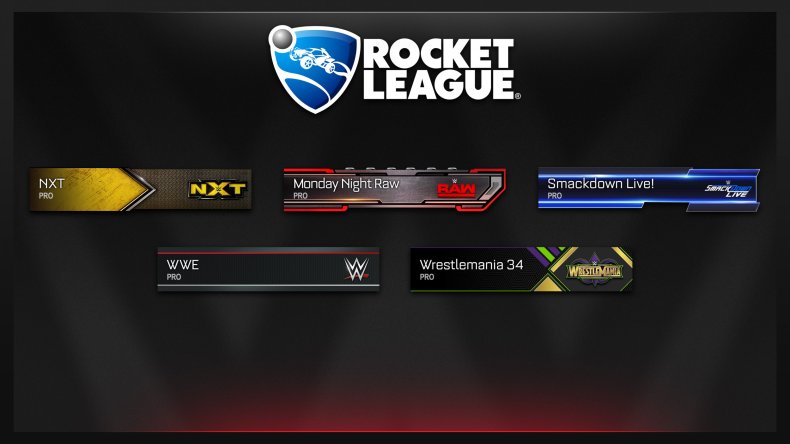 Psyonix says more codes will release throughout the year, and more items will be added to the list of possible freebies. Expect to see more pay-per-view-themed items, like a SummerSlam flag or banner. Once an item is unlocked, it will be eligible for trade like any other item.
It would be awesome to see WWE go all-in with Rocket League items. I know many people who would like to see Superstar-specific items like a Finn Balor flag or John Cena paint job. Personally, I'd love to see the classic WWE Spinner Belt design as a set of wheels. Given the continued relationship with Psyonix and WWE, who knows what items might be coming next?
So what do you think? Are you excited to see WWE-themed items coming to Rocket League? Are you ready for WrestleMania 34 on Sunday? Let us know your thoughts in the comments section below.