'Rocketman' vs. 'Bohemian Rhapsody': With Help from The Same Director, How Do The Two Biopics Compare?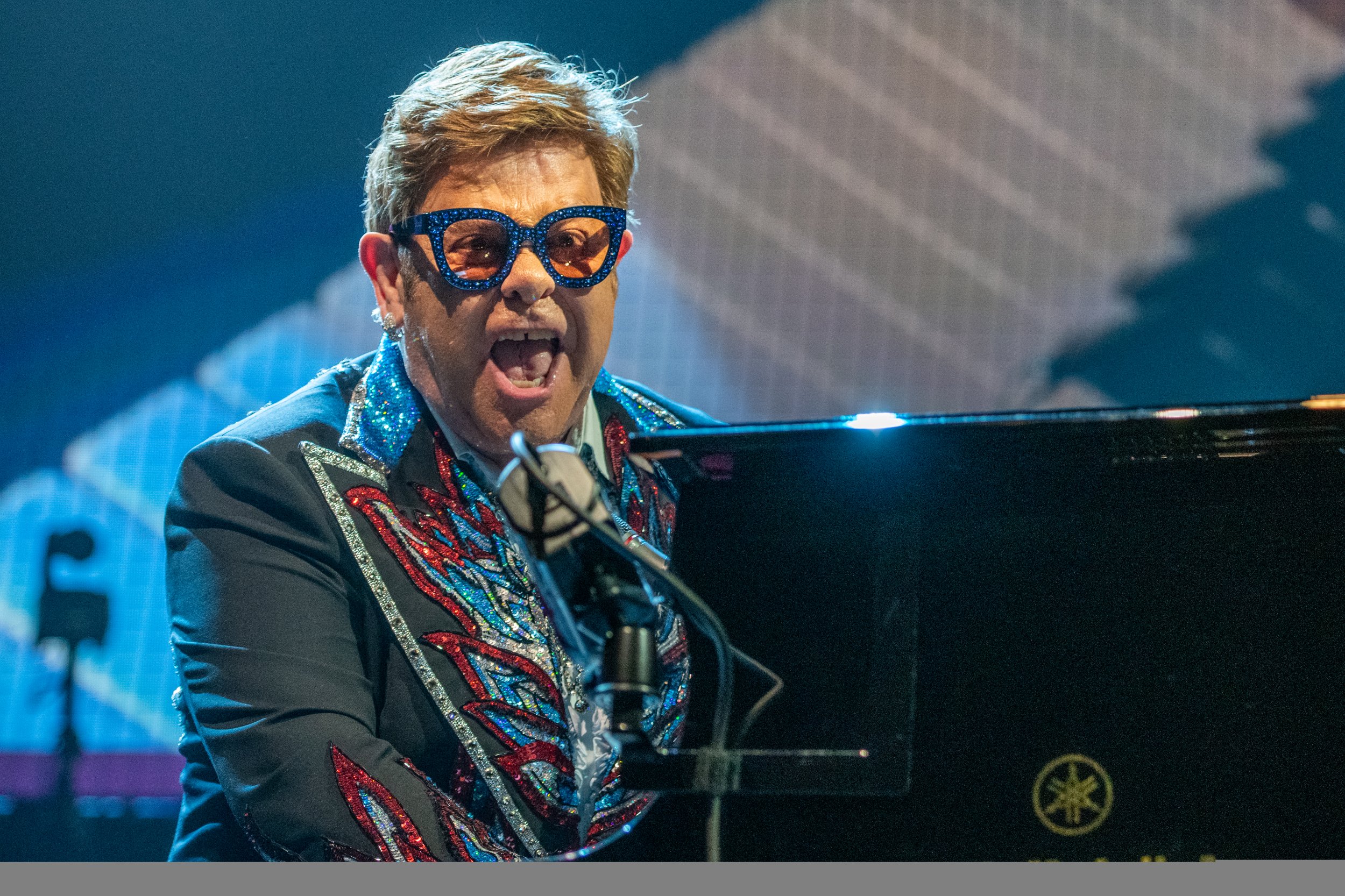 If you're thinking that Rocketman and Bohemian Rhapsody have an underlying similarity to them, you wouldn't be wrong. Both movies delve into the lives of outcast turned legendary entertainers—and both biopics were executed with the help of director Dexter Fletcher. Bryan Singer was the original and credited director for Bohemian Rhapsody but was removed from the project and Fletcher came "into the last few weeks of principal photography and editing," according to an Indie Wire report.
The two films explore the beginnings of eccentric and flamboyant characters but with Elton John, himself, playing a key role within the movie comes the movies' biggest difference.
Assisting as Rocketman's executive producer, the 72-year-old singer provided guidance and approved artistic liberty in retelling the Reginald Dwight to Elton John story. Freddie Mercury, however–the former lead singer of Queen and subject of Bohemian Rhapsody–died on November 24, 1991, after battling AIDS.
Another notable difference is the overall tone between the two films. While Bohemian Rhapsody seemed to more of a play-by-play of Queen's beginnings and their performance at LIVE AID in 1985, Rocketman has a much more musical-esque rhythm to it. Taron Egerton (who plays the role of Elton John) spoke with BBC radio and said that though characters break out into song and dance, it's not meant to be a musical theater piece.
"I'm not a rock singer, I like more pop stuff, but real rock singing was a challenge and something that Elton was very keen that I pushed," Egerton said. "We didn't want it to feel–not that there's anything wrong with musical theater, I'm a great fan of it but we are depicting a rock star and Elton was very keen that I sounded 'rocky.'"
Yes, the two films deal with entertainers with rock star-sized problems, including coming out as guy during the '70s, but they differ significantly in structure and tone. After Bohemian Rhapsody became a worldwide hit, garnering over 903 million in the U.S. box office and nabbing four Oscars and two Golden Globes, it will be interesting to see audience's response to the newest musician biopic.
As of Wednesday, Rocketman has earned £5.4 million in the UK box office within its first five days in theaters. While impressive, the Elton John-centered film falls short to Bohemian Rhapsody, which collected over £9 million within the first week, according to a BBC report.
Rocketman premieres in U.S. theaters Friday.
Correction Wednesday, June 12 at 12:15 ET: This story has been corrected to identify Bryan Singer's directing role in "Bohemian Rhapsody." An earlier version of this story stated Fletcher was the sole director for both "Bohemian Rhapsody" and "Rocketman." The headline has also been adjusted. Newsweek regrets the error.