Rockmond Dunbar Leaves '9-1-1' After Refusing Vaccine Mandate, Being Denied Exemptions
Actor Rockmond Dunbar has left the Fox procedural drama 9-1-1 after refusing to get a COVID-19 vaccine, according to reports.
Variety confirmed Dunbar's exit on Tuesday with Fox and 20th Television. The move came after he was denied both a religious and then a medical exemption from the vaccine.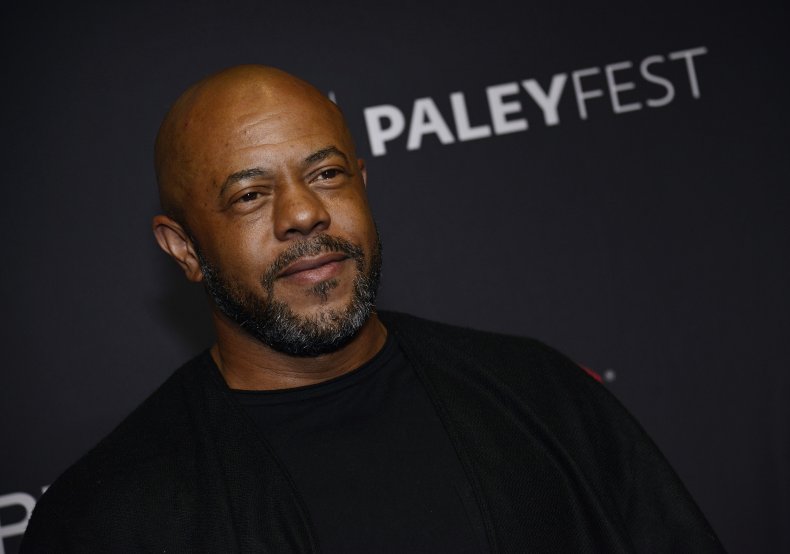 Variety said 9-1-1 requires actors on the show to be vaccinated. Newsweek obtained a statement from 20th Television, the producers of the show, which read: "We take the health and safety of all of our employees very seriously, and have implemented a mandatory vaccination confirmation process for those working in Zone A on our productions. In order to ensure a safer workplace for all, Zone A personnel who do not confirm their vaccination status and do not meet the criteria for exemption will not be eligible to work."
Dunbar's agent provided a statement from the actor to Newsweek.
"I applied for religious and medical accommodations pursuant to the law and unfortunately was denied by my employer," Dunbar said in the statement. "My sincerely held beliefs and private medical history are very intimate and personal aspects of my life that I do not publicly discuss and have no desire to start now. I've been an actor in this business for 30 years, but my greatest roles are as a husband and father to our 4 small children. As a man that walks in faith, I look forward to what the future holds."
"I have enjoyed the last 5 seasons with this wonderful cast and crew and will cherish the time I've been blessed to spend with this series and wish everyone involved nothing but the best," Dunbar continued.
The actor also tweeted out an article from Deadline announcing his departure from 9-1-1 over the COVID vaccine mandate.
Dunbar had been on 9-1-1 since it premiered in 2018. His character Michael was married to Athena (Angela Bassett) before he came out as gay. The story became a major narrative on the show, and Michael proposed to his boyfriend on Monday's episode in his final goodbye.
Though Dunbar has film credits to his name, he is perhaps better known for his work in television. Along with 9-1-1, he appeared on the NBC series Earth 2, Showtime's Soul Food, Fox's Prison Break and FX's Sons of Anarchy.
He has been nominated for two NAACP Image Awards for his work in Sons of Anarchy and Raising Izzie. Dunbar has also has won one Black Reel Award out of three nominations.