The Rock's 'Black Adam' Trailer Recut After Complaints About Joss Whedon
Dwayne "The Rock" Johnson on Wednesday shared a new version of a trailer for his upcoming superhero film, Black Adam after fans complained of an earlier take that contained footage from director Joss Whedon's much-maligned Justice League.
"Corrected," Johnson wrote at the beginning of his tweet to acknowledge the new edit.
Whedon has come under fire in recent years following allegations of misconduct from his ex-wife and former film cast and crew members. Before those claims were made public, though, he took over the filming of DC's Justice League from director Zack Snyder. Many fans were not happy with the results of Whedon's 2017 film, though, whereas the "Snyder's Cut" of Justice League received accolades from many when it was eventually released on HBO Max in 2021.
Soon after Warner Bros. released a Black Adam trailer featuring a scene with Whedon's version of the villain Steppenwolf from his Justice League, social media became flooded with complaints.
On Wednesday night, Johnson posted the new version of the trailer that had Whedon's version of Steppenwolf omitted. The rest of the trailer remains the same, including appearances of popular characters from the DC Extended Universe, such as Harley Quinn, Wonder Woman and Superman.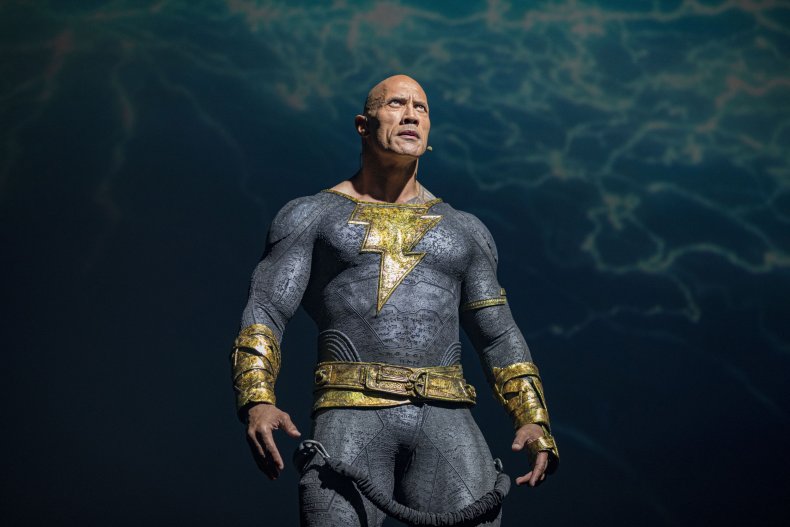 Many social media users credited Johnson directly for the revision, with some people referencing one of his wrestling nicknames from his time at WWE, "the people's champion."
"Mad respect to@TheRock for his speedy response. Most people wouldn't have paid any attention to the online discourse. He's the real people's champ," wrote a Twitter user.
"This ad really got yanked off of Twitter and YouTube just so that one shot of footage from Joss Whedon's JUSTICE LEAGUE would be removed. If there was any doubt that The Rock is NOT playing around in wanting all of us to go see #BlackAdam, those doubts are now gone," one person on Twitter observed.
"Because @TheRock listens to his fans. Let's go!!! Get that Whedon crap out here. #BlackAdam maybe back on the table as a day one theatrical experience. Just because he listened," said another.
"Thank you, you're listening to the fans finally," read one tweet. "We don't want anything that has to do with the abomination Joss Whedon. Zack Snyder built this epic universe, we CRAVE to see it move forward in the same way he crafted it #RestoreTheSnyderVerse."
The updated trailer also led to talk of whether Snyder's version of Justice League should now be considered the more official entry in the DC Extended Univers between the two Justice League films.
"So does that mean that Zack Snyder's Justice League is canon?" one person wondered on Twitter.
There were messages that criticized the original backlash to the first version of the trailer as well.
"Everyone that said 'I'm not watching Black Adam cuz they used .5 seconds of Whedon footage' better also say they'll go see it now that the Rock cut it out and re-uploaded," said one person.
At least one Twitter user felt the entire debate has been taken too far.
"DC twitter is wild when one side of people were angry because 0.5 seconds of Josstice footage was in a TV spot. Just for another side of people now angry that Rock dares 'pleases the minority.' Like seriously [crying emoji] it doesn't matter honestly."
Newsweek reached out to Warner Bros. for comment.