Rod Rosenstein Doesn't Need to Be Impeached, Because Trump Can Just 'Fire Him With a Tweet,' Trey Gowdy Says
Republican Congressman Trey Gowdy of South Carolina said on July 15 that he would not back an effort to impeach Deputy Attorney General Rod Rosenstein, despite what called their "differences."
"Impeach him for what? No," Gowdy told CBS News. "I've had my differences with Rod Rosenstein. I talk to him quite often privately, which again is a lot more constructive than the public hearings we have."
A recent push from some conservatives to impeach Rosenstein centered around what they said was his lack of speed in producing documents related to the Justice Department's investigation into Russian meddling in the 2016 presidential election, and Hillary Clinton's use of a private email server while she was secretary of state.
"I can tell you that we're not going to just hold in contempt; we will have a plan to hold in contempt and impeach," House Intelligence Committee Chairman Devin Nunes said in April of his intentions if Rosenstein and FBI Director Christopher Wray didn't release documents related to the Russia investigation. The documents were released by the Justice Department the next day.
Gowdy added that impeachment would not be necessary to remove Rosenstein from his position. "If President Trump is dissatisfied with Rod Rosenstein, he can fire him with a tweet," he said.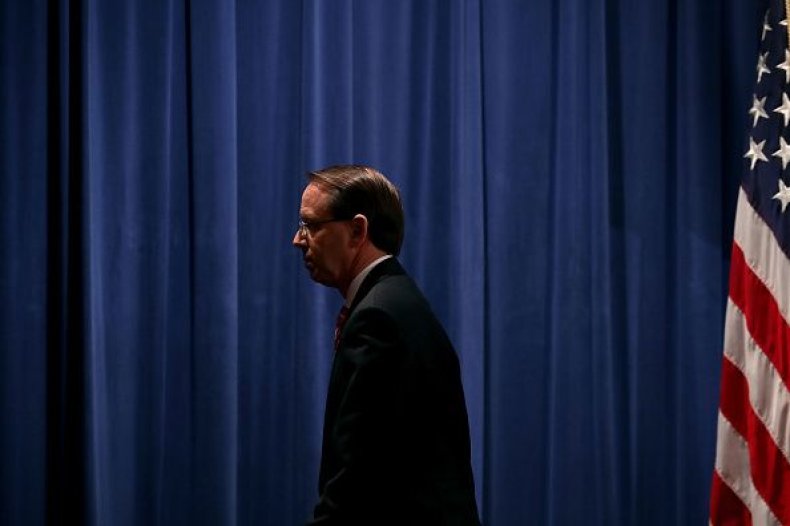 Rosenstein was pressed by lawmakers, including Gowdy, at a public hearing last month, where he was accused of withholding information from Congress about special counsel Robert Muller's investigation into Russia's interference in the 2016 election. "You have more bias than I have ever seen manifest in a law enforcement officer in the 20 years I used to do it for a living," Gowdy told Rosenstein at the hearing.
"Whatever you got, finish it the hell up," he said of the Russia investigation, "because this country is being torn apart."
Rosenstein announced indictments of 12 more Russian officials as part of the special counsel's investigation last week, and asked the public to let the investigation run its course.
"A partisan warfare fueled by modern technology does not fairly reflect the grace, dignity and unity of the American people," he said. "The blame for election interference belongs to the criminals who commit election interference. We need to work together to hold the perpetrators accountable, and we need to keep moving forward to preserve our values, protect against future interference and defend America."