GOP Congressman Accosted For Flying First Class By Passenger: 'Do You Think it's Appropriate? Taking That as a Yes'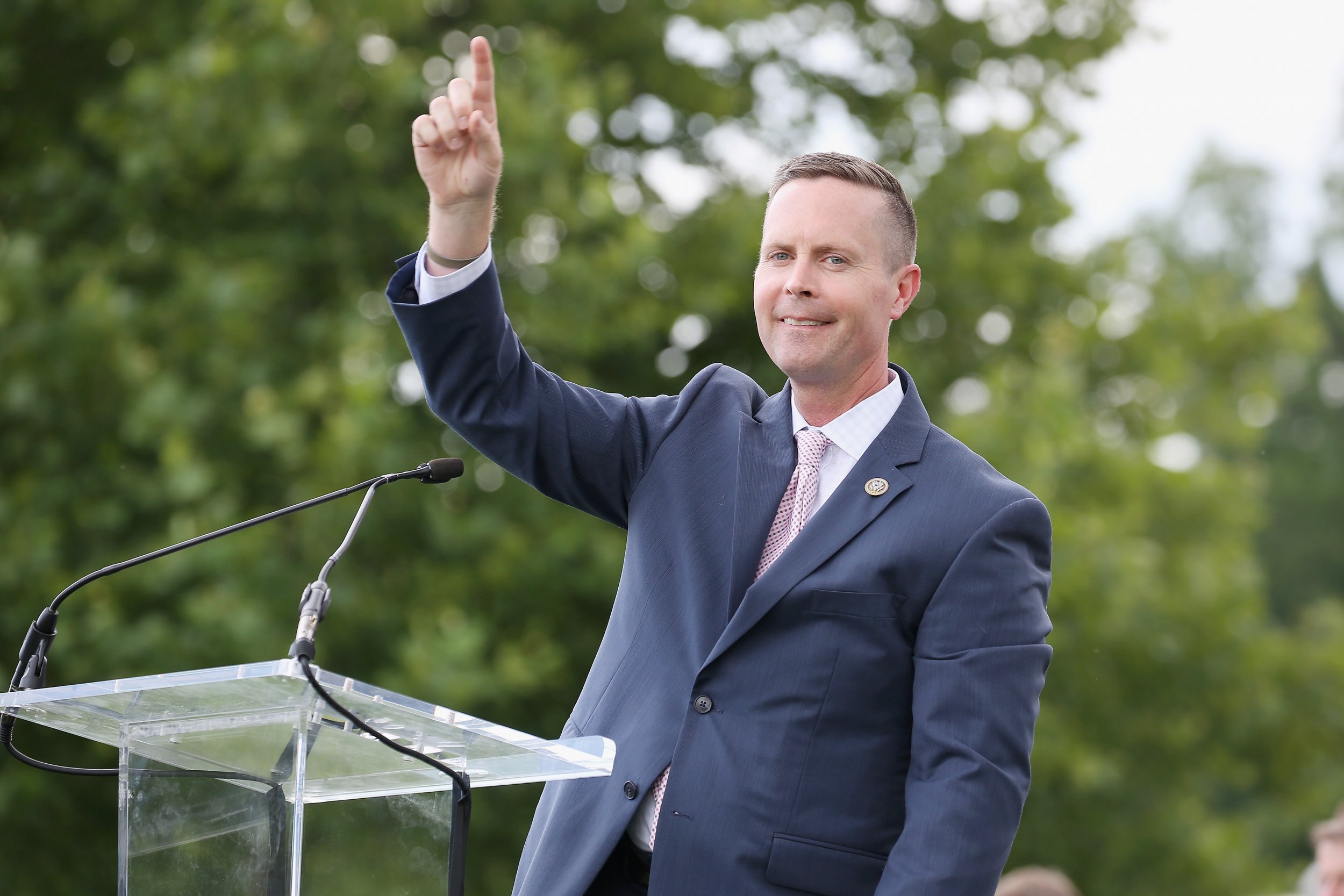 A passenger blasted Republican Representative Rodney Davis for flying first class while federal employees continue to work without pay due to the partial government shutdown.
A video obtained by The Huffington Post shows the Illinois congressman preparing to sit in a first-class seat on a Tuesday flight from Chicago to Washington, D.C., as a passenger out-of-shot questions his actions amid the ongoing shutdown that has left more than 50,000 Transportation Security Administration (TSA) employees without their paychecks.
"Congressman, do you think it's appropriate to fly first class while 57 [sic] TSA agents aren't being paid?" the passenger asked Davis. "Taking that as a yes," he added when Davis failed to respond.
Politico also shared a photograph on Tuesday of the politician apparently sitting in the first-class section on the flight.
The ongoing government shutdown—which hit its 33rd day on Wednesday—has left some 800,000 workers furloughed or working without pay. The New York Times reported that as many as one in every 10 transportation security officers are not reporting to work, mostly due to financial troubles.
The passenger questioned if taxpayers had paid for the representative's first-class seat. But Davis's spokesperson, Ashley Phelps, told The Huffington Post Davis had received an automatic upgrade on his coach ticket because he is a frequent flyer. "There was no additional cost to taxpayers," she told the outlet in an email. Phelps did not immediately respond to Newsweek's request for comment.
Airports are turning to food banks to help staff who have missed paychecks. A California charity told Newsweek Friday that San Francisco International Airport had requested supplies for around 100 federal employees affected by the shutdown.
On Tuesday, Davis tweeted his support of President Donald Trump's latest spending proposal, which offered temporary protections for certain young undocumented immigrants in exchange for $5.7 billion in funding for a wall along the U.S.-Mexico border.
House Speaker Nancy Pelosi called the proposal a "non-starter" because it fails to provide "the permanent solution [for certain immigrants] that our country needs and supports."
Senators will vote on two opposing spending bills Thursday, one incorporating Trump's proposal and one offering temporary relief funding through February 8.