Texas Parole Board Endorses Delay in Rodney Reed's Execution
The Texas Board of Pardons and Paroles has unanimously endorsed to delay the execution of Rodney Reed on Friday, five days before it was scheduled, The Associated Press reported. The parole board advised a 120-day reprieve for the inmate.
Governor Greg Abbott will decide to accept or reject the recommendation for a delay. The Republican governor has not spoken much about the conviction. Texas Senator Ted Cruz has urged officials to reexamine the evidence against Reed.
While it is unclear what Abbott will decide, only three other inmates on death row have had their sentences commuted in cases similar to Reed's. He is scheduled to receive a lethal injection on Wednesday.
Reed was convicted for the 1996 rape and murder of 19-year-old Stacey Stites. Reed and Stites were reportedly involved in a consensual relationship, despite Stites' engagement. He was convicted, because a "small amount" of his sperm was found in Stites' body. The board cited new evidence provided by Reed's supporters that suggests his innocence.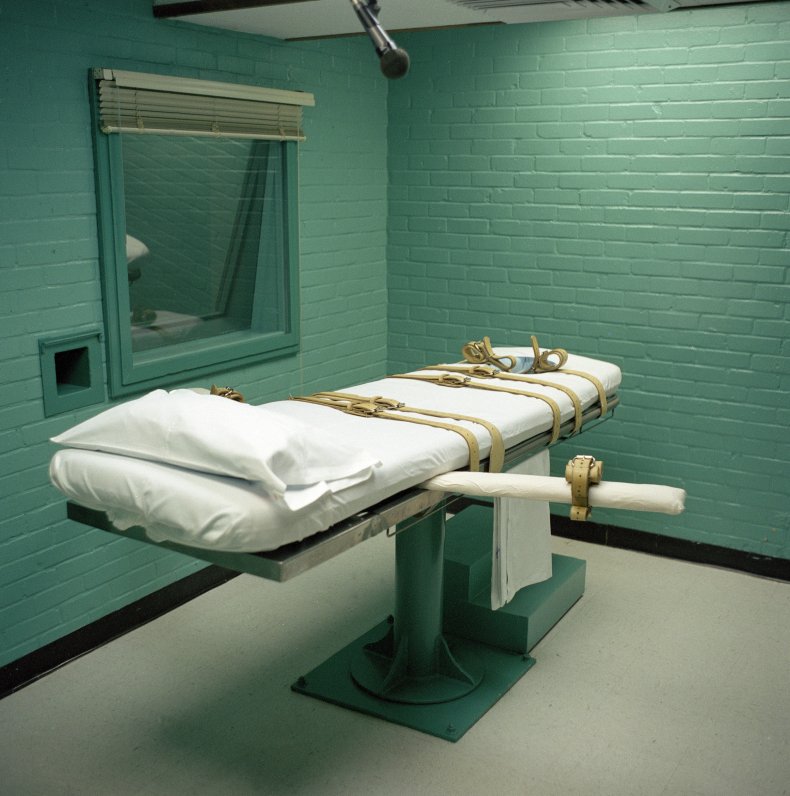 The recommendation came after a petition from the Innocence Project asking to free the inmate received over three million signatures online. Bryce Benjet, Reed's attorney for the Innocence Project, offered a statement following the parole board's recommendation Friday:
"We are thankful that the Texas Board of Pardons and Paroles have unanimously voted for a 120-day reprieve of Mr. Reed's execution. This time is critical to allow for proper consideration of the powerful new evidence of his innocence and possible DNA testing that could help prove who actually committed the crime. We hope that Governor Abbott will consider all of the facts in this case, and adopt the Board's recommendation as soon as possible."
A non-profit organization that seeks to exonerate wrongfully-convicted death row inmates, the Innocence Project reported that Reed's conviction was racially charged and plagued by a lack of evidence that supports Reed's guilt. The murder weapon was not tested for DNA evidence, and forensic experts have found a number of errors in testimonies and evidence.
The Innocence Project also cited growing evidence that points toward Jimmy Fennell, Stites' fiance and the original suspect in the crime, as the alleged murderer. Two new witnesses have come forward and provided evidence that suggests Fennell was Stites' murderer. One of Fennell's former prison mates also came forward and said Fennell confessed to him.
Besides Cruz, other notable people have also voiced support for Reed. Kim Kardashian pleaded to Abbott to re-evaluate Reed's case in an October tweet.
"Please @GovAbbott How can you execute a man when since, his trial substantial evidence that would exonerate Rodney Reed has come forward and even implicates the other person of interest. I URGE YOU TO DO THE RIGHT THING," she wrote.
Singer Rihanna also shared the petition on Twitter, tagging Governor Abbott. "SIGN this petition if you don't believe the Government should kill an innocent man!!!" she wrote.