With time ticking toward Rodney Reed's execution date, a petition urging Texas Governor Greg Abbott to stop the convicted murderer's death gathered more than 2 million signatures.
Reed, 51, was convicted of raping and murdering 18-year-old Stacey Stites in 1996 and is scheduled to be executed Nov. 20. Campaigners advocating for Reed's release claim he is innocent and celebrities, including Kim Kardashian West, urged Abbott to stop the execution as new evidence could exonerate the 51-year-old.
On Thursday morning, a petition to persuade Abbott and other elected officials to stay the execution had 2,001,862 signatures. The petition's new goal was to have 3,000,000 signatures by Nov. 19. Along with digitally signing it, people were urged to call a number of influential people, including Abbott, legislators and the Texas Board of Pardons and Paroles.
"Governor Greg Abbott has stopped an execution before. He can again. A huge public uproar right now could force Abbott to free Rodney Reed and stop this execution," the petition said.
In February 2018, Abbott accepted the state parole board's recommendation and granted clemency to Thomas Whitaker, a death row inmate at the time. The order was issued less than an hour before his scheduled execution, according to the Texas Tribune, and was the first time in more than 10 years that a governor spared an inmate from a death sentence.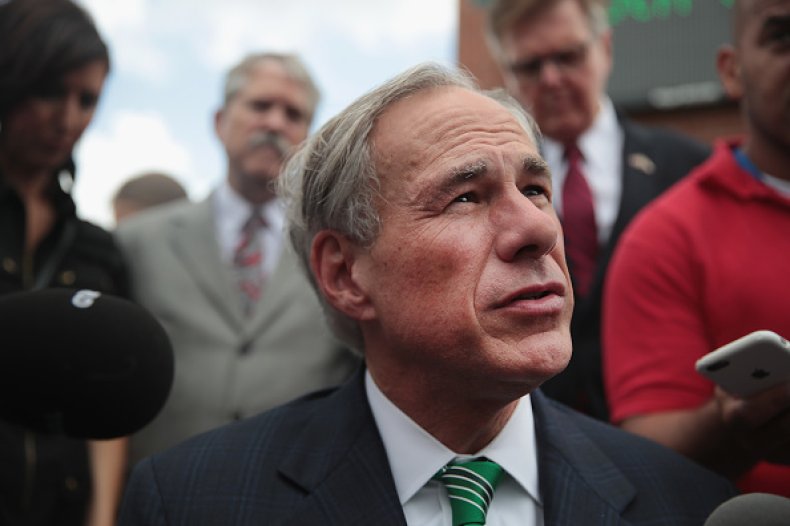 Whitaker was convicted of planning the murder of his mother and brother in 2003, an action that Abbott called "reprehensible" in a statement announcing the clemency. In exchange for Abbott sparing his life, Whitaker agreed to waive all claims to parole and spend the rest of his life behind bars.
On Tuesday, a group of 26 bipartisan Texas lawmakers sent a letter to Abbott, asking him to spare Reed's life and allow new developments in his case to be explored, according to CBS News. Those new developments include a man who claims to have witnessed another man confess to the murder and forensic evidence.
The letter claimed, according to CBS News, that executing Reed when there's doubt about his guilt could "erode public trust" in the Texas justice system.
During his murder trial, prosecutors claimed Reed intercepted Stites sometime between 3 a.m. and 5 a.m. while she was driving to work. They argued that he raped and strangled her before leaving her body in a remote area of Bastrop, Texas.
Reed's maintained his innocence, claiming that his sperm was found inside Stites' body because they were having an affair and slept together the day before. Experts called by the prosecution claimed sperm from 24 hours earlier wouldn't have been present at the time of her death, however, his team argued they relied on "inaccurate science."
An inmate, who served in prison with Stites fiance Jimmy Fennell, a former police officer convicted of kidnapping and having improper sexual contact with a woman he took into custody, claimed Fennell confessed to killing Stites. Fennell denied any involvement in Stites' death, but defense experts claim the state of her body indicated she was killed before midnight, when she was at home with Fennell.
"This is coming from a career criminal who has pending cases in Hays County," Fennell's attorney, Bob Phillips, told CBS News. "It's classic Hail Mary stuff from a guy who's trying to save his own scalp, I'm quite confident."
Reed's lawyers requested the state parole board recommend Abbott spare the 51-year-old from death and decrease his sentence to life in prison. This, his attorney told CBS News, would give his client a chance to have his conviction overturned in court and vindicated at a fair trial.