How Death Row Inmate Rodney Reed Could Be Exonerated With DNA
The U.S. Supreme Court may consider DNA testing in a long-standing murder case for which death row inmate Rodney Reed was convicted more than two decades ago.
Reed has long maintained his innocence over the murder of Stacey Stites, a 19-year-old who was raped and murdered as she made her way to work at a supermarket in Bastrop, Texas, in 1996.
Reed claims that Stites' fiancé, former police officer Jimmy Fennell, was the one who killed her due to Stites allegedly having an affair with Reed. Fennell has denied Reed's allegations. The case is further complicated by previous charges against both men, per The Texas Tribune.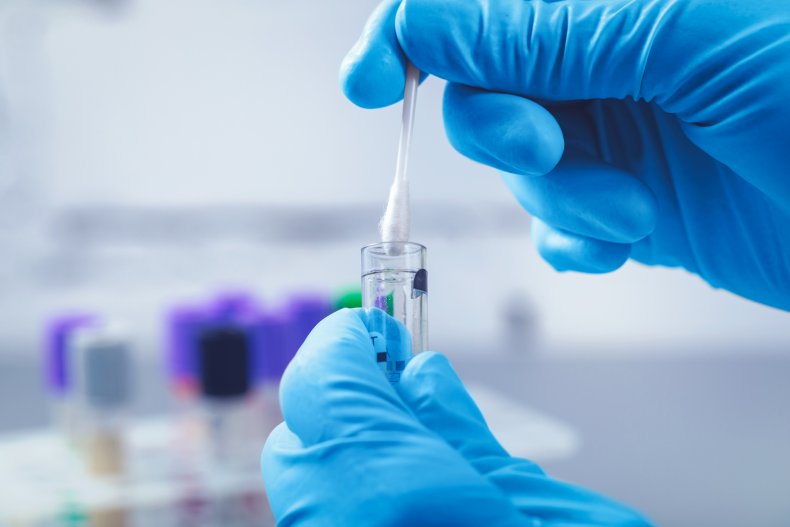 Reed had previously sought DNA testing of crime scene evidence related to Stites' murder—such as a belt that prosecutors said was used to strangle her—but had not been successful. Prosecutors have argued that the DNA could have since been contaminated, according to The Texas Tribune.
Now, the Supreme Court has agreed to decide when prisoners can request post-conviction DNA testing of crime scene evidence.
A statement from Reed's legal team said, according to the Innocence Project, that Reed, a Black man, was convicted by an all-white Texas jury and that "Texas and the Texas courts have refused to allow DNA testing of key crime-scene evidence, including the ligature handled by the perpetrator in the commission of the crime."
Russell Covey is a law professor at Georgia State University who specializes in wrongful convictions and is co-editor of The Wrongful Convictions Reader research collection. He told Newsweek there have been "tremendous advances" in DNA technology since the early 2000s to the extent that even a small number of skin cells left behind on objects at the scene of the crime can be considered.
In addition, techniques can now extract useful information from samples that might have been considered too low in quality two decades ago.
"All evidence has to be understood in context, and no evidence is irrefutable," Covey said. "But DNA evidence has proven to be among the most powerful types of evidence we have, and practically speaking, it is often dispositive of the question of guilt or innocence.
"If the biological samples are properly stored, there is virtually no 'expiration date' for the evidence. DNA evidence has been successfully tested decades after crimes occurred.
"There is already a substantial amount of evidence that indicates that Mr. Reed might be innocent of the murder of Ms. Stites. Certainly, we know that the prosecutor's theory at trial was based on flawed and inaccurate medical evidence.
"The evidence in the case was that Ms. Stites was strangled with her own belt. That belt has never been tested for DNA, even though the killer's DNA would likely be there. If another suspect's DNA was recovered from the belt, or from other items that were found at the crime scene, that evidence would be extremely helpful in proving that Mr. Reed is actually innocent of the crime."
Reed currently has no execution date after his impending execution was postponed in 2019 after calls for further review of his conviction, The Texas Tribute reported. The justices are due to take up the case again in the fall, according to the Associated Press.