Rodney Reed Tells Rally 'We'll Get There' Ahead of Appeal Hearing
Death row inmate Rodney Reed spoke to his supporters from jail as they rallied in Texas ahead of the start of an appeal hearing in his case.
Reed, 53, has spent more than 22 years on death row for the 1996 killing of 19-year-old Stacey Stites, whom prosecutors say he raped and strangled as she made her way to work at a supermarket in Bastrop.
He was arrested after his DNA was found inside Stites' body, but Reed has always maintained his innocence and said he and Stites were in a consensual sexual relationship.
Reed's attorneys say substantial evidence has come to light since his trial in 1998 that exonerates their client and implicates Stites' then-fiancé Jimmy Fennell in her murder.
The Texas Court of Criminal Appeals stayed Reed's execution in late 2019, just days before he was due to be put to death.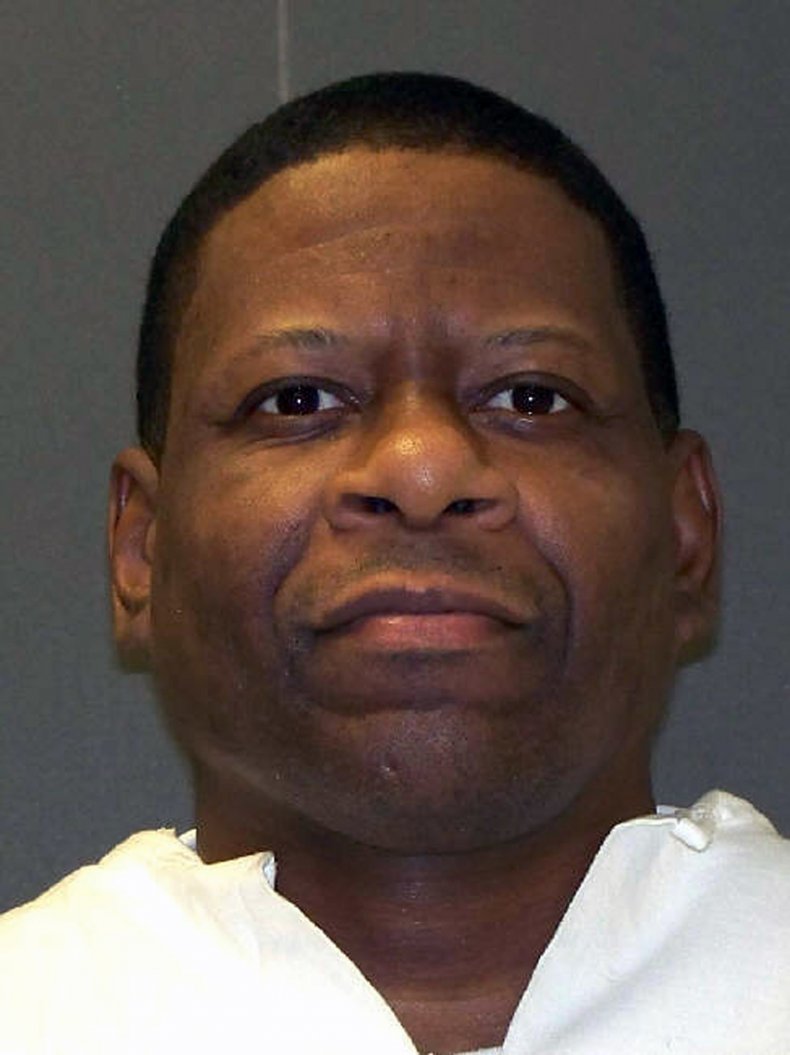 Delayed by the pandemic, Reed's appeal hearing is set to begin on Monday.
On Saturday, Reed's supporters gathered outside the Bastrop County Courthouse for a rally attended by his mother and brother, KVUE reported.
"Hopefully, it'll end here, right here in Bastrop, not just for Rodney, but for Stacey, for you and me, and everybody involved," his brother told the rally.
The station reported that Reed himself called into the rally from jail, and said he hadn't been able to reach out to most of his family in decades.
He told his supporters: "Everything's going at a slow pace. We'll get there when we get there. But must continue the struggle to get there."
He added:"I want to say that I love you all. And I appreciate you all."
Reed's case has been taken on by the Innocence Project and attracted the attention of celebrities, including Rihanna and Kim Kardashian West.
The reality television star and aspiring lawyer spoke of how she was with Reed in November 2019 when he learned his execution had been blocked indefinitely.
She recently took to Twitter to share her support for Reed once again. "I STAND WITH RODNEY REED," Kardashian West wrote alongside a photo of herself wearing a shirt bearing the same words and Reed's image.
Reed's attorneys say the murder weapon has never been tested for DNA, and have presented affidavits to support his claims of innocence.
They include one by a Arthur Snow, a former member of the Aryan Brotherhood prison gang, who said Fennell—a former police officer who served a 10-year prison sentence for kidnapping and sexually assaulting a woman while on duty—had confessed to killing his "n*****-loving fiancée" to him in 2010 while incarcerated together.
They also allege the case was racially charged as Reed, a Black man, was convicted of murdering a white woman by an all-white jury.