President Rodrigo Duterte Announces Plan to Draft Military into War on Drugs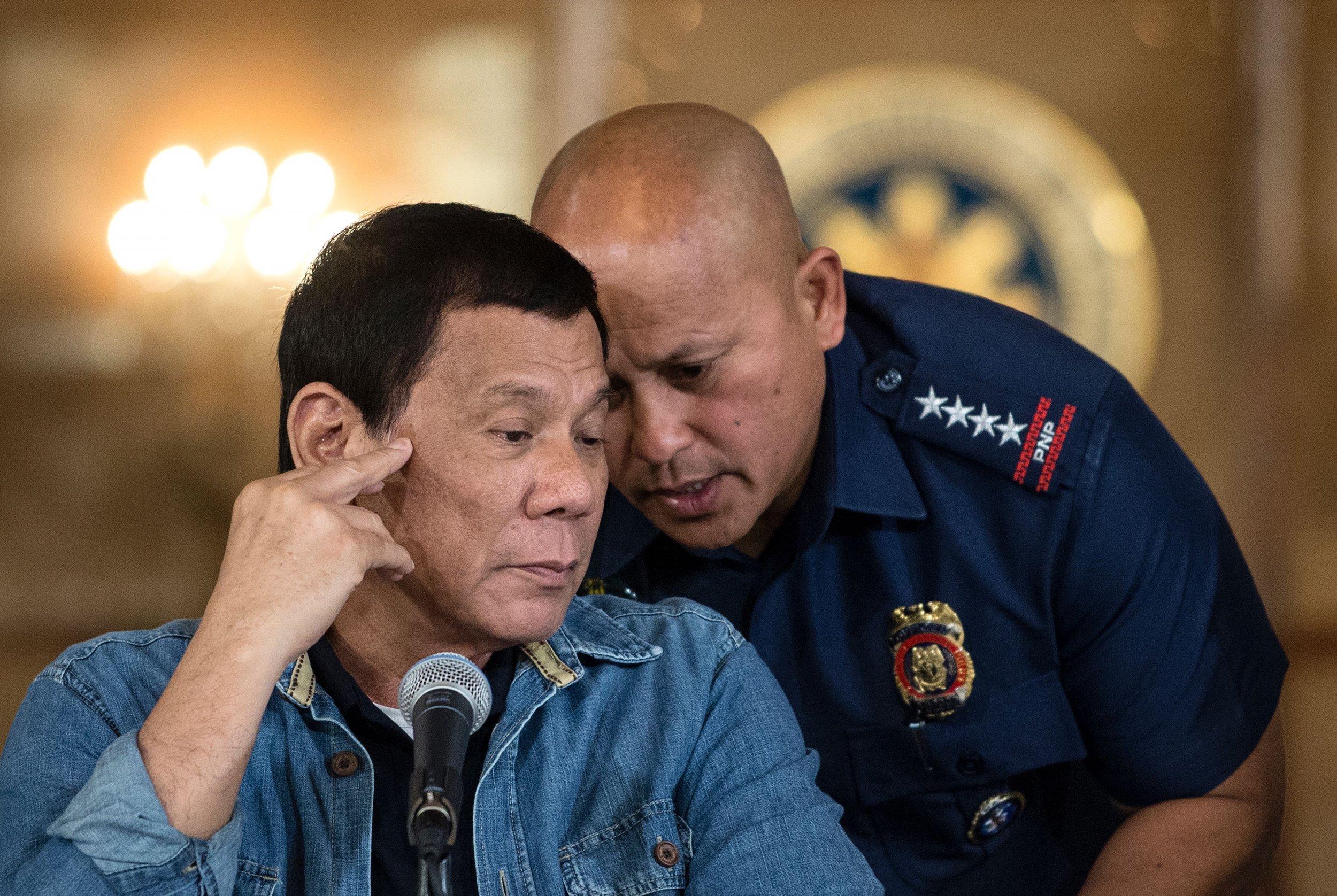 The Philippines' President Rodrigo Duterte said Thursday he would draft the military to lead his deadly war on drug gangs, promising to kill more "son of a bitch" drug addicts.
"I'm taking in the AFP (Armed Forces of the Philippines) and raising the issue of drugs as a national security threat so that I will call on all the armed forces to assist," Duterte said in a speech in the southern city of Davao.
The strongman leader, who won the presidency last year on the back of a campaign pledge to fight crime, said illegal drugs had become a national security threat.
More than 7,000 people have been killed in Duterte's campaign since July 2016, with around 2,500 killed in shootouts during raids according to police.
Conflicting accounts from police and activists point to either vigilantes and gang violence or summary executions respectively.
Duterte said Monday that the campaign would be ongoing until "the last day of my term" but criticized the police force fighting the crackdown, claiming it was "corrupt to the core."
The Philippines' top police official Ronald dela Rosa said he was suspending the police's role in the campaign after a scandal involving the murder of a South Korean businessman at the country's police headquarters last year. The officers responsible for the killing claimed the businessman was still alive in a bid to obtain a ransom from his family.
But Duterte issued a scathing retort to accusations of human rights abuses among his forces on Thursday. "You bleed for those son of a bitch. How many? 3,000? I will kill more if only to get rid of drugs and this campaign," he said. "I thought that would finish it in six months."
His comments follow Amnesty International's report this week condemning Duterte's war on drugs, which suggested the "deliberate, widespread and systematic killings of alleged drug offenders" may constitute "crimes against humanity." The rights group said Filipino police had shot dead people who posed no immediate threat, had paid hitmen to kill drug addicts, had stolen from those they had killed, and had fabricated official incident reports. Officials deny the accusations.
"The police are behaving like the criminal underworld that they are supposed to be enforcing the law against," Amnesty said.