Duterte Wants To 'Kill 3 Or 5 Drug Lords' Before Stepping Down
Outgoing Philippines President Rodrigo Duterte plans to kill a few drug lords before stepping down from office in June, promising a brutal ending to the bloody campaign against narcotics that has characterized his rule.
"Before I leave, let's finish three or five drug lords. I want to kill them. I do not want them alive," Duterte said in a taped address to the nation aired on Thursday and reported by Inquirer.net.
"I would tell my co-workers in government, we have to gamble. We have to fight them, and when we fight, just kill them."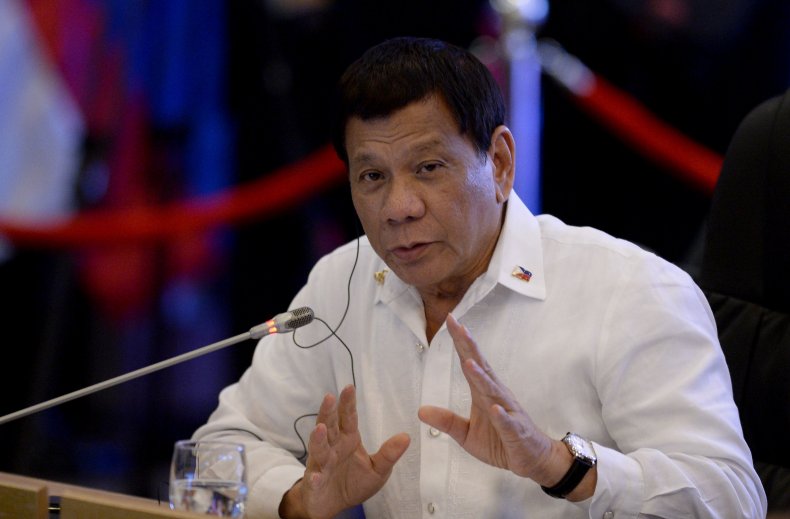 Duterte, a populist strongman and an anti-drugs crusader, rose to the highest office in the Philippines in 2016, after 22 years as mayor of the city of Davao. The president has claimed multiple times to have personally killed criminals and drug lords during his years as mayor, but the killings were never verified.
Key to his presidential campaign in 2016 was his intention to fight a war against the illegal drug trade in the Philippines. Once he became president, he delivered his plan—with more brutal consequences than most observers had expected.
Since Duterte launched his war on drugs in July 2016, the bodies have been piling up in the Philippines.
Philippine Drug Enforcement Agency data showed that as of February 28 this year, over 6,000 suspects have been killed as part of the president's campaign against drugs, which counted 229,868 police operations and 331,694 arrests.
These official data are not expected to reflect the real numbers of people assassinated in the street by police and vigilante groups.
Duterte's war on drugs gained criticism internationally and at home, with mass protests breaking out in the Philippines in 2017. In September of that year, just over a year after Duterte took office, thousands of people gathered outside the presidential palace in Manila to protest against the killings authorized by Duterte and his oppressive "dictatorship."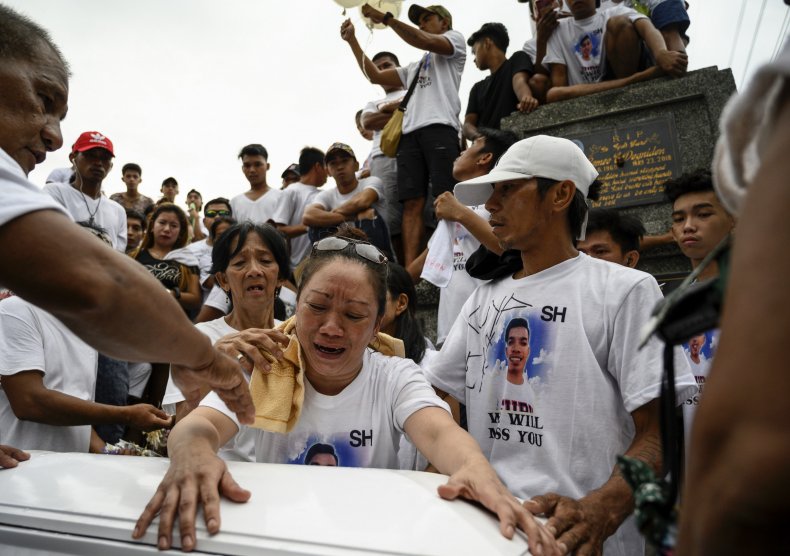 The president has been accused of targeting the civilian population and eliminating political opponents and rivals alongside drug suspects and addicts.
Duterte doesn't really seem to care about what anyone thinks of him outside of the Philippines, where his strongman approach has gained him a vast support among the population. The president himself admitted he could go down in history as "The Butcher."
"I will not allow my country, not during my time, [to be destroyed because of illegal drugs]. You say, during the time of Duterte, many have been killed? And so be it," Duterte said during a speech at the Palace's Rizal Hall in January 2017.
Even the announcement in September 2021 that the International Criminal Court (ICC) at The Hague had authorized an investigation into the extrajudicial killings of drug suspects in the Philippines left Duterte cold. The president had his lawyer tell the court that ICC officials would be denied entry to the country, saying the court had no right to investigate him, and that doing so would meddle with the Philippines' domestic affairs.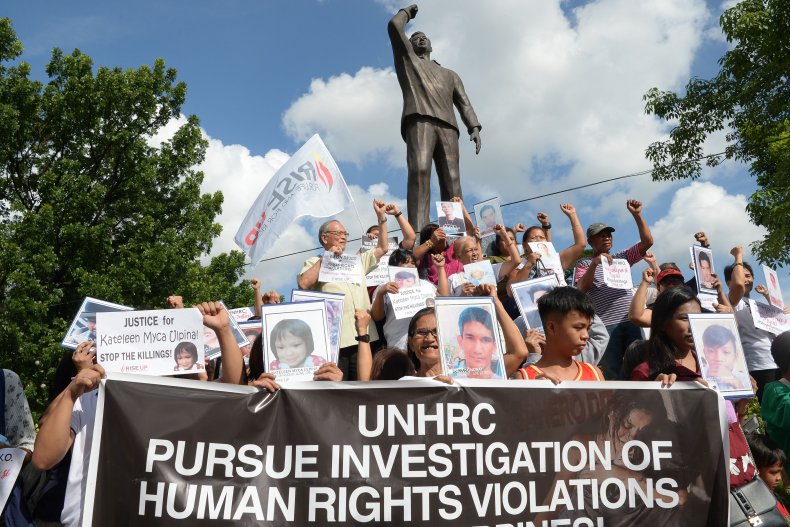 The ICC has concluded, after preliminary investigation, that Duterte's war on drugs "cannot be seen as a legitimate law enforcement operation."
His legally protected status might change after he steps out of office, but it is unlikely that the ICC would be able to prosecute Duterte even then.
Duterte did not seek re-election this year, but his daughter Sara Duterte will serve as vice president to his successor Ferdinand 'Bongbong' Marcos Jr, the son of former dictator Ferdinand Marcos Sr.
Ferdinand Marcos Sr, who was president from 1965 to 1986, was overthrown in a revolution after bringing the country to its knees. Ferdinand Marcos Sr and his wife Imelda are estimated to have plundered $10 billion of public money while in power. While $4 billion has since been taken back from the family, most remains unrecovered.
The political comeback of the family after such an epic fall from grace and years in exile has been astounding, and it has certainly been supported by Duterte, who during his administration ordered the burial of Ferdinand Marcos Sr, who had died in exile in Honolulu, Hawaii, on Philippines' soil.